Megyn Kelly, the former Fox News host and current "Today" show host, is reportedly departing NBC after making controversial comments about blackface during a segment this week.
The Daily Mail and the New York Post both reported that she won't be coming back to the show. TMZ later reported that Kelly was ousted.
"Megyn Kelly is done. She is not ever coming back," an NBC executive familiar with the situation was quoted by The Mail as saying. "We are just working out timing of the announcement but mark my word; she is gone and will never be seen on NBC live again."
The Post reported that she was fired 48 hours after the comments were made.
Megyn Kelly just delivered an extended apology for her blackface comments on the Today show pic.twitter.com/kHVDjCSZSp

— Pamela Engel (@PamEngel12) October 24, 2018
"She's lawyered up, multi-year contract," the insider told the Post. "It's complicated. Now is as good of time as any to get rid of her."
A Hollywood agency, CAA, also parted ways with her this week over the comments, according to Page Six and the Hollywood Reporter.
Regarding reports of her departure, neither NBC or Kelly have issued statements on the matter.
Kelly didn't appear on "Today" on Oct. 25, and a repeat episode was aired instead.
She was criticized for questioning whether blackface is racist in a "Today" show segment this week.
"But what is racist? You truly do get in trouble if you are a white person who puts on blackface at Halloween or a black person who puts on white face for Halloween," she asked a panel. "That was OK when I was a kid, as long as you were dressing like a character."
Kelly apologized, but many criticized her on social media.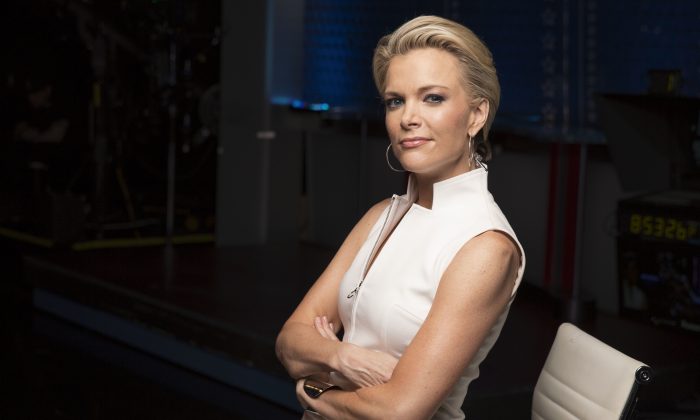 "I realize now that such behavior is indeed wrong, and I am sorry," Kelly wrote in an apology letter, according to reports. "The history of blackface in our culture is abhorrent; the wounds too deep."
"I defended the idea, saying as long as it was respectful, and part of a Halloween costume, it seemed okay," she added. "Well, I was wrong and I am sorry."
NBC chairman Andy Lack, who has been facing criticism over how he handled former "Today" show host Matt Lauer's alleged sexual misconduct, condemned Kelly's remarks.
"There is no other way to put this, but I condemn those remarks," Lack said, according to a transcript that was obtained by The Daily Beast. "There is no place on our air or in this workplace for them. Very unfortunate."
Al Roker, a "Today" host, also commented on the matter.
"The fact is, while she apologized to the staff, she owes a bigger apology to folks of color around the country, because this is a history, going back to the 1830s minstrel shows, to demean and denigrate a race," said Roker, according to the Hollywood Reporter.
Kelly reportedly signed with NBC in 2017 and was given a $20 million per year contract. The Mail reported that she will be paid for the remainder of her contract.