At the conclusion of China's 19th National Congress, the once-in-five-years Party reshuffle has emerged in current leader Xi Jinping's favor.
Many of the 200-plus top officials who comprise the Central Committee were due to retire at this congress, as per established Chinese Communist Party (CCP) convention.
How many of his allies are inserted into the Central Committee indicates how much authority Xi has over the Party.
On Oct. 24, Chinese state media released the full list of members of the Central Committee and the CCP's anti-corruption body, the Central Commission for Discipline Inspection (CCDI). The CCDI has been the driving force behind Xi's campaign to rid the Party of political enemies—namely officials still loyal to former CCP leader Jiang Zemin.
In the past few weeks, speculation has abounded as to whether Xi would break convention to allow Wang Qishan, the spearhead of the CCDI's anti-corruption campaign, to stay on, as he is past the retirement age for membership in the Politburo Standing Committee (68 years old; Wang turned 69 in July).
Wang was dropped from the list of Central Committee members, confirming that he will retire from his seat of power in the Politburo Standing Committee—under Xi, this Committee runs the CCP.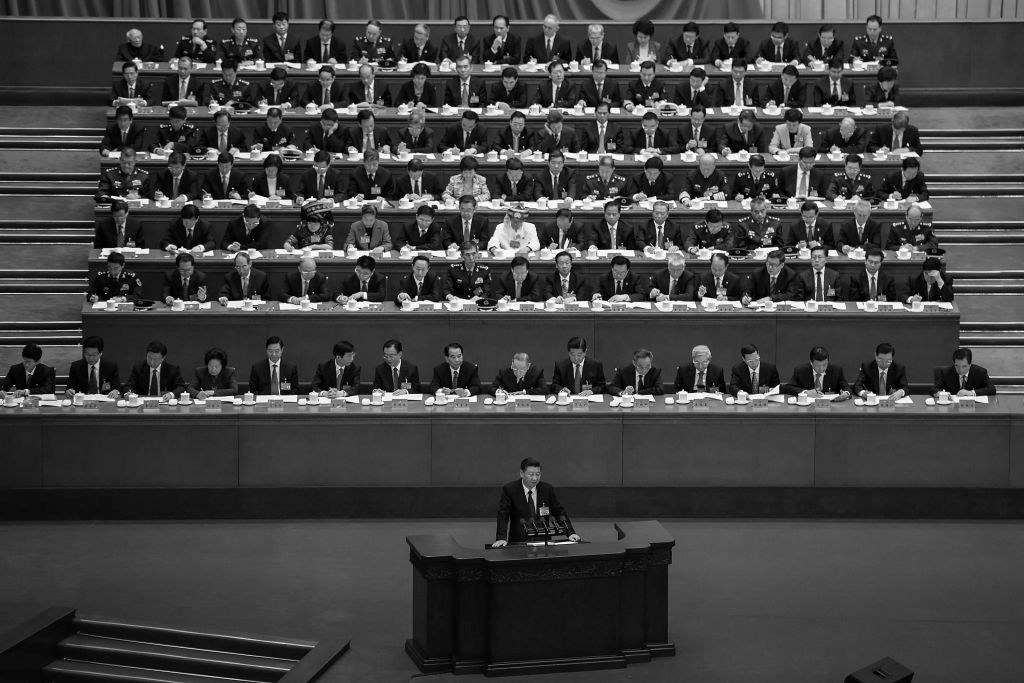 Xi could not hold on to Wang, but his other associates were placed in the Central Committee.
Zhao Leji was newly named into the CCDI, hinting at the possibility of him succeeding Wang to become head of the anti-corruption agency. As current head of the Organization Department, Zhao is in charge of making appointments to senior positions. He helped promote many of Xi's allies, according to the Brookings Institute.
In 2015, Zhao also penned a 4,000-word article in Qiushi, a CCP political journal, publicly voicing his support for Xi.
Xi also kept many of his former subordinates in the Central Committee, including Li Zhanshu, who has served as Xi's chief of staff since Xi took power in 2012. Li began his early career working closely with Xi. He and Xi both held posts as party secretaries of local counties in Hebei Province.
Wang Huning, Xi's top foreign policy aide, is also a trusted ally. He has earned the nickname of "Zhongnanhai's wealth of knowledge," referring to the leadership compound in Beijing.
Li, Wang, and Wang Yang (no relation), current vice-premier, make up a tight circle that often accompanied Xi on his domestic and international trips.
Meanwhile, Cai Qi, current Beijing party secretary; Huang Kunming, vice minister of the propaganda department; and Li Qiang, Jiangsu Province party secretary, all worked under Xi during their time in Zhejiang Province, and have been newly appointed to the Central Committee (not members during the previous congress).
Zhang Dun contributed reporting.