A former soldier who had to have his leg amputated after an accident during an army training session is now training to be the world's strongest disabled man.
Mark Smith, 33, was shot six times in his right leg, and once in his arm while he was serving for the Grenadier Guards in Canada. He had his right leg amputated above the knee two days after he was shot, ending his career in the military.
"I was on life support and I was told if they didn't amputate my leg that day I wouldn't see out the rest of the day because it was giving me organ failure. It was killing me, I wasn't really left with an option," he said.
"I was more worried about what would happen, being a husband and a dad and having mortgage."
The 33-year-old from Milton Keynes had dropped to around nine stone after multiple operations in hospital, and had become unrecognisable to friends and family.
After being confined in hospital, he decided he to train, to make his body the strongest it could be.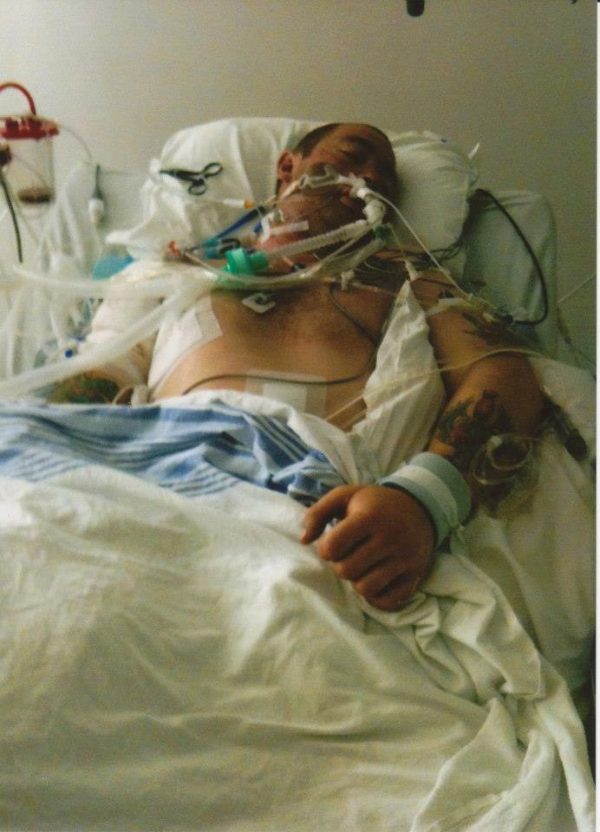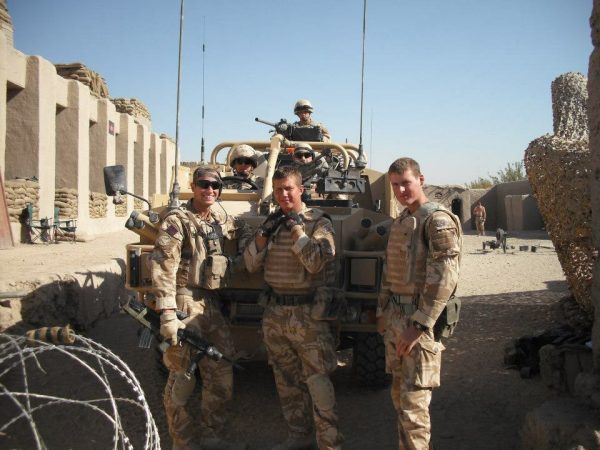 "I just loved the adrenaline and excitement of my job … I needed something that was going to excite me, going to places like Iraq and Afghanistan I loved that environment," he said.
"I was adamant once I was off the morphine and I was out of hospital, I would get myself as far away from that look as possible."
Now, he holds the world record in pulling two trucks over 20 metres in 24.35 seconds.
"I was invited down to a taster session to try Disable Strong man and so I went to give it a go and I loved it," he said.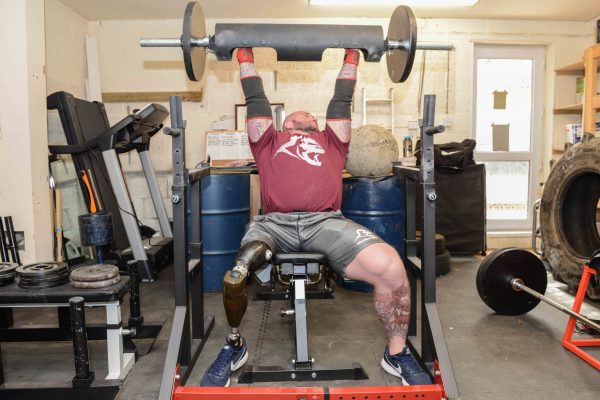 He is a two-time title holder for Britain's Strongest Disabled Man—and is now running for the world title.
"I had always grown up watching the likes of Geoff Capes and the thought of pulling a truck for a living excited me," he said.
As he was competing last year Mark had managed to lift a 140 kg stone and says the aim this year is to lift 150 kg.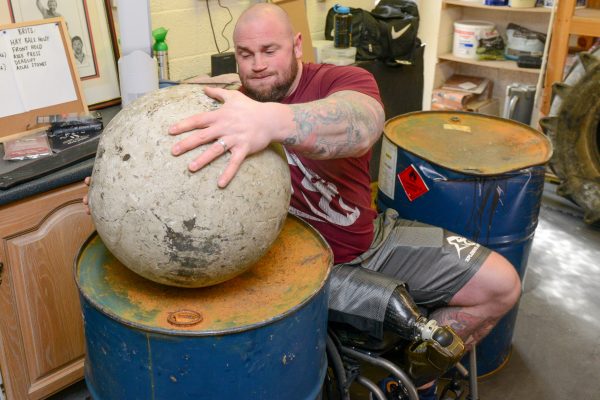 He entered his first competition for Britain's strongest man in 2016 in Kent and has won it two years running.
"I wanted to set myself a challenge. I have invested in my own strong man kit because your average gym doesn't have the material, so I converted my car garage into a strong man gym."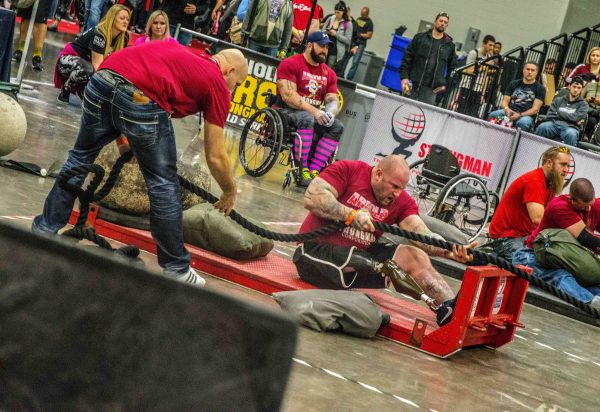 "I have bought a strong man log and I have been pulling trucks."
Smith competed in the world's strongest disabled man last year at the Olympic Park, in London but lost by three points. But this year he says that won't be the case.
He will be competing in England's Strongest Disabled Man on Easter Monday, April 2, at Brands Hatch race track.
Recommended Video:
Supermarket Clerk has Sensational Voice