The stories of Hercules, Odysseus, and Dido and Aeneas are some of the cornerstone tales of Western civilization, embedded in the themes and archetypes still found in film, literature, and art created today. The monks of medieval times were just as, if not more, interested in these tales of antiquity.
In addition to the liturgical chants and songs sung in monastic and cathedral schools across Europe, scholars have discovered a wealth of songs about pagan gods and heroes: Zeus, Bacchus, the Valkyries, Cleopatra, Orpheus, Caesar, and so on.
Benjamin Bagby, whose life's work has been to make these old texts come to life, will present the program "Monks Singing Pagans" with his medieval music ensemble Sequentia. They will perform on April 30 at 4 p.m. at the Corpus Christi Church in Manhattan.
"To be interested in the medieval period, which is really a thousand years of Western civilization, is just to be interested in the entirety of history," said Bagby, who has been immersed in the works of this period his entire life. He doesn't remember how exactly his interest began, just that he picked up the epic poem "Beowulf" at age 12, and his interest grew from there. For decades now, he has been the foremost performer of the epic text.
In an interview with with European early music network REMA, after Bagby won REMA's 2016 Early Music Artist Award, he discussed what a revelation it was when he realized these old texts were meant to be sung—that they were part of the performing arts, not literature. It prompted his Lost Songs Project, which he has continued to work on with his ensemble Sequentia for decades.
"It's the sound of a text, as sung by a human being, which gives us the relation to the epic, to the sense of who we are, to our identity, where we come from, and where we belong," he said.
Stories of Antiquity in the 9th to 12th Centuries
In the upcoming April 30 program, Bagby wanted to show "the incredible quality of the texts and the intellectual importance for the people living in [the medieval] period." These texts reveal the interests and perspectives from a thousand years ago.
He wanted to show many aspects of antiquity, and drew pieces from a variety of sources from and about many different eras. There was an enormous interest in antiquity during this period, after all.
Some of the songs Sequentia will perform are very famous, like the "O decus, o Libye regnum," also known as the "Lament of Dido," from the "Carmina Burana."
Other works, like poems from Boethius's "Consolation of Philosophy," have not been heard in song for about a millennium. These had to be reconstructed by Bagby and musicologist Sam Barrett from Cambridge University, where Sequentia was in residence last year. Rather than invent melodies, they had to put themselves into the mindset of a medieval musician and determine from sparse notation how the poems were meant to be sung.
The first group of songs show a Christian world during the ninth and 10th centuries where old folk beliefs still held on. This was a time when many people had recently converted to Christianity, evident in the manuscripts that mixed charms to chase away illnesses with Christian prayers.
Next in the program, the powerful female deities of Fortuna and Philosophy reign the intellectual realm of the medieval age. Clarity of mind imparted by Philosophy, and the inescapable fates set by Fortuna, appear in kings, commoners, and falsely accused criminals alike.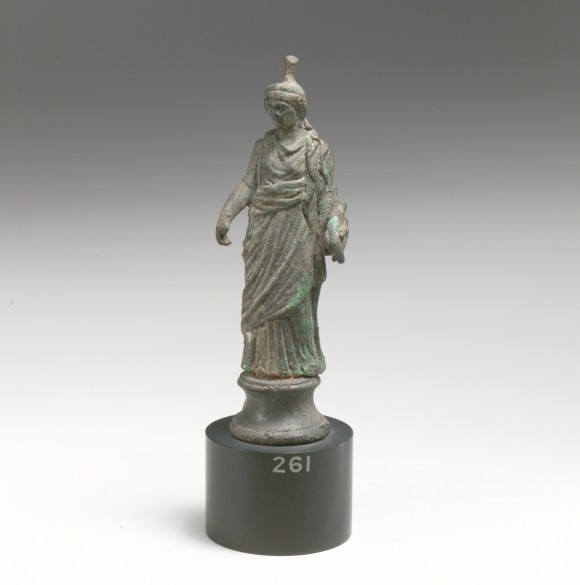 There are Roman poems too, of the suicidal pagan queens Dido and Cleopatra, both decidedly un-Christian queens who were immortalized through many European retellings of their stories.
Then the musician Orpheus, who is still an iconic character, is explored in odes, poems, and the famous "Metamorphoses" by Ovid, reconstructed by harp player and vocalist Hanna Marti.
The program is capped with stories about Hercules, depicted in a perhaps unfamiliar but thought provoking way.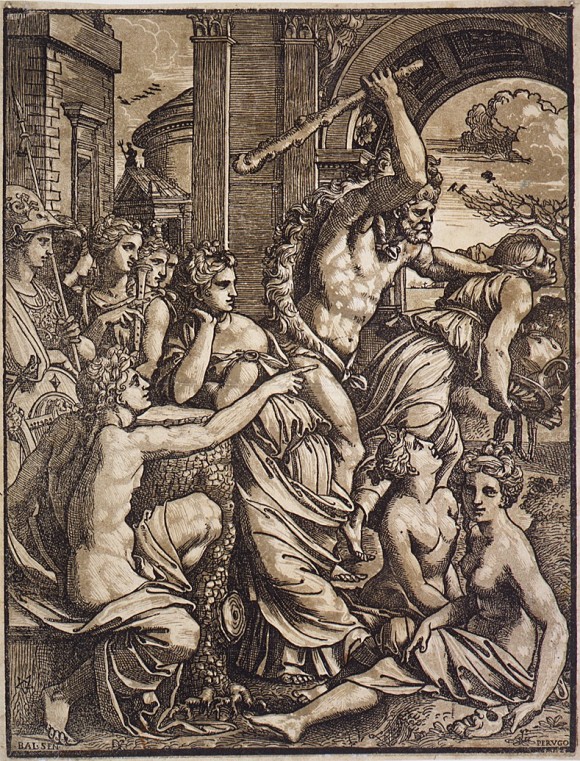 "We tend to think of Hercules as an action superhero," Bagby wrote in the program notes. "In fact, his legend speaks to the human condition and elemental questions of discipline and perseverance, even redemption, an inspiration to every seeker of the true path in life."