Pennsylvania's home-grow marijuana bill is the "most unscientific and irresponsible piece of legislation we have ever seen," according to medical experts.
The bill allows any medical patient with 30 days of residency in Pennsylvania to grow up to six cannabis plants for personal use.
This rule will create a new series of dangers for Pennsylvania citizens, according to Dr Tony Ruffa, pharmacist Louis Aliota, and pharmacist Gina Ruffa.
Tony Ruffa said he favors the decriminalization of marijuana and the use of medical marijuana. But residential marijuana growth and increased marijuana availability will bring trouble the government can't control.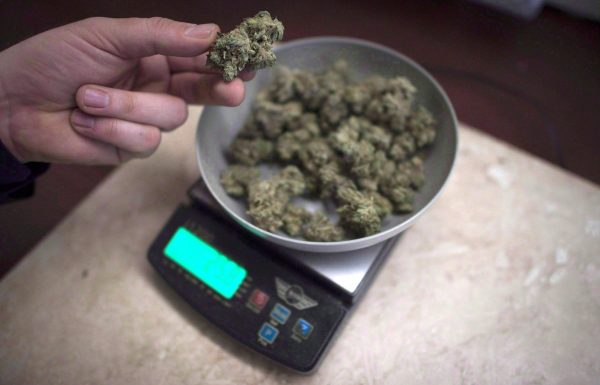 He said he hopes that the chain of states that legalize marijuana will end with Pennsylvania.
"It's getting worse and worse," Ruffa said. "People are realizing that the pot today is really bad. So hopefully it's in Pennsylvania where we can stand up and say 'no'."
Home growth of marijuana endangers house occupants and is extremely difficult to regulate, Ruffa said.
Pennsylvania's Senate Bill 1024, introduced by state Sen. Sharif Street (D-3rd District), is barely three pages long.
Sowing Seeds
It allows Pennsylvania patients to buy cannabis seeds from a dispensary and grow six plants in their homes for personal use only.
Only the patient, the patient's caregiver, or an authorized agent tending the property for a brief period can care for the plants.
The plants must be out of public view and in a locked space.
Growers must also get permission from the home owner if they don't own the property. Anyone who breaks the law will face penalties, as well as the removal of their marijuana growing privileges.
State Sen. Dan Laughlin (R-49th District), one of the bill's sponsors, argued that it's hard for sick people in rural Pennsylvania to drive to the nearest marijuana dispensary.
"If you're a cancer patient and you are not feeling well, cannabis helps you with nausea and stuff like that," Laughlin told the Erie Times-News.
"For folks that have to get in a car and drive an hour or so away to get what they need to make themselves feel better when they could have a couple of plants right in their house, it does seem a little bit cruel to not allow them to do that."
This simple bill fails to cover the complexities and dangers of growing marijuana, said Tony Ruffa.
"With the cannabis located in the house, it can cause an unhealthy atmosphere for some of those in the house," he said.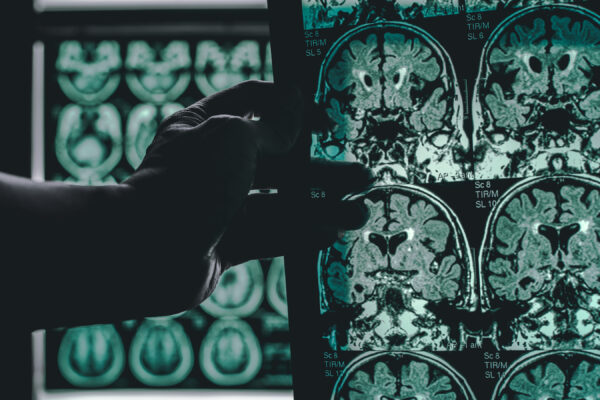 As plants go, marijuana is impressively complex, Tony Ruffa said. To make a usable product, growers need both male and female plants.
Indoor marijuana plants tend to range between 7 to 15 inches in height.
The plants must grow in a high-humidity environment. This effect can cause mold that can cause lung issues like bronchitis, he said.
Indoor plants also require enough electricity to cause fire hazards, he added.
Finally, marijuana plants themselves can be a hazard. The plants are poisonous to cats and dogs. Children can also easily take a dangerous dose of marijuana that can slow their breathing and potentially kill them, according to the National Capital Poison Center.
It's more likely for marijuana accidents to happen at home than in a highly-regulated dispensary, said Ruffa.
"There are more kids visiting the emergency room in states that have marijuana, and they're visiting the emergency rooms because of marijuana poisoning," he said.
Dangerous For Intended Use
Beyond all these potential risks, marijuana itself can often have negative impacts on users.
Today's marijuana is 20 to 50 times stronger than the marijuana of previous generations,  said Louis Aliota. Aliota is a pharmacist with 40 years of experience.
This increased potency can affect the brain in surprising ways, Tony Ruffa said.
Studies have linked marijuana to schizophrenia, anxiety, depression, and substance abuse disorders. Medical studies are inconclusive on whether medical marijuana is actually helpful.
These issues have an especially destructive impact on young people, Tony Ruffa said. Drugs hit developing brains harder, with more long-term effects.
"Pot today is making kids psychotic and making them schizophrenic. It's getting them addicted to go on to other drugs," he said.
"Kids are committing suicide because they're becoming more paranoid. And there's more motor vehicle accidents."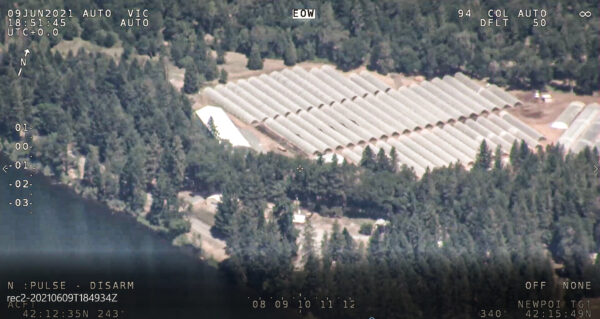 Finally, it's highly unusual for patients to get painkillers without a prescription, Aliota said. Any drug strong enough to cure pain is usually strong enough to cause harm. Putting a patient in charge of manufacturing their own drug supply creates potential for trouble, he said.
"If you take a drug, you have to be monitored," he said. "If you don't, as you grow older, it's going to have an adverse effect."
There's no way for the government to monitor patients with six plants in their homes, Aliota said.
Moreover, marijuana can tend to function as a "gateway drug." According to studies, use of a lighter drug often leads to use of harder drugs.
People who use marijuana, drink alcohol, or drink lots of caffeine tend to be more susceptible to taking harder drugs.
Opportunities for Misuse
Even if no accidents happen, Bill 1024 opens many avenues for drug misuse too, Tony Ruffa said.
For a start, home-grown marijuana is vulnerable to theft and use by the wrong people, he said.
The presence of marijuana supplies in homes will make it easier for young people to use the drug without parental knowledge, Ruffa said.
"Who hasn't stolen their dad's cigarettes, or the bottle of wine or beer that was in the cupboard?" he asked. "How are you to prevent these kids from taking pot that's being grown from the house?"
Lawbreaking or abuse of the law adds another layer of complexity to the problem, he added.
Pennsylvania currently has about 367,000 patients registered for medical marijuana use. To register, a patient must get a physician's certification that they suffer from a medical condition that qualifies for medical marijuana, then pay for an ID card.
Some of the conditions, like a terminal illness or a cancer diagnosis, are difficult to fake. But others, like anxiety disorders, can be easy to lie about.
Lies can also prove profitable, Tony Ruffa said. A house with five occupants who are "patients" could hypothetically grow 30 marijuana plants, he said. A mature plant can be worth between $1,500 and $2,000.
"As a family doctor, a lot of people have told me, 'Listen, I don't go to the dispensary for medical marijuana because I can't afford it. So I go on the street, and it's much cheaper,'" Ruffa said.
"So now, here is a conduit for people to be able to grow pot and to sell it on the street and make money."
Finally, any rules on home growth of marijuana will likely be extremely difficult to enforce, Ruffa said. It would be easy for a medical marijuana user to grow extra plants and sell the remainder.
Authorities would have to search homes to enforce compliance with the law, Ruffa said. But he doubts if doing so would be possible.
"Are they going to do house inspections where the marijuana DEA people in the state come in and see if you lock up your pot? No," he said.