Commentary
On July 8, the reported global death toll from COVID-19 topped 4 million. With more and more scientists beginning to warm to the idea that a laboratory leak in Wuhan, China, may be the potential cause of the pandemic, it's timely to remind ourselves of the medical catastrophes that have emerged during the Chinese Communist Party's (CCP) rule over China.
A Pervasive Culture of Bribery
Imagine topping your high school and winning a place at a prestigious Chinese university such as Peking, Tsinghua, or Fudan.
Once you've finished your undergraduate degree, you decide to pursue a postgraduate degree overseas in the United States, the UK, or Europe, like so many top scholars.
You come home to China and think that your Ivy League postgraduate degree, coupled with work or internship experience, will get you the job of your dreams.
This is the expectation of many haigui, which directly translates to "sea turtle" in Mandarin, a term referring to a returning Chinese student from overseas.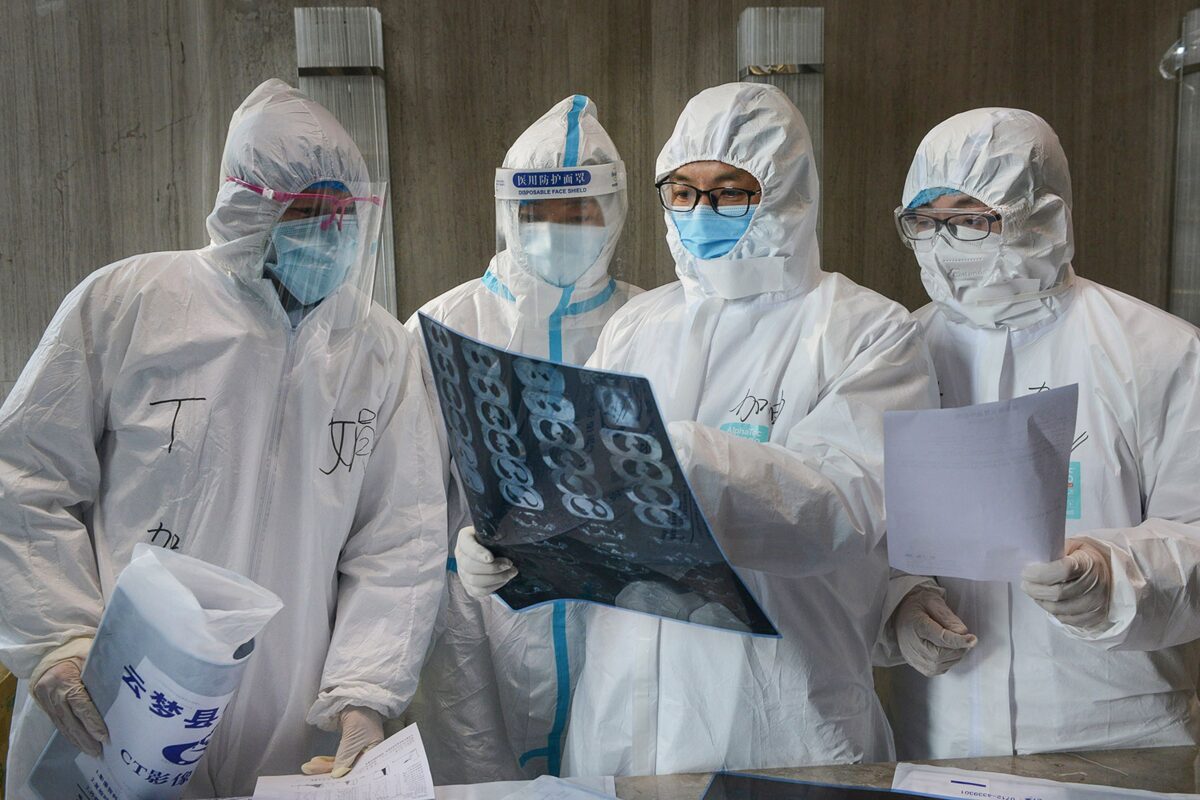 The dream ends and the reverse culture clash begins when their potential employer insists upon receiving a hongbao or "red packet" filled with cash. Having no cash on hand isn't a problem, you're told. Instead, the employer can deduct a percentage of your monthly wage going forward.
This bribery culture is common in Chinese medical institutions, where even patients have to pay hongbao to receive priority or adequate care. Whether you are a highly trained physician or a patient, you're competing for a coveted position against thousands of individuals.
Recently, a number of haigui have taken matters into their own hands in the most gruesome fashion. On July 5, an employee of the Shanghai Municipal Engineering Design and Research Institute named Liu slit the throat of his manager.
On June 7, Wang Yongzhen, the CCP secretary of the School of Mathematical Sciences at Fudan University in Shanghai, was stabbed to death by Jiang Wenhua, a colleague who worked in the same department.
Both Liu and Jiang claimed that they carried out the acts over "grievances" at work.
However, the vast majority of haigui simply "suck it up," whether it be by paying bribes, receiving bribes, or acting unethically. Ultimately, they just want to find a means to earn a living and provide for their family.
Careless Blood Donations Spread HIV
In 1991, in the province of Henan, Dr. Wang Shuping was assigned to work at a plasma collection station.
At the time, many locals sold their blood to local government-run blood banks for money. It wasn't long before Wang realized that the station posed a huge public health risk.
Poor collection practices, including cross-contamination with blood-drawing devices, meant many donors were infected with hepatitis C from other donors.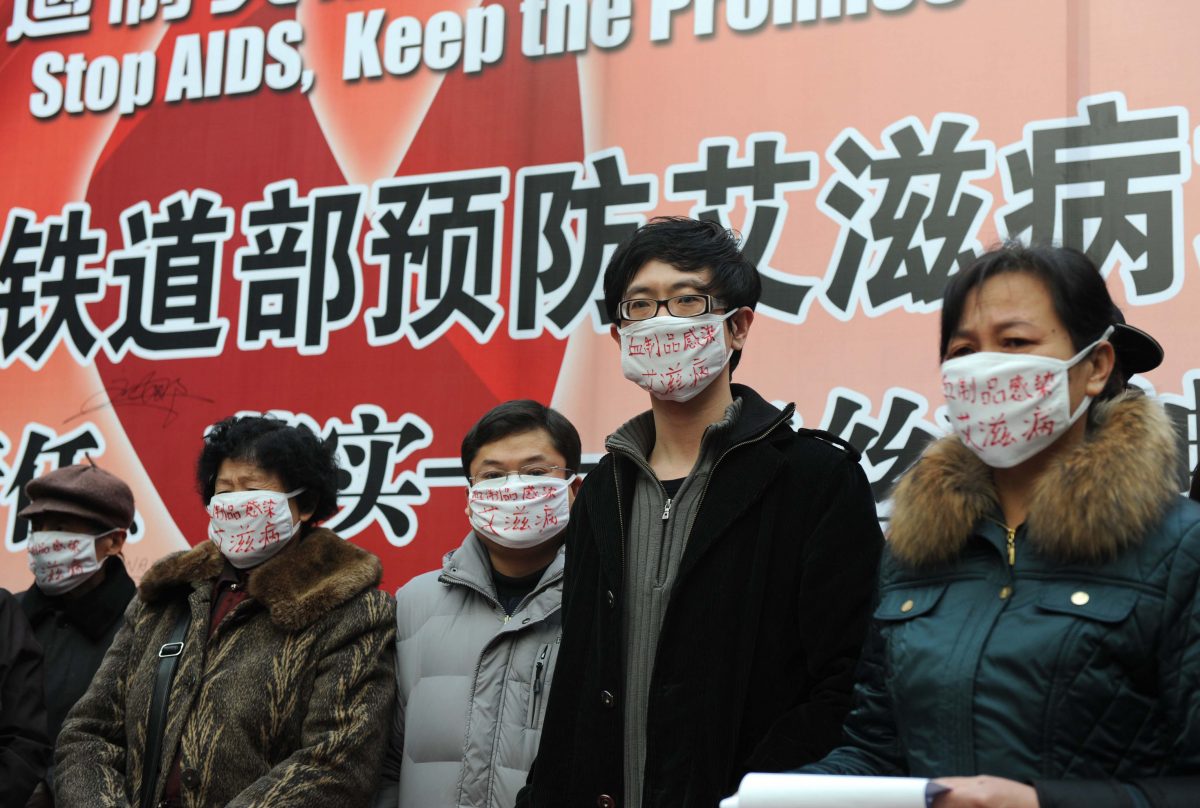 When she alerted her superiors of the need to change procedures, she was told that it would be too costly to do so. She would later be forced from her job.
In 1995, Wang discovered an even bigger scandal when an HIV-positive donor donated blood at four different clinics.
She alerted superiors of the need to conduct HIV testing across all blood stations in the province, but again was told that doing so would be too costly.
Wang took it upon herself to buy testing kits and tested more than 400 samples from donors.
She found that 13 percent of donors were HIV-positive.
Rather than own up to this grave error, the Chinese Ministry of Health fired her and dragged their feet on testing all donors until 1996. As a result, thousands more Chinese residents were subsequently infected with the deadly virus.
Former surgeon and ethnic Uyghur Enver Tohti revealed (pdf) recently that in 1995, when he was just a budding young medical professional, he was asked by two chief surgeons if he wanted to do something new and "wild." The task he was given was to remove the liver and kidneys from a person who was in his 30s, unshaved with long hair, and dressed in civilian clothes.
The man had been shot by a police officer, with the bullet penetrating his right chest.
The testimony given by Tohti was a glimpse into the dawn of the organ transplant industry in China, where organs were illegally harvested from prisoners and used to supply a vast industry, including transplant tourism.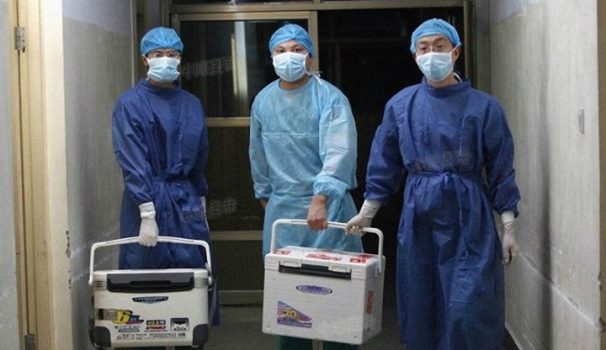 According to the China Organ Harvest Research Center, 1 million organ transplants may have taken place since 2000.
Chinese officials claim that the country performs about 10,000 transplants per year, but that annual figure is easily surpassed when the activities of a few hospitals are counted.
Based on minimum capacity requirements set by the Chinese authorities, the 164 hospitals in China approved to conduct transplants are each allowed to carry out 70,000 transplants per year.
This translates to more than 1 million transplants since 2000 for approved hospitals. However, this is far from the full picture. In 2007, more than 1,000 hospitals applied for permits to perform transplants (pdf), suggesting that the industry may have grown.
At the heart of these disasters lies the simple truth that communist regimes place zero value on human life.
The CCP has profited immensely from its persecution and mass murder of groups such as Falun Gong, Christians, Uyghurs, Tibetans, and democracy activists.
Despite these harrowing crimes, some political and business leaders in Australia still call for more "dialogue," "engagement," or "diplomacy" with the CCP, while criticizing the government's firm stance on the Chinese regime.
We shouldn't be fooled by these overtures and need to see clearly where "closer ties" with a murderous regime would ultimately lead us.
Tshung Hui Chang is a company director and has deep experience in the financial services industry across the Asia-Pacific region. He's fluent in Mandarin, Cantonese, English, and Bahasa. Chang has written and spoken extensively about the interference and influence activities of the Chinese Communist Party in Australia. Chang is a contributor to the upcoming book "Trump, COVID and the World—Australia Edition" (Unchain Australia).
Views expressed in this article are the opinions of the author and do not necessarily reflect the views of The Epoch Times.