An Australian women's rights advocate has spoken out against characterising transgender sex attackers of male origin as women, saying promoting gender politics could come at the expense of truth and victims' rights.
Katherine Deves, co-founder of Save Women's Sports Australasia, told The Epoch Times it was "despicable" that sexually violent crimes committed by men were being attributed to women.
Her comments came after Lisa Jones, a Melbournian trans-identified male, was charged with sexually assaulting a woman in early December, but was referred to as a woman and a "female sex attacker" in local media reports.
"The Australian media has gotten on board with using 'preferred pronouns' and female names for dangerous male predators such as Lisa Jones, Evie Amati, Olivia Sindel, and Reginald/Regina Arthurell," Deves said, "Their special self-declared identity has no bearing on their inclination to male pattern criminality."
Currently, men are responsible for 95 percent of sexual offences in the country.
According to Deves, most journalists are members of the Australian Press Council (APC) whose guidelines state (pdf) that in reporting on transgender individuals, reporters should "avoid using the wrong pronouns."
Under APC rules, journalists should issue an apology if they use a gender diverse person's former name or the name they were assigned at birth—a practice referred to as "dead naming."
Reporters should also avoid "assuming a person's sexual orientation based on the relationship they are in."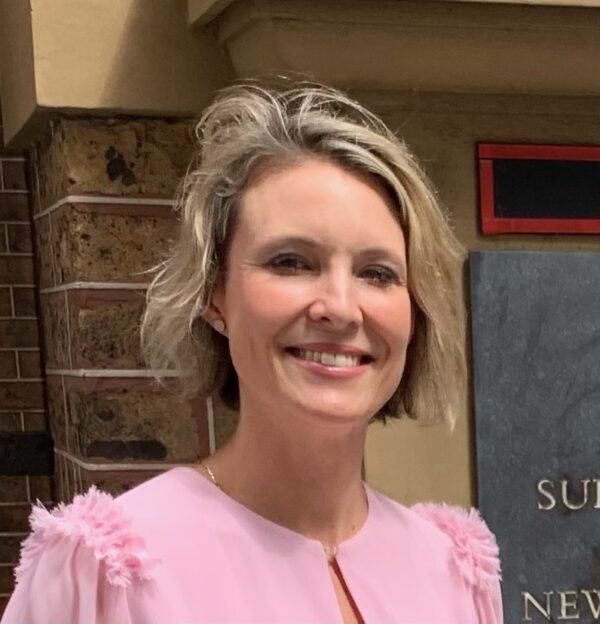 Deves said trans activists lobbied the APC to release the guidelines, describing them as a "tool to silence those in the media who paint gender identity in anything but a favourable light."
Complaints can also be triggered against reporters for refusing to comply.
"Why is the self-declared special identity of a male predator, a man who is demonstrably dangerous to women and children, more important than the truth, than the rights of his victims to have their attacker acknowledged as the sex that he is?"
Deves warned that male rapists could exploit laws that allow people to lawfully change their sex and names on their identification documents, enabling them to "erase the sins of the past" and gain easy access to victims.
For example, former Australian Football League star Dani Laidley, formerly known as Dean Laidley, was "celebrated and platformed" by the Australian press for his transition with little mention of his arrest for multiple breaches of an intervention order, and harassing a woman, Deves noted.
The former North Melbourne player and coach finally pleaded guilty but was placed on a good behaviour bond after Laidly's lawyer cited the 53-year-old's behaviour as a result of Laidly's mental health problems caused by excessive use of drug ice and the process of gender transitioning.
Deves is not the only individual to raise concerns about the growing influence of transgender ideology, which has engulfed a large number of media entities and jurisdictions in Western countries.

JK Rowling, author of the Harry Potter books, on Dec. 12 posted on her Twitter a report by The Sunday Times which alleged that Scottish police will "record rapes by offenders with male genitalia as being committed by a woman if the attacker 'identifies as a female.'"
Rowling commented that, "War is Peace. Freedom is Slavery. Ignorance is Strength. The Penised Individual Who Raped You Is a Woman."
The famous author has come under fire by those in favour of the LGBT+ movement including trans activists, and said she had received so many death threats she could "paper the house" with them.
The Epoch Times has contacted the Australian Press Council, news.com.au, the AIDS Council of NSW, Equality Australia, the County Court of Victoria, Corrections Victoria for comment but did not receive a reply.