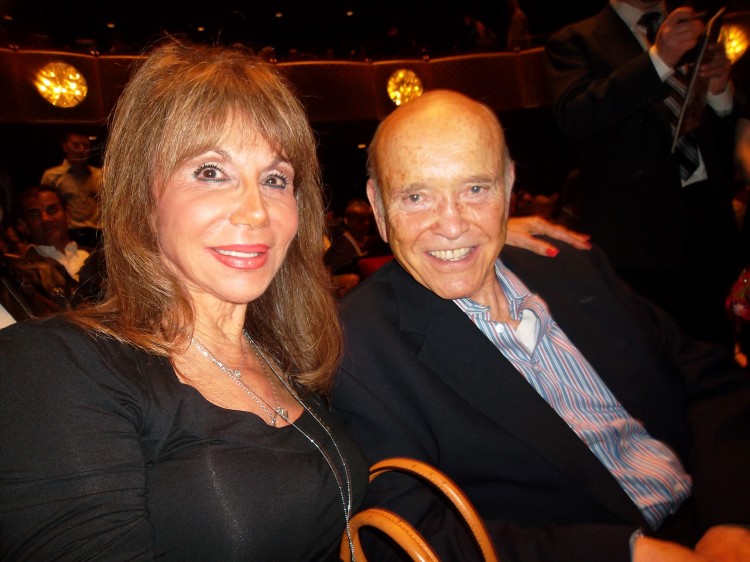 NEW YORK—From the drumming of the celestial soldiers as the curtain opens through the 18 dances and four songs performed by Shen Yun Performing Arts, media consultant for Village Voice and Manhattan Media, Steve Blacker, likes the pace. 
"This was very special, very different," said Mr. Blacker during intermission at Saturday evening's sold out performance at Lincoln Center. "It moves along at a nice pace," said Mr. Blacker. He said the drummers at the beginning were "wonderful."
Shen Yun's three New York-based companies travel the world reviving 5,000 years of Chinese culture through classical Chinese dance. 
Mr. Blacker appreciated the two masters of ceremony that explained some of the Chinese legends and cultural elements before and after the dancers. He also enjoyed the digital backdrop. The backdrop drew exclamations of amazement across the audience at both performances on Saturday.
Animated figures seem to pop right out of the digital backdrop. Heavenly beings float down from above and land at stage level, where dancers pop up creating a seamless movement from screen to stage. 
"I am finding it so charming and beautiful," said Mr. Blacker's girlfriend, Bonnie Zifer. "I am learning about the Chinese culture—just loving it," she said. Ms. Zifer saw in the performance a battle between good and evil in which the triumph of good is inevitable. 
"It is a wonderful message," she said. 
Family Delight
Jason Auffarth, a managing director of a local real estate company, was also amongst the Shen Yun audience with his two daughters aged 7 and 4 years. 
"We absolutely loved it," he said, "We came to the show with no expectations tonight and both girls have been inspired by the dance.
"As we walk out for the intermission, they are doing back somersaults, cartwheels, and they are very very inspired by the beautiful movements we have seen tonight," he said.
"We want to say xie xie [thank you] to the Chinese community for welcoming us tonight. We are very, very happy we came," Mr. Auffarth said.
Reporting by Alec Wang and Tara MacIsaac.
Shen Yun Performing Arts, based in New York, has three touring companies that perform simultaneously around the world, with a mission to revive traditional Chinese culture. Shen Yun Performing Arts Touring Company will perform at the David H. Koch Theater at Lincoln Center through April 22.
For more information, visit ShenYunPerformingArts.org.