The American Foundation for Suicide Prevention (AFSP) released a notice on July 17 to parents and media on what our community can do to help children avoid engagement with harmful groups that may be inciting suicide through social media, for example the "Blue Whale Challenge."
Dr. Christine Moutier, chief medical officer at the AFSP, said this bout of online suicides is very twisted in nature as "it manipulates young people into engaging in a game."
According to Medium, if you look further into the methods adopted by these groups, children are basically blackmailed into believing suicide is the only option after game "curators" hypnotize participants using audio recordings and the deeply held fears and worries, which they previously asked participants to reveal to them. At times, social media accounts and IP addresses are hacked and the child is made a virtual hostage. Reports said the challenge threatens to murder the children's parents if they do not follow through with the final suicide task.
"If you do not kill yourself we will help you to do it. You entered the game, there is no way back. You live in an apartment on this certain street. We are keeping an eye on you. Either it is you or your entire family. If you love—take action," shared a social media user who created a fake account on Russian social media platform VKontakte in the hopes of preventing further tragedies, reported Astana Times.
These social media activities started in Russia in 2015, but related suicides have been reported beyond Russia's borders. U.S. authorities have linked two teenage suicides—a 16-year-old girl in Georgia and a 15-year-old boy in Texas—to the Blue Whale Challenge, although it is unclear how these are related to the original Russian groups, with some pointing to copycat groups in the West.
The Russian mastermind behind the Blue Whale Challenge, 26-year-old postman Ilya Sidorov, was arrested by police in Moscow on June 9 after he admitted to encouraging a 13-year-old girl to kill herself, according to the Mirror.
Another Russian linked to the online death groups, 21-year-old Philipp Budeykin, pleaded guilty to inciting teenagers to commit suicide on May 11, 2017 according to a Russian Legal Information Agency (RAPSI) report. Budeykin suffers from bipolar personality disorder. The relationship between Sidorov and Budeikin remains unclear.
Unfortunately, earlier media reports on the Blue Whale Challenge misinformed the public by grossly overstating the number of teenage suicides associated with the group. This resulted in sensationalized media hype surrounding the topic, according to the fact-checking site Snopes. Following closer investigation, none of the suicides reported were found to be conclusively related to the Blue Whale Challenge, according to Radio Free Europe.
Experts worry that this may have increased the spread of risky suicidal content online, some of which includes explicitly harmful behavior. Suicidal thoughts can be contagious among vulnerable groups, according to researchers at Columbia University in a Newsweek report. Spikes in suicide have previously been identified to appear like outbreaks of diseases.
For those concerned about the Blue Whale story, the AFSP recommends that parents do not discuss these online groups with their children unless the child initiates discussion. This is to prevent children going online to investigate the topic on their own. The AFSP also encourages parents to check-in with their children regularly, "Do not hesitate to ask them about changes in mental health or suicidal thoughts. It can start with asking 'Are you OK?'" When your child speaks, it is important to be actively listening. Avoid the urge to offer solutions to the situations your child shares with you. Rather, let the child open up and feel heard. Parents can also monitor their children's online and social media activities for any interaction with the Blue Whale Challenge.
Despite the media blowout, very few suicides are connected to internet or social media exposure, said Radio Free Europe. Unfortunately, youth who experience unrequited love, problems in the family, or mental health issues may be more susceptible to reacting to suicidal content.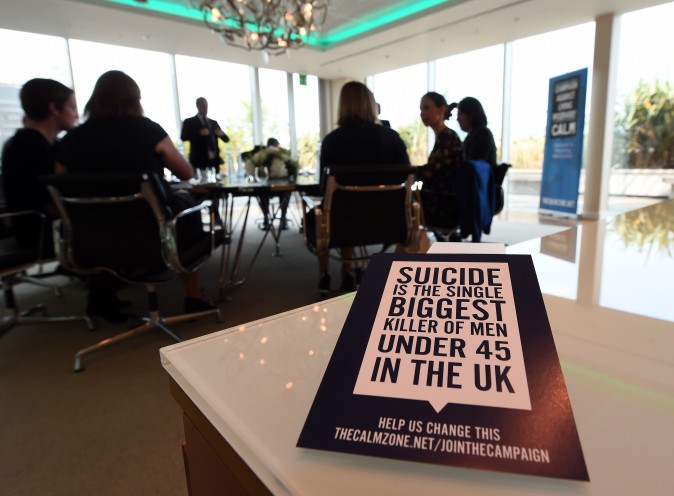 E-safety expert, Penny Patterson, reminds us that as a community, we need to be more understanding of mental health issues, and know how we can support any friends or family who exhibit warning signs. In relation to the Blue Whale Challenge, Patterson said to the UK Safer Internet Center, "The issue with sharing specific alerts is that adults will, with the right intentions, focus on the specifics of the story and so may be less open to the signs and symptoms of harm and abuse. The child must be at the center of our concerns, and if it took a news story to make us take a child self-harming, such as the 'Blue Whale' hoax, as a serious concern, then we have to question our own commitment to and understanding of safeguarding."
If you would like emotional support, or know a friend or loved one who may benefit from support, the National Suicide Prevention Lifeline network is available 24/7 across the United States.
Lifeline hotline: 1-800-273-TALK (8255)