A McDonald's employee in Virginia refused to serve a uniformed police officer telling him "I ain't servin' no police," Richmond.com reported.
Scott Naff, an officer for the Virginia Department of Game and Inland Fisheries, paid for his food in the drive-thru lane at a McDonald's near E Parham Road and Route 1 and drove up to the window in his duty vehicle to pick up the order, according to a Facebook post by his wife.
At the drive-thru window a male employee said something that Naff couldn't hear and walked away. The employee eventually came back again, slid the window open, and said "I ain't servin' no police."
The employee then proceeded to tell everyone in the restaurant, including the manager that he would not serve a police officer. None of the staff, including the manager, reacted to the employee's refusal, until one staff member finally brought the bag to Naff.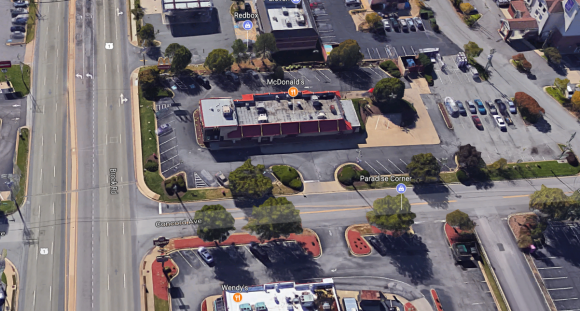 "As my husband pulled around the building, a gentleman who was in the McDonalds at the time approached his car and told my husband how he had never seen anything like this," Cathy Naff, wrote on Facebook.
"It's amazing that people can act this way, but even more shocking that the manager allowed him to continue on with his antics. I know that we will never visit this McDonald's again!"
The officer filed a complaint with McDonald's corporate office immediately after the incident. He received a standard email thanking him for his concern. Naff then called the franchise owner. Five hours later the owner called back to say the employee was let go, but that the manager was not aware of the incident.
"For McDonald's to be questioning the validity of this story is an outrage," Cathy Naff wrote. "My husband is one of the calmest, kindest, most level headed guys I know. This should've never happened to him or anyone else."
The franchise owner, Freda Thornton, issued a statement on Tuesday saying that her restaurants are dedicated to serving all customers.
"We regret this situation as it goes against our standards of providing a welcoming experience to everyone, and we have taken the appropriate action to resolve this situation," Thornton said in the statement, according to Richmond.com.