Senate Majority Leader Mitch McConnell (R-Ky.) said if House Speaker Nancy Pelosi (D-Calif.) decides to hold articles of impeachment in the House rather than sending them to the upper body of Congress, it won't put any pressure on him to agree to coming up with rules for the Senate trial.
"It's beyond me how the Speaker and Democratic leader in the Senate think withholding the articles of impeachment and not sending them over gives them leverage," McConnell told reporters on Thursday. "Frankly, I'm not anxious to have the trial. If she thinks her case is so weak she doesn't want to send it over, throw me into that briar patch," he said.
On the House floor, McConnell described the House Democratic investigation of President Donald Trump as "by far the thinnest basis for any House-passed presidential impeachment in American history," and added that they're "too afraid" to submit two articles of impeachment to the Senate.
Pelosi didn't elaborate on whether she plans on delaying or sending the articles to the Senate.
"We don't know the arena we're in," she told reporters on Thursday morning, adding, "I don't care what the Republicans" in the Senate would do, accusing McConnell of going "rogue" along with a "rogue president."
When she was pressed about an update, she said she hasn't yet chosen impeachment managers and will not send the two articles to the Senate until the upper congressional body comes to an agreement on trial rules.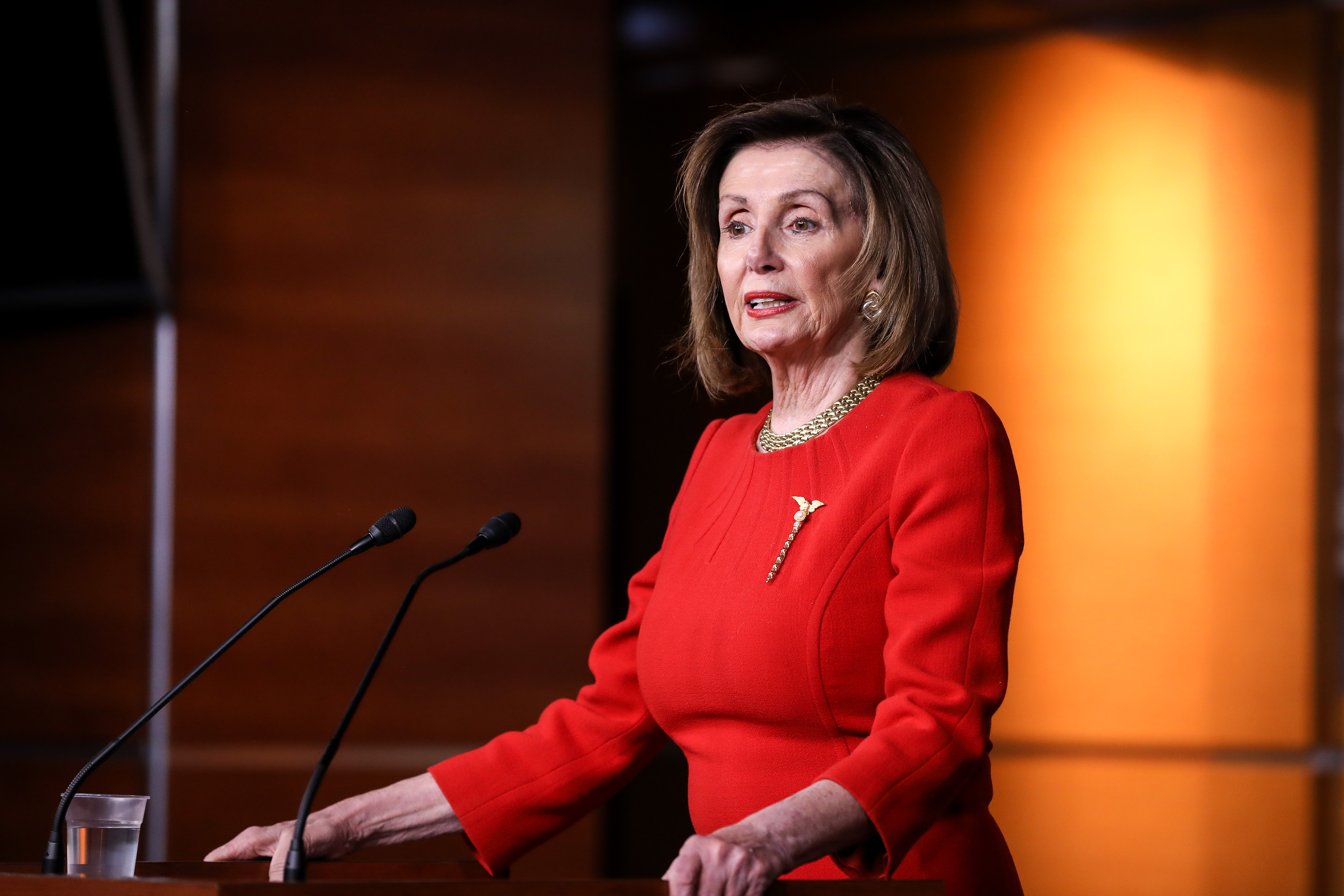 "When we see what they have, we'll know who and how many to send over," Pelosi told reporters. "The next thing for us … is when we see the process set forth in the Senate. We will have the monitors set forth and who we will choose."
Earlier in the day, another top Democrat in the House said his caucus could withhold the articles indefinitely.
"The delay is made necessary because the majority leader of the Senate has made it very clear that he's not going to be impartial, he's not going to be fair, he will collude, if you please, with the White House—at least the White House's attorneys—to decide how he will go forward,"  Rep. Jim Clyburn (D-S.C.), the House Majority Whip, told CNN. "Why would the speaker of the House step into that without trying to determine exactly what the majority leader plans to do?"
Rep. Jackie Speier (D-Calif.), a member of the Intelligence Committee, said she supports the delay tactic.
"I think it gives her leverage; it gives the House leverage in terms of making sure that it's not going to be a kangaroo court over there," she told reporters. "If, in fact, they intend to not be an impartial reviewer of the facts, then it becomes a joke. And we're not party to a joke."