Senate Minority Leader Mitch McConnell (R-Ky.) said Thursday that he and his Republican caucus have gone from optimism to pessimism after President Joe Biden said he would not sign the narrower bipartisan infrastructure bill without agreement from Congress of the passage of his tax bill.
Biden said at the second White House press conference on Thursday, after his press conference with the bipartisan infrastructure group, that he wants Congress to guarantee that Democrats' multi-trillion-dollar non-traditional infrastructure plan, which includes undoing President Donald Trump's 2017 tax reform bill, would also be passed.
"And, so I think we've gone from optimism to pessimism as a result of the president's second press conference," McConnell said Thursday on Fox News' "Special Report."
McConnell called Biden's two talks on the infrastructure package, "a tale of two press conferences."
"After the first one, the president walks out with a bipartisan group and blesses an infrastructure bill that many of my members are quite optimistic about. And then, after all of those people depart the White House, the president goes out for the second press conference and says, 'Unless you pass my tax bill I won't sign the infrastructure bill,'" continued McConnell.
McConnell said Biden's call to Democrats to pass the larger non-traditional infrastructure package through partisan reconciliation and undo the 2017 tax reform bill would be opposed by Republicans.
"That's our one red line. We're not going to revisit the 2017 tax bill, which was an enormous success for the country, led us to the best economy in 50 years as of February 2020," added McConnell.
The White House did not immediately respond to a request for comment on Biden's demands.
Former Trump administration and congressional Republicans emphasize the 2017 tax reform bill fueled economic growth and eventually reduced the national deficit.
House Ways and Means Committee Chairman Kevin Brady (R-Texas), who introduced the Tax Cuts and Jobs Act, said in 2017, "Our legislation is focused entirely on growing our economy, bringing jobs back to our local communities, increasing paychecks for our workers, and making sure Americans are able to keep more of the money they earn."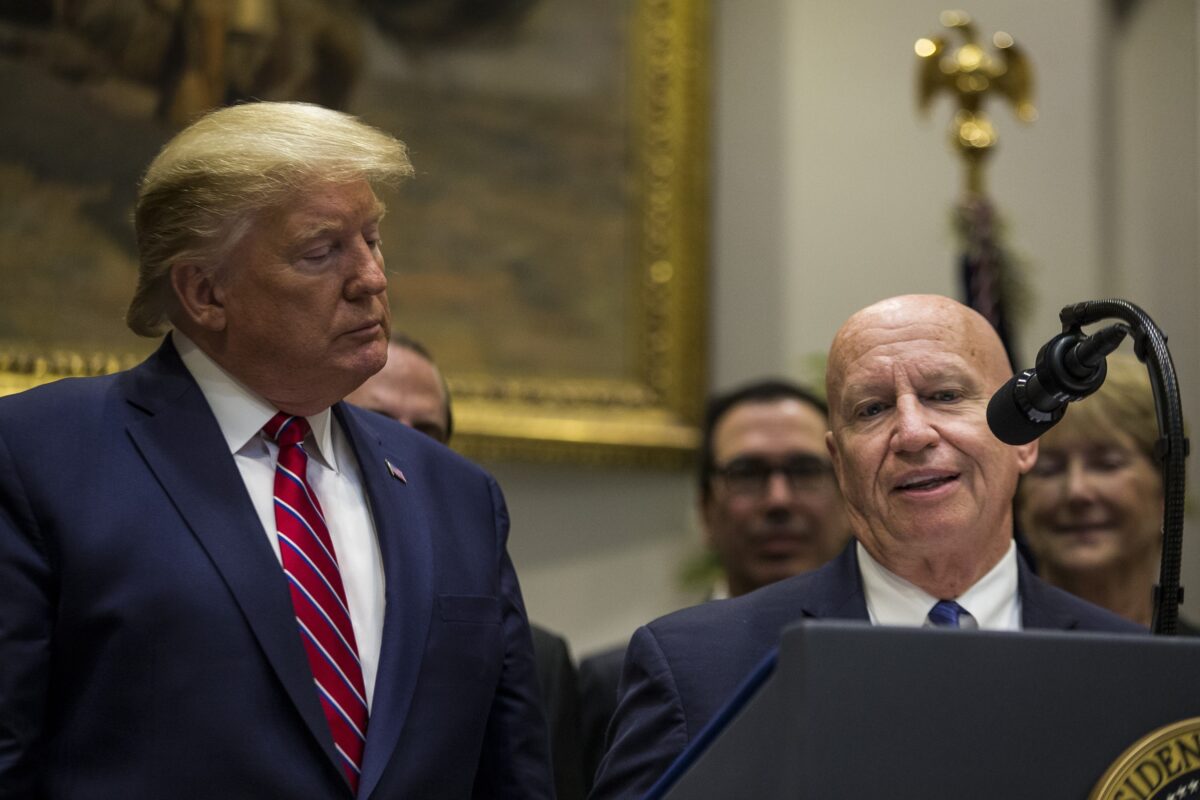 While Democrats claimed the tax reform only benefits the richest 1 percent in the nation, Larry Kudlow, director of the National Economic Council during the Trump administration, told Fox News in March that the bill benefited middle and lower-middle-class workers.
"The tax cut for corporations and small businesses, those benefited primarily the middle income and the lower-middle income—you can look at the Census Bureau numbers the Federal Reserve numbers—they got more growth in their income and wages, by far, than the top 1 percent," said Kudlow.
In 2019, Trump praised the progress made by the 2017 tax reform, pointing to a New York Times article titled, "Face It: You (Probably) Got a Tax Cut."
"We promised that these tax cuts would be rocket fuel for the American economy and we were absolutely right," he said at the time.
"These things don't happen by accident. It could all go away very quickly," he said, adding that if the wrong people take office "everything that we've done can be undone."
McConnell said that in order to pass a bipartisan infrastructure package the talks will have to continue, because Republicans will not agree to undoing the 2017 tax bill.
"It puts us in a very, very challenging position. So, I would say we need to keep talking here, because I think the bill to be bipartisan is going have to have Republican support."
Emel Akan contributed to this report.