Senate Majority Leader Mitch McConnell (R-Ky.) stated that he will be paying attention to business in the Senate instead of watching the first public hearings on impeachment in the House.
Like McConnell, several other top Republican leaders aren't planning to watch the proceedings.
"Tomorrow, I'm going to be paying attention to what we're doing in the Senate," McConnell said, according to The Hill.
Senate Judiciary Chairman Lindsey Graham (R-S.C.), one of Trump's most stalwart allies in Congress, said he is refusing to watch the hearings.
Graham told Fox News that "due process requires the ability of every American to call witnesses on their behalf, except for President Trump," adding that "this couldn't happen in a parking ticket case." He added: "What's happening in the House is basically un-American."
House Democrats allege that Trump misused his office in his administration's dealing with Ukraine, saying he engaged in quid pro quo investigations of a political rival, Joe Biden and his son, Hunter Biden, who sat on the board of a Ukrainian energy company while the former vice president was in office. Trump has denied the allegations.
Graham added to Fox's Sean Hannity: "No American, including Donald Trump, should be accused of misdeeds without confronting their accuser, which is the whistleblower, and no American should be denied the ability to tell their side of the story by calling witnesses to explain their defense. That's being denied the President of the United States."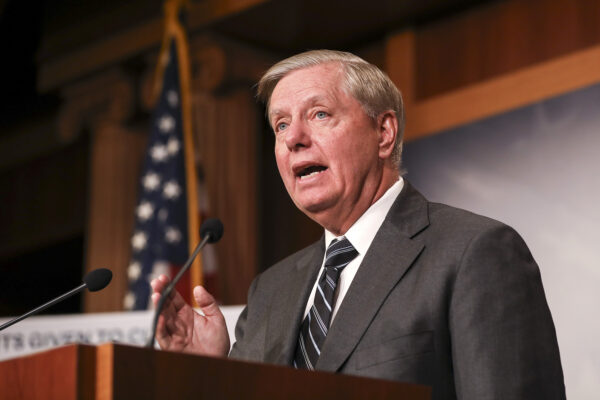 Other senators said they have other tasks to complete while the hearings take place.
"I've got other things to do," said Sen. John Cornyn (R-Texas), who serves as a Senate adviser to McConnell.
"I think it's a political sideshow, and I've got more important things to do," he said, indicating he would wait until the matter comes to the Senate before giving it his attention. "The House has its job to do, and then when it comes to us, that's when our job kicks in."
Wednesday will see the witness testimonies of State Department officials William Taylor and George Kent, the Deputy Assistant Secretary of State who is in charge of European and Eurasian affairs. On Friday, former Ukraine Ambassador Marie Yovanovitch will testify on Friday.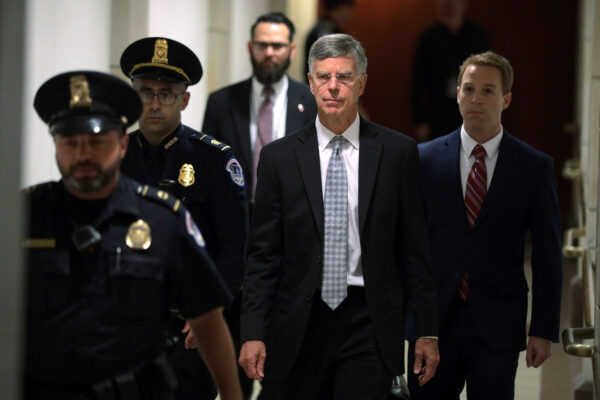 Senate Republican Policy Committee Chairman Roy Blunt (R-Mo.) stated to The Hill he doesn't have time.
"I don't see any time in my schedule that I would be likely to watch any of it tomorrow," he remarked when asked about the hearings.
"I have committee meetings that I'll be engaged in" while the House hearings are going on," Senate Republican Conference Vice Chairwoman Joni Ernst (R-Iowa) stated.
Sen. Chuck Grassley (R-Iowa), a senior member of the Senate Judiciary Committee and No. 2 senator, said, "I don't have time to watch that tomorrow."