Senate Majority Leader Mitch McConnell (R-Ky.), in a new ad, said that the effort to impeach President Donald Trump will fail "with me as majority leader."
If the House approves articles of impeachment against Trump, the Senate can take up the measure. The House would require a simple majority to impeach while the Senate would need at least 67  senators to vote to remove a president.
"Nancy Pelosi's in the clutches of a left wing mob. They finally convinced her to impeach the president," McConnell said in a 17-second ad. "All of you know your Constitution. The way that impeachment stops is a Senate majority with me as majority leader."
He added that his campaign needs help.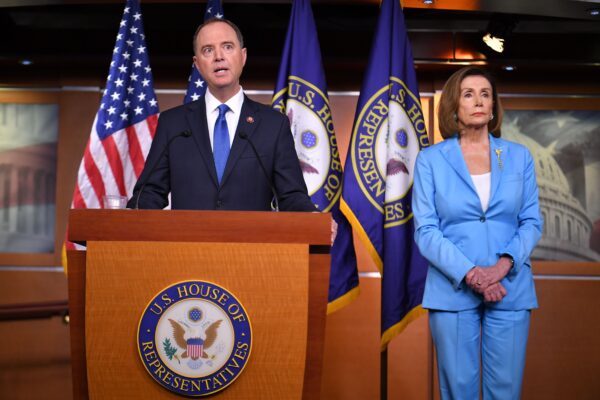 "Please contribute before the deadline," McConnell said, according to the Louisville Courier-Journal, which also reported that his ad began running last week.
"Your conservative Senate Majority is the ONLY thing stopping Nancy Pelosi from impeaching President Trump. Donate & help us keep it," reads one Facebook caption.
McConnell campaign manager Kevin Golden told the news outlet that the impeachment inquiry has energized his supporters.
"Few issues energize conservative voters like liberal overreach," Golden told the paper. "And the Democrats latest outrageous attempt to impeach President Trump has activated our base to new heights."
Last week, the longtime senator said that he would have "no choice" but to hold a trial to impeach Trump.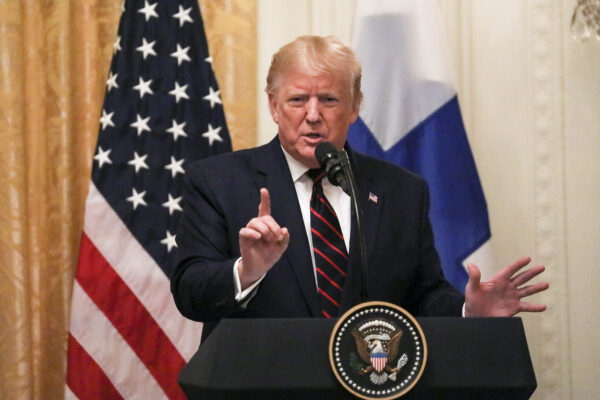 "Well under the Senate rules we're required to take it up if the House does go down that path and we'll follow the Senate rules," McConnell told CNBC.  When asked if he was saying the Senate would take action, he added: "I would have no choice but to take it up, based on a Senate rule on impeachment."
But he noted that the House has a "thin record" on passing bills that the Senate can actually vote on to become law.
"If I were the speaker, I wouldn't want to go into next year's election having it credibly said that all you did for the whole Congress was harass the president and try to remove him from office," he said.
On Sept. 24, House Speaker Nancy Pelosi (D-Calif.) said Democrats would move forward on impeaching Trump based on a phone call the president had with Ukranian President Volodymyr Zelensky. A whistleblower complaint made public days ago alleged that Trump tried to pressure Ukraine into investigating former Vice President Joe Biden and his son, Hunter.