Sen. Claire McCaskill, the Democratic incumbent in Missouri who's running for re-election, is hiding her views on gun rights, efforts to impeach President Donald Trump, and her alignment with the views of former President Barack Obama, according to her campaign staffers and her own comments captured in undercover videos.
McCaskill and her various staffers were caught on camera by undercover reporters from Project Veritas Action Fund. One staffer said the senator supports a ban on semi-automatic rifles, and she herself appeared to acknowledge as much—behind closed doors. But she wouldn't say so publicly, "because she has a bunch of Republican voters," one staffer said.
Two other staffers appear to acknowledge that the end goal is to restrict access to or possibly ban handguns.
McCaskill would support Trump's impeachment, another staffer said, but indicated that her moderate voters mustn't learn about that before she's re-elected. And yet another staffer said McCaskill agrees with the former president on virtually every issue, but her voters shouldn't know that, either.
McCaskill, who was first elected in 2006, is running for her third term in a state that Trump carried by a near 19-point margin. A search of her campaign website shows no mention of impeachment and no mention of banning semi-automatic rifles. Her Republican opponent is Missouri Attorney General Josh Hawley; polling suggests a tight race.
Impeachment
"So here's the real question," the undercover reporter asked Glen Winfrey, McCaskill's campaign staffer. "Claire holds off on impeachment to get the moderates. What do we tell the moderates when we drop the impeachment hammer afterwards?"
"Get over it," Winfrey replied. "It was a national-security question. That information was confidential and she did her duty by not revealing the information until afterward."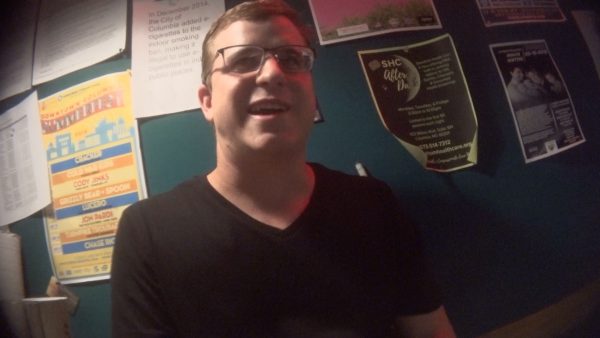 It isn't clear what confidential information Winfrey spoke about and why, for example, Rep. Maxine Waters (D-Calif.) can openly call for Trump's impeachment without being bound by such confidentiality.
McCaskill's office didn't respond to a request for comment.
Gun Rights
"If we elect enough Democrats, we get some gun-safety stuff done," McCaskill told the reporter, who appeared to have embedded himself among McCaskill's staff.
She said, even now, there are some gun-control measures with sufficient Senate support, but Senate leader Mitch McConnell (R-Ky.) wouldn't bring them to the floor.
"Like bump stocks, and AR's, and high-capacity mags?" said the reporter, referring to legislative measures to ban certain semi-automatic rifles, high capacity magazines, and bump stocks, which are devices that allow rapid fire from a semi-automatic rifle.
McCaskill followed: "Universal background checks. All of that."
"So you'd be on board with the bump stock?" the reporter also asked.
"Of course. Of course," she said.
"Bump stocks, high capacity mags?" the reporter continued.
"I've voted for most of those things before," she said.
"For a ban?" the reporter asked.
"Oh yeah," she replied.
On another occasion, the reporter asked Carson Pope, McCaskill's field organizer, whether he should tell more progressive voters that the senator supports a ban on semi-automatic firearms.
"I think a semi-automatic rifle ban is more so what she would support," Pope said.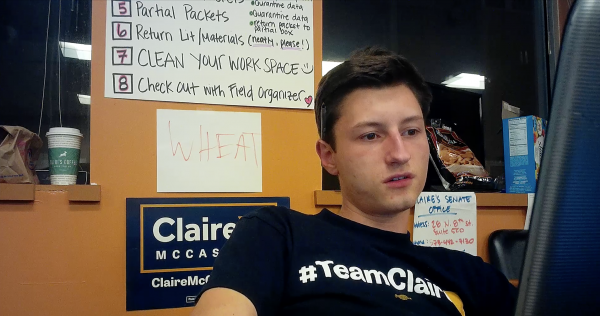 Another staffer, however, appeared to acknowledge that McCaskill would seek to go even further.
'We're Going for Handguns, Right?'
"I just know we need to start with the assault rifles and stuff, and then we can move on handguns. Once we get there, you know. They give us an inch, we take a million miles," the reporter said in a conversation with Grace Richardson, the campaign's regional field director.
"Yea," she replied.
"Because they would do the same to us," the reporter followed.
"That's very true," she said.
"It's just like, '[expletive] your Second Amendment. People are dying,'" the reporter said.
"I know. I agree. I hope something changes after 2018-2020," Richardson replied.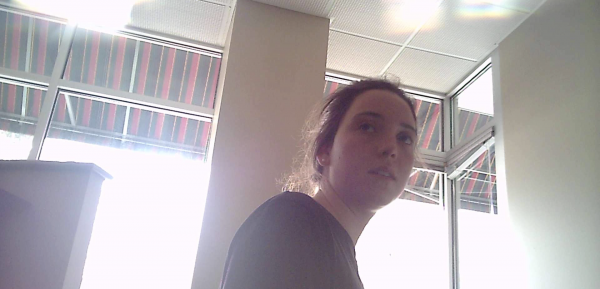 Pope also acknowledged McCaskill would go beyond the rifle ban.
"I didn't get a chance to say [to her], 'Hey, once we do that, we're going for handguns, right?'" the reporter said in a chat with Pope.
"Yeah," Pope replied.
"I think she's down for that," the reporter continued.
"I would say so, too," Pope said.
While the National Rifle Association backed the regulation of bump stocks, other gun-rights advocates refused to give ground on the issue. Regulating high-capacity magazines is even more controversial and banning semi-automatic rifles seems to be a no-go for most gun-rights supporters.
In addition, Missouri is moving in the opposite direction. In 2016, the state allowed concealed carry of firearms without permits and removed the obligation for victims of attacks to try to run away before defending themselves with deadly force.
McCaskill doesn't talk about her gun-control positions "because she has a bunch of Republican voters," Rob Mills, her deputy regional field director, told the reporter. "They're not going to look into her. They're just not."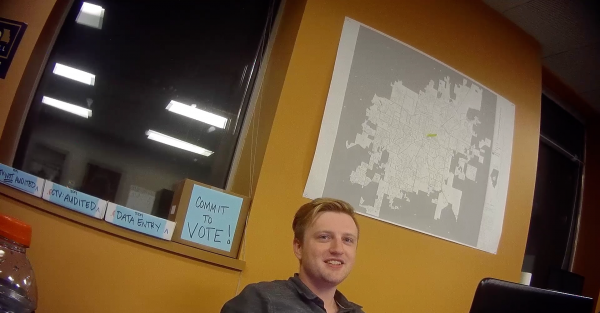 McCaskill even has a secret deal with a gun-control group, according to Mills.
"She's worked out stuff with 'Mom's Demand Action' to make sure that she can support their goals without supporting the organization openly," he told the reporter. "And you know, Mom's Demand Action does the exact same thing. A lot of our volunteers are actually from there. She's really good about strategy and making sure she has a goal and can get there."
Obama
Obama took the unusual step to campaign for many Democrats before the Nov. 6 midterms, but he's not welcome in McCaskill's campaign.
"Because he's a very liberal candidate," McCaskill campaign staffer Nicholas Starost was recorded as saying. "And like… Claire distancing herself from the party is gonna help her win more votes than it will saying like: 'Oh,, here's Obama, the former president of the United States, to now speak on my behalf.' Which is unfortunate because I love Obama to pieces, and I'd love to see him come here."
"And they essentially have the same views on everything," the reporter followed.
"Yeah. People just can't know that," Starost said.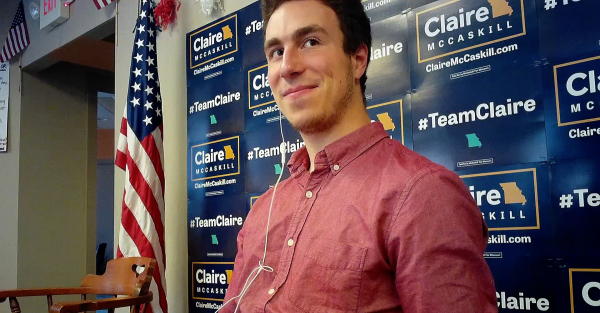 Richardson also said the campaign is accepting money "a lot" from a political action committee of Senate Minority Leader Chuck Schumer (D-N.Y.).
"I truly don't understand how fundraising works," she said. "I just take the money in."
Schumer is a voter-repellent of sorts in right-leaning states. His job approval rating stands at 15 percent among independents and 11 percent among Republicans in the Oct. 7-9 YouGov poll (pdf).
More to Come
Project Veritas Action Fund released two videos last week. One featured Michael Kolenc, former campaign manager for Oregon Gov. Kate Brown, alleging mismanagement and possible campaign-law violations. The other featured staffers from the Senate campaign of Phil Bredesen, a former Tennessee governor. While Bredesen said he would have voted to confirm Justice Brett Kavanaugh, Trump's Supreme Court pick, his staff said that was a lie to attract moderate voters.
"We're going to keep going from state-to-state, releasing these videos, showing people the nature of how things really are," Veritas founder James O'Keefe said in the latest video. He said more material from Missouri will be released before moving on to other states.
While so far only Democrats were targeted by the latest Veritas project, the organization has targeted Republicans in the past, Veritas spokesman told The Epoch Times via email. "As for what's coming in the future, I can't comment," he said.
Correction: The article was updated to reflect that the undercover videos were produced by Project Veritas Action Fund, a 501(c)(4) nonprofit.