House Minority Leader Kevin McCarthy (R-Calif.) criticized President Joe Biden's foreign policies in the wake of the 21st anniversary of the 9/11 terrorist attacks that killed almost 3,000 people, urging for a firm stand for freedom, not fear.
"If you want to know about 21 years ago today, you've got to pay attention to what is happening now," McCarthy told Fox New's "Sunday Morning Futures," underscoring approaches under Biden that endangered the country, including the U.S. withdrawal from Afghanistan, the Russia-Ukraine war, and reviving the 2015 Iran nuclear deal.
"Now I have a real concern with the aggression of China, Russia now into Ukraine. Even on our southern borders, cartels [are] becoming stronger by the day," McCarthy said during the show on Sept. 11. "But now we have an administration that is negotiating with the regime in Iran. When we had such progress with the Abraham Accords, to reverse that is wrong. And that is a real concern of what will happen in the future."
Biden's proposal to renew the nuclear deal has raised grave concerns among many Arabs, fearing that the money under the agreement would allow Iran's mullahs to promote more terrorism and violence and expand Tehran's terrorist proxies in the Middle East.
The Obama-era nuclear deal—under which Tehran agreed to dismantle much of its nuclear program in exchange for billions of dollars worth of sanctions relief—was unilaterally abandoned by former President Donald Trump in 2018, given that "America will not be held hostage to nuclear blackmail."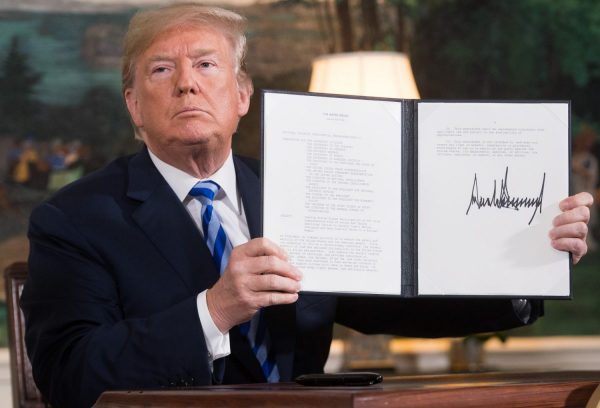 "Foreign policy matters," McCarthy said during the show, as he condemned Biden's handling of Afghanistan as a "botched action." He previously rebuked Biden for failing the trust and confidence of the American people for his handling of the Afghanistan withdrawal, as 13 U.S. service members and dozens of Afghan civilians were killed outside the Kabul airport.
"Why did we close Bagram's base? Why did we allow those prisoners to get out? Why would we even close in the summer and withdraw? Why would we withdraw without bringing out all the Americans first? All of these decisions should actually be investigated, so they don't get repeated," McCarthy said.
9/11: 'Never Forget'
This year, the congressman encouraged the nation to make "never forget" a "365-day commitment" to commemorate the deadliest terrorist attack in history, according to a Sep. 11 statement.
21 years ago, terrorists attacked the American way of life. But we did not yield to terrorism; we united against it. We did not give in to fear; we chose to live in freedom.

Today, we recognize the heroes and survivors. We swore we would never forget, and we haven't.

— Kevin McCarthy (@GOPLeader) September 11, 2022
"As a nation, we did not yield to terrorism; we united against it. We did not give in to fear; we chose to live in freedom. We did not back down; we emerged more determined than ever before. We swore we would never forget, and we haven't," he said.
Rather than uniting the country, the GOP leader said Biden has "divided us further. We are more divided today than we were on his inauguration day."
White House officials did not immediately respond to a request for comment.