House Minority Leader Kevin McCarthy (R-Calif.) said May 7 that the House of Representatives should return from its prolonged break and "get back to work."
"This isn't just about opening up a campus. It is about restoring the voice of every American who needs their government to work for them, especially in this critical time," he told reporters in Washington.
"I believe Congress is essential. And just like essential workers in our communities, it's time that we get back to work."
Democrat leaders pushed back a return that was slated for May 4, citing advice from the House physician.
"We hope to come back very soon," House Majority Leader Steny Hoyer (D-Md.) told reporters late last month.
House Speaker Nancy Pelosi (D-Calif.) said last week that the House could resume work as soon as the week of May 11. She told reporters later Thursday that she hopes the House can return to session next week.
"We're going to open the house when the sergeant at arms and the Capitol physician say that we can come," she said.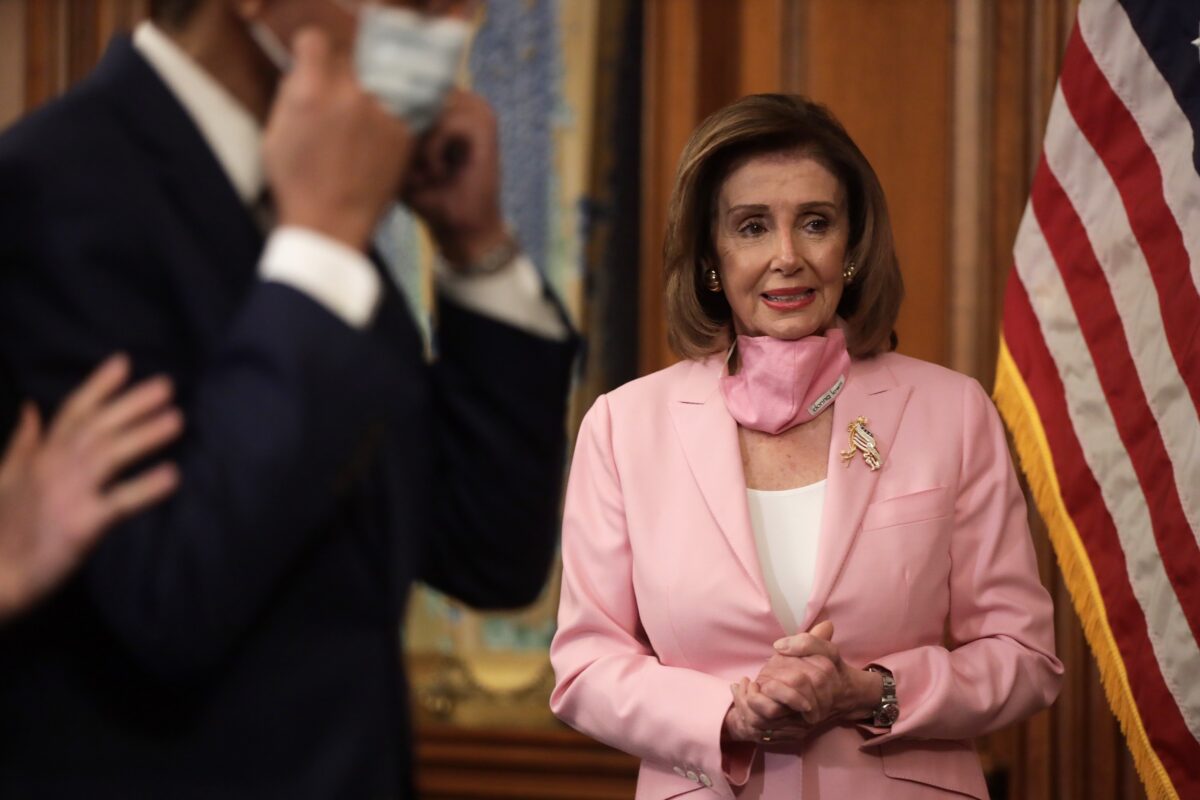 McCarthy and House Republicans outlined a plan on May 4 for returning to session, including slowly phasing in committee work by using a staggered calendar, alternating use of larger rooms to comply with social distancing recommendations.
"If you go to the other side of the house, the Senate is working. If you go two blocks away, you can get a tea or a latte. But the Democrats on this side of the House will not let us legislate," McCarthy said on May 7.
Senators returned to session on May 4.
McCarthy said crucial business needs to be completed, including work on appropriation bills and the new national defense bill.
Senate Majority Leader Mitch McConnell (R-Ky.) said that the return was to "honor our constitutional duty to the American people and conduct critical business in person."
McConnell told reporters that senators couldn't continue to not attend to their duty while doctors, nurses, truck drivers, and grocery store workers, among others, carried out their jobs.
Among Senate business this week, members questioned President Donald Trump's nominee for director of national intelligence, Rep. John Ratcliffe (R-Texas). The Senate on May 7 failed to override a presidential veto of legislation that sought to curb the president's war powers, which Trump vetoed on May 6.