TORONTO—Remarks by Canada's ambassador to China stating that the Huawei executive arrested in Vancouver has a strong case to fight extradition to the United States have left many flabbergasted and are raising concerns over political interference in the judicial process.
In a room packed with Chinese-language media reporters in the Toronto area on Jan. 22, John McCallum outlined three arguments that Huawei CFO Meng Wanzhou has in her favour.
"One, political involvement by comments from Donald Trump in her case. Two, there's an extraterritorial aspect to her case. And three, there's the issue of Iran sanctions which are involved in her case, and Canada does not sign on to these Iran sanctions," McCallum said.
He was speaking at a news conference that only included Chinese-language media, either based in Canada or state-owned by Beijing such as Xinhua and CCTV, held in his old riding of Markham from his time as a Liberal MP and cabinet minister.
The ambassador's comments drew strong criticism for giving the appearance of a government representative interfering in a judicial procedure. In addition, the press conference excluded Western media as well as Chinese-language media that are independent of the Beijing regime.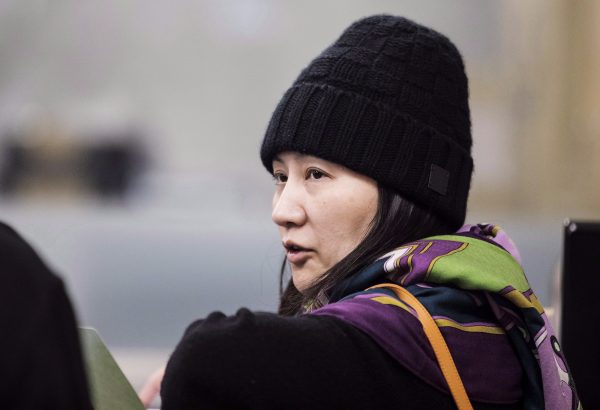 "I was surprised that this news conference excluded Canada's mainstream media, but I was also disappointed that other Chinese news agencies like [the Chinese edition of] The Epoch Times or the New Tang Dynasty were not invited to participate," said Peter Kent, a Conservative MP and former cabinet minister.
The Epoch Times and New Tang Dynasty Television are both media based outside mainland China and independent of the Chinese Communist Party. They are often targeted by Beijing for their coverage of Chinese current affairs and human rights abuses in China.
"What he said was wrong, and it does, unfortunately, appear to be a clear case of political interference in a court procedure," Kent said.
Conservative Party Leader Andrew Scheer said if he were the prime minister he would, in fact, fire McCallum.
On Jan. 23, Prime Minister Justin Trudeau sidestepped questions about the ambassador's comments, saying Canada is a country that adheres to the rule of law.
'Weak, Foolish, And Ill-Advised'
Clive Ansley, a Canadian lawyer who was among the first Westerners to set up a legal practice in China in the 1980s, said McCallum's remarks can be interpreted by Beijing as Canada weakening its position on following the rule of law in the case of Meng, who was arrested on the request of the United States on Dec. 1.
Meng's case is currently before the courts regarding whether she should be extradited to the United States on charges of misleading American banks in relation to Iran sanctions.
"The matter will be adjudicated by the federal court and that is the end of it. Telling China that Meng has a strong defence and why is weak, foolish, and ill-advised," Ansley said. "Even more indefensible is the exclusion of Western media, especially Chinese-language Western media."
Jonathan Fon, a Toronto-based political commentator and vice president of the Canadian Asian Community Think Tank, said McCallum took "two different tones" between his appearance before parliamentarians last week and his Jan. 22 press conference with the Chinese media.
Last week, McCallum provided updates on the condition of Canadians Michael Kovrig and Michael Spavor detained in China, saying they face up to four hours of interrogation per day. He also appeared before a House of Commons foreign affairs committee in a closed-door meeting.
"For the parliamentarians, he reported on the diplomatic affairs between China and Canada. That was the tone he had there. But he had another tone for the Chinese community in the news conference, because the news conference is only in front of the Chinese media," Fon said.
"I think that was really an improper arrangement. Since Mr. McCallum hosted the Chinese news media in the Chinese community, why did he not invite The Epoch Times? The Epoch Times is also a major news media in the Chinese community," Fon noted.
"And if you're looking at the list of some of the media that were invited, you may think many of them were purportedly sponsored by the Chinese regime. You may see a very pro-China propaganda program from these news media. This really drew my attention."
Erin O'Toole, the Conservative shadow minister for foreign affairs, also asked in a tweet why Canadian media were excluded from the event.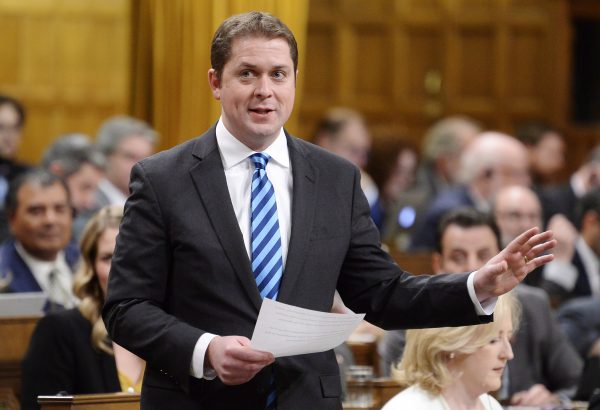 "Did Trudeau instruct the ambassador to make these statements? Did the Liberals exclude Canadian media from the press conference to limit scrutiny? Why did the ambassador not raise these issues when he met with MPs?" O'Toole tweeted.
The Epoch Times contacted McCallum's office and the Prime Minister's Office for more details, but no response was received by press time.
Thomas Qu: 'So Many Friends Here'
In a video of the news conference, after walking into the room, McCallum can be seen saying hi and shaking hands with Thomas Qu, a member of Toronto's Chinese community who appears to be an organizer of the event. Qu points to the room and says "so many friends here." He then shows McCallum to his seat, takes his coat, and tells him that he can help McCallum by translating questions from Chinese to English.
Qu has been on the forefront of a number of initiatives in the Chinese community that are closely linked to Beijing.
Back in 2014, he was among the speakers at the Toronto District School Board who defended keeping the board's partnership with the Confucius Institute—educational institutes used by Beijing to spread its soft power. He was also seen directing other speakers talking in support of the Confucius Institute, acting as an organizer.
An article published in the Chinese state-owned media China Daily quotes Qu as saying if Meng is extradited, it will set back Canada-China relationship for decades.
In 2005, Qu was one of only 28 overseas Chinese invited to the 10-day Chinese People's Political Consultative Conference in Beijing, a privilege afforded only to the most trusted supporters of the Chinese Communist Party.
Qu was also a founding board member and past president of the pro-Beijing Chinese Professional Association of Canada (CPAC).
During a presentation to the TDSB, Michel Juneau-Katsuya, former chief of Asia-Pacific for the Canadian Security Intelligence Service, presented pictures and online records of representatives of a number of organizations, including the CPAC, being received or praised by Chinese officials.  "What is very important [for China] is to have certain organizations that become agents of influence of their own within the community, to be capable to identify first the dissidents, and be capable after that to lobby very much the local government of any country," he said.
Qu also worked on the election campaigns of McCallum and former Ontario Liberal MPP Michael Chan.
The Epoch Times contacted Qu for comment but no response was received by press time.
With reporting by Limin Zhou in Ottawa. With files from The Canadian Press