Sen. John McCain (R-Ariz.), who died Aug. 25 after fighting an aggressive form of brain cancer, will lie in state in the Arizona capitol as well as the U.S. Capitol Rotunda in Washington.
Arizona Governor Doug Ducey announced on Aug. 26 that McCain will lie in state in the Arizona State Capitol in Phoenix on Aug. 29, which would have been McCain's 82nd birthday.
"John McCain is Arizona, and we will honor his life every way we can," Ducey wrote in a tweet. He also said he ordered flags to be flown at half-staff in McCain's memory.
McCain then will lie in state at the Capitol Rotunda, Senate Majority Leader Mitch McConnell announced in a statement. He didn't specify a date, saying only that "additional information on the ceremony will be provided soon."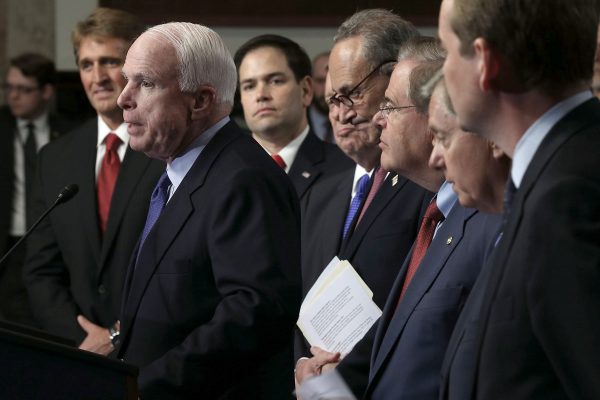 The McCain family will announce the details of memorials or funeral services, he said.
McCain will be laid to rest at the U.S. Naval Academy Cemetery in Annapolis, Maryland.
His family announced Aug. 24 that he would forgo further treatment for glioblastoma, with which he was diagnosed last July. The next day, they announced his death. His wife and other family members were with him when he died.
McCain had been a U.S. senator serving Arizona since 1986, and before that, a member of the House of Representatives from 1982 to 1985.
McCain, the son and grandson of Navy admirals, started his career in the military by attending the U.S. Naval Academy, where he graduated in 1958. That launched his 22-year career as an aviator, including his service during the Vietnam War, during which he endured more than five years of torture as a prisoner of war.
On Oct. 26, 1967, McCain was on his 23rd bombing mission over North Vietnam when a missile hit his plane and he was forced to eject. He landed in a lake and broke his arms and right leg in the fall, but was denied medical treatment at the infamous Hoa Lo prison, also known as the "Hanoi Hilton."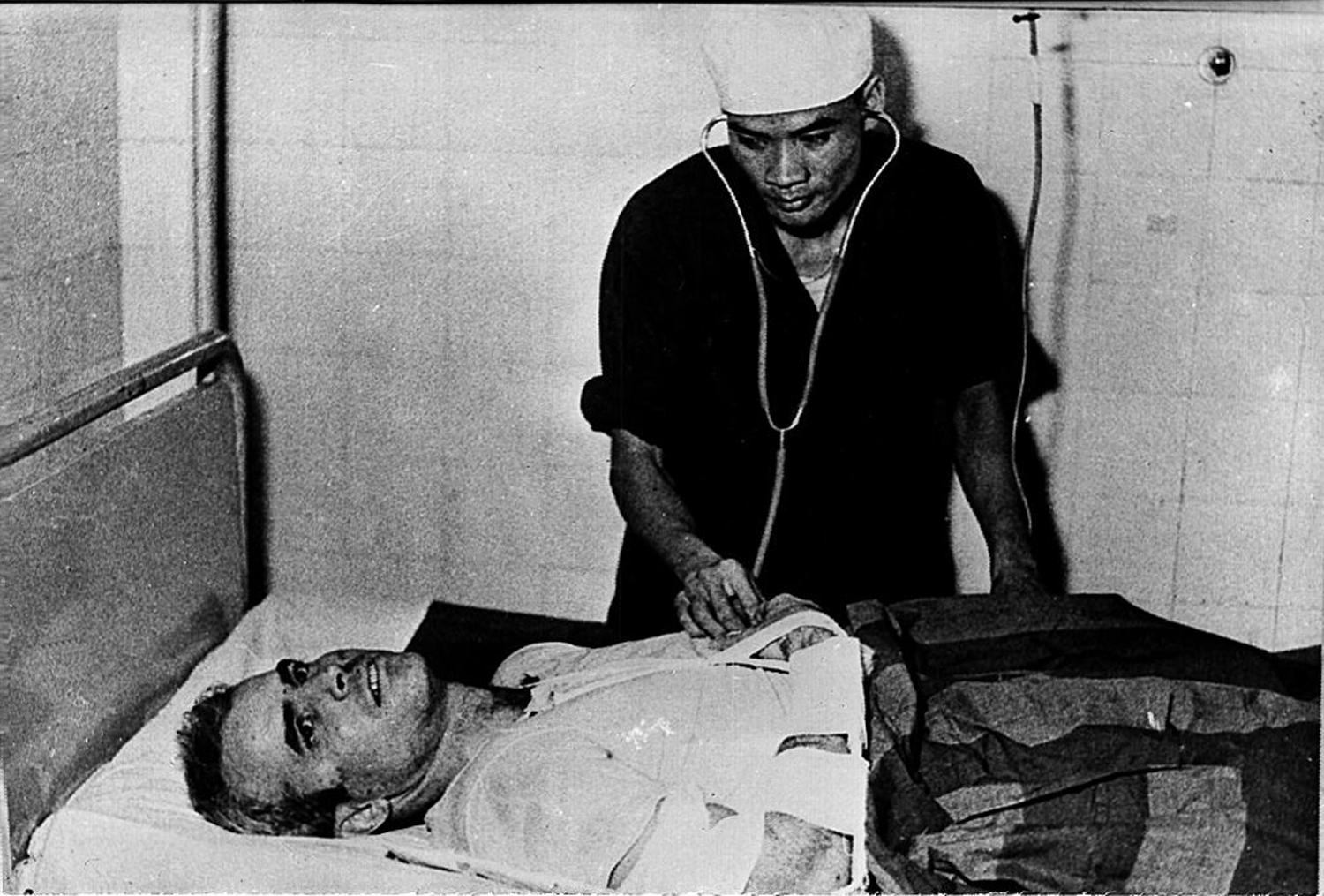 Shortly after he was admitted, his captors offered him release, likely because of his fame of his father, a Navy admiral, but McCain turned it down, saying that prisoners who were taken before him should be let go first.
He paid for that decision. He spent two years being tortured and in solitary confinement at the prison. During this time, he was "aided by his faith and the friendships of his fellow POWs," his personal website says.
At his lowest, while contemplating suicide, he signed a "confession" saying that he was a "black criminal and I have performed deeds of an air pirate."
"They wanted a statement saying that I was sorry for the crimes that I had committed against the North Vietnamese people and that I was grateful for the treatment that I had received from them. This was the paradox—so many guys were so mistreated to get them to say they were grateful. But this is the Communist way," he wrote in a first-person account.
This weighed heavily on him, but he said he didn't feel he had a choice.
"I had learned what we all learned over there: Every man has his breaking point," he wrote. "I had reached mine."
After the signing of the Paris Peace Accords, McCain was released in 1973. But the marks of the war remained. He returned home on crutches, and never regained full mobility in his arms and leg.
After five and a half years in captivity, he returned home to Florida, where he was reunited with his wife, Carol Shepp, and their three children, two of whom were from her previous marriage.
He retired from the Navy in 1981 with naval honors that included the Silver Star, three Bronze Stars, two Legions of Merit, two Purple Hearts, and the Distinguished Flying Cross.
McCain and Shepp divorced in 1981, the same year he left the Navy, and a month later, he married Cindy Hensley, the daughter of a wealthy beer distributor in Arizona.
"It was very, very difficult," his stepson Andy, who, like his siblings, didn't attend the wedding, told The New York Times.
McCain had three children with Cindy, probably the most well-known of whom is Meghan McCain, who has helped her father on his campaigns and now stars on ABC's daytime talk show "The View." 
A year after his second marriage, McCain was elected to the U.S. House, a role he served in for four years before being elected to the Senate.
He made two unsuccessful runs for president, once against George W. Bush in 2000 and again in 2008 against Barack Obama.
McCain cast his last vote as senator in December before his illness forced him back home to Arizona and out of the public eye. Before leaving, he famously blocked a Republican bid to repeal the Affordable Care Act, known widely as Obamacare. Despite campaigning on the promise to repeal it, he said he couldn't support a bill that hadn't gone through the proper legislative process.
"I've stated time and time again that one of the major failures of Obamacare was that it was rammed through Congress by Democrats on a strict party-line basis without a single Republican vote," McCain said in a statement after his vote. "We must now return to the correct way of legislating and send the bill back to committee."
This stubbornness marked both his time in politics and in war. A former director of the Hoa Lo prison recalled verbally sparring with McCain, who eventually earned his admiration.
"It was his stubbornness, his strong stance that I loved when arguing with him," retired colonel Tran Trong Duyet told AFP.
Despite being from the same party, he has had an oppositional relationship with President Donald Trump, who is not expected to attend his funeral.
"My deepest sympathies and respect go out to the family of Senator John McCain. Our hearts and prayers are with you!" Trump wrote in a tweet.