TORONTO—Recreational marijuana has been in legal in Canada since October 2018, but municipalities across the country are still unclear about their authority over consumption of the drug. There are a lot of legal grey areas and uncertainties as to how much control individual municipalities have.
Markham was one of the first cities in the Greater Toronto Area to opt out of having cannabis retail stores and also restricted consumption of the drug to private property. The city is now looking into how far it can go to restrict marijuana consumption.
"We may not, at the end of the day, have the legal authority—we're still getting a report on that—to restrict, so that we can say you can't smoke it in your backyard or within a certain distance from your neighbour," Markham Mayor Frank Scarpitti said in an interview with NTD Television.
Currently, cannabis can legally be smoked essentially wherever tobacco can be smoked. According to the Ontario government website, this includes private residences, certain outdoor public places, designated rooms in hotels, and controlled areas in long-term care homes.
"If someone is sitting on their back porch or on their back deck and they're smoking on their own property and the smoke goes into the park beside them or the trailway beside them, there's not much you can do because people can smoke on their private property, not only in their house but on their lots somewhere," Richmond Hill Mayor David Barrow told NTD Television.
"There's always an issue there, so our bylaw people are going to have a struggle on determining which is actually the offence."
Since cannabis consumption is no longer an offence, Barrow said the police will not get involved unless under certain circumstances, such as driving while high. Issues like complaints about smoke drifting into a nearby schoolyard or playground will be dealt with by bylaw officers, he said.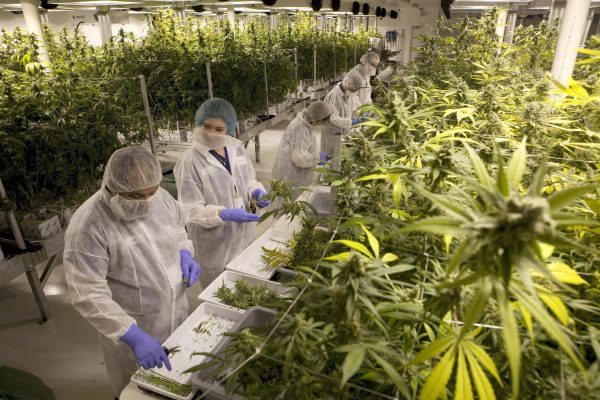 However, it is not entirely clear how much authority bylaw officers will have. The rules around homegrown plants is one potential problem Barrow foresees. Ontario residents are allowed to grow up to four plants per residence (not per person), and he is concerned about how that will be regulated and controlled.
"Will they sell it? How do you stop all of these things? How do you enforce things when we're not really sure what we're going to be looking at enforcing?" he said.
The Ontario government allows communities to place additional restrictions on cannabis through municipal bylaws, and communities have asked the provincial government to clarify further what they can and cannot restrict.
"We didn't want to pass a bylaw that would be challenged in the courts and then get knocked down," Scarpatti said. "We want to do something that is going to be on a very strong footing legally, so we're not wasting money and time fighting something we know is going to lose. So that's why we asked for the additional report."
Some local governments are also concerned about retail cannabis stores coming to their municipalities, as they have no control over where such a store can be located.
"There were concerns that these stores would actually open up in some of the local shopping centres, the neighbourhood shopping centres, where families go to pick up milk and their drycleaning and could be very close to their homes," Scarpatti said.
"Could you go get your groceries and right next door would be a retail shop for cannabis?"
External signage, external marketing, and the exposure of those retail shops next to places where constituents might take their families were also concerns expressed by Markham residents, especially by parents, Scarpatti noted.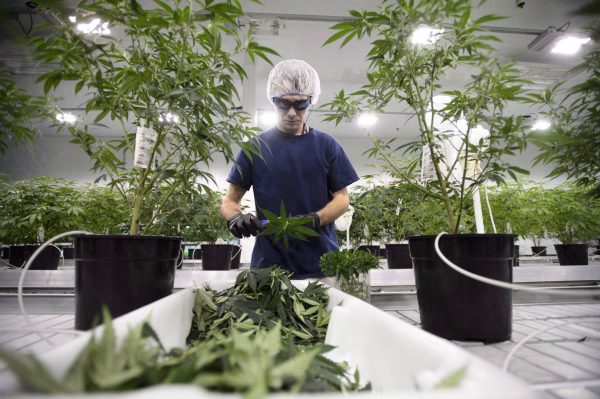 Markham is one of 77 municipalities in Ontario that have opted out of having a retail cannabis store, while 337 opted in. The Ontario government gave municipalities until Jan. 22 to decide whether they wanted to have the stores. For any community that opted out, they can choose to opt in in the future, but cannot reverse that decision.
Municipalities that opted in have no direct control over where a store can be located. Current legislation explicitly prohibits municipalities from targeting marijuana businesses through zoning bylaws, although under the Municipal Act they can limit strip clubs and payday loan stores.
"I'm disappointed because it takes power out of our hands to work with communities on the most appropriate locations," Ottawa city councillor Riley Brockington told the Ottawa Citizen.
"We won't be unreasonable, but I don't want [cannabis stores] embedded in residential communities or close to schools or community centres. I want them spread out. You don't have four or five LCBOs on the same block."
Ontario is allowing 25 private retail cannabis stores to open on April 1. More licences will be issued when the Ontario government has determined that the federal government has provided for enough reliable supply.