The mayor of Los Angeles urged people to wear masks when leaving their homes as federal officials continued discussing issuing a similar recommendation for all Americans.
Current federal guidance only advises sick people and healthcare workers to wear masks, despite what some experts say is a strong body of evidence supporting the use of masks in all public situations to prevent the spread of the CCP (Chinese Communist Party) virus, commonly known as the novel coronavirus.
"Some of the places with slower rates of spread, from the Czech Republic and Taiwan to South Korea, are reminders that tackling the coronavirus depends on not spreading respiratory droplets," Eric Garcetti, the Los Angeles mayor, said at a press conference on Wednesday.
"We are now recommending that Angelinos wear homemade face coverings when in public and when interacting with others."
Israel joined other countries in recommending or requiring the use of masks in public, along with a number of European and Asian countries.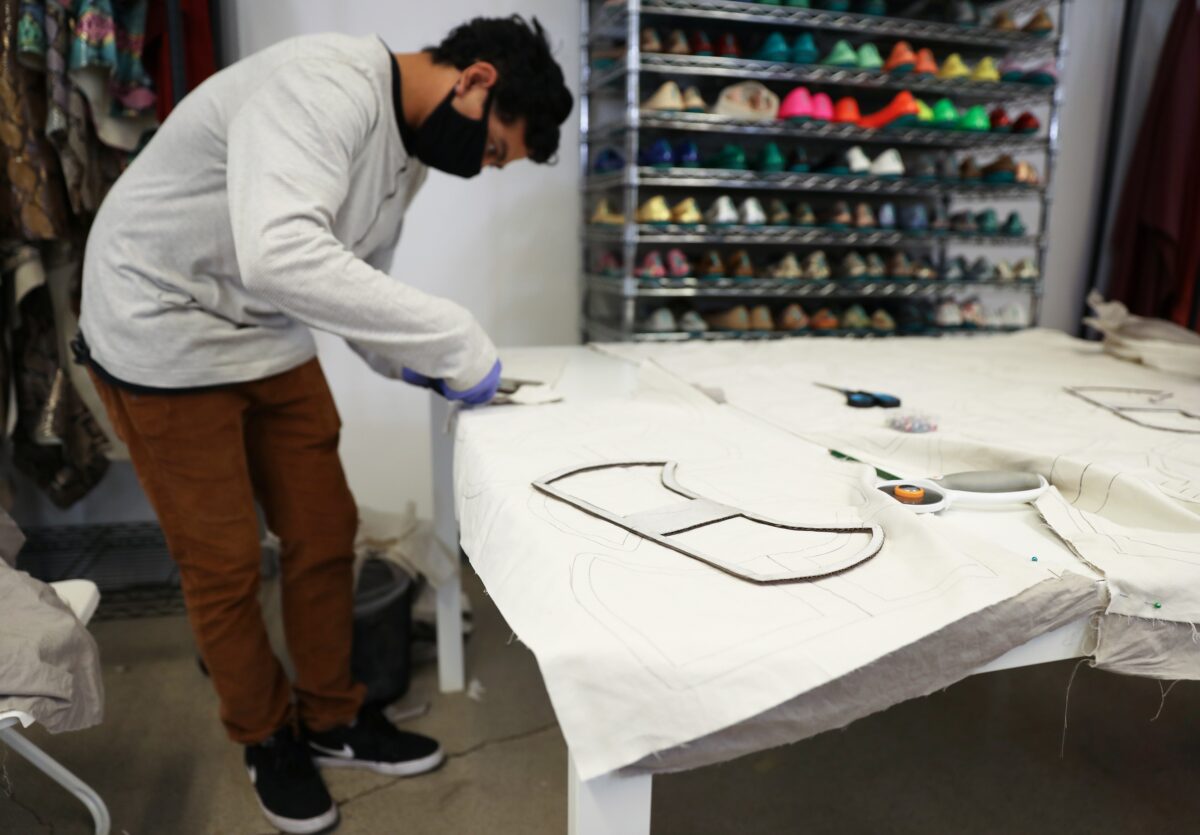 Frontline workers like doctors, nurses, and medical technicians should get medical-grade masks like N95s they need to perform their duties, Garcetti said. But other people should still cover their face when leaving home.
"We must protect folks that we come into contact, like our grocery workers, our delivery workers, and other non-medical essential workers when we interact with them," he said.
A top federal health official said this week that as many as one in four CCP virus patients never show symptoms while people without symptoms can pass on the virus, bolstering calls for people to wear masks whenever they go out.
One group compiled 41 papers they say show masks would be useful in slowing the spread of the CCP virus, including multiple studies showing that even homemade masks can reduce exposure to respiratory infections. A study published last month compared mask recommendations among different countries for healthcare workers and the public.
"Face masks are widely used by medical workers as part of droplet precautions when caring for patients with respiratory infections. It would be reasonable to suggest vulnerable individuals avoid crowded areas and use surgical face masks rationally when exposed to high-risk areas," the researchers wrote.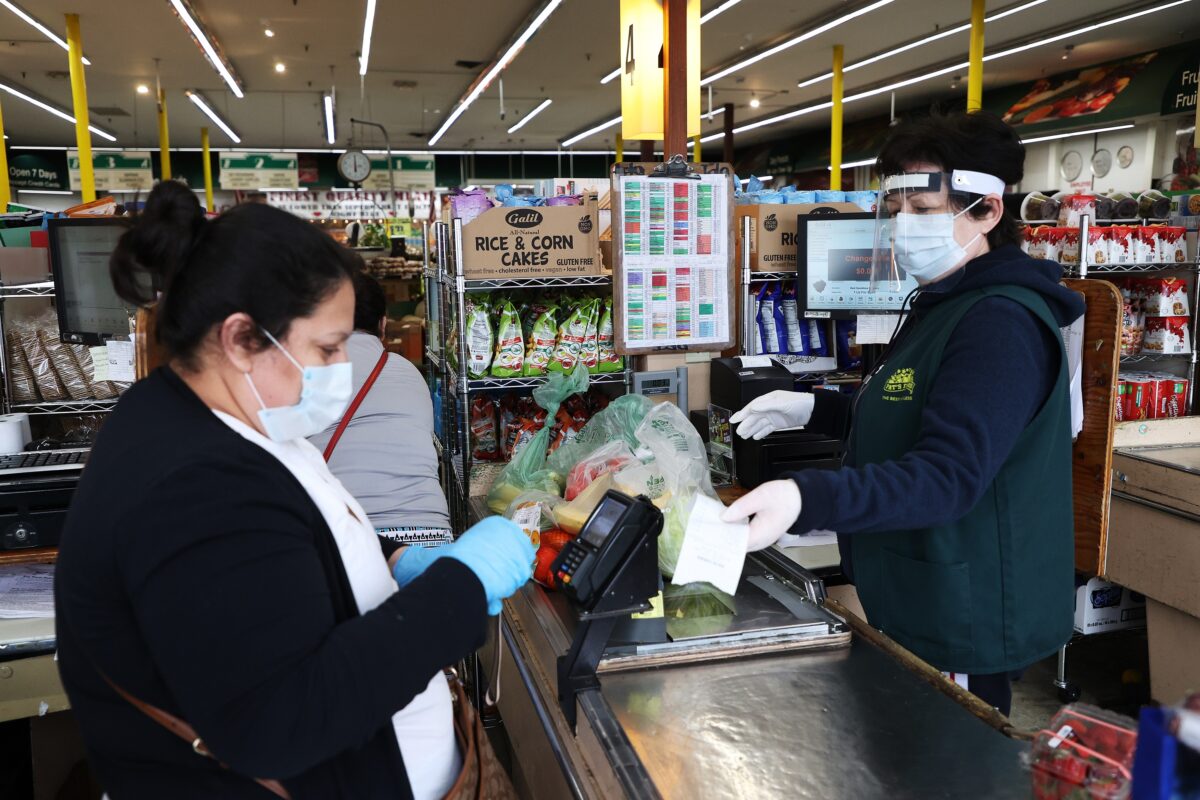 Garcetti's recommendation is based on guidance from California Gov. Gavin Newsom and Los Angeles County Health Director Barbara Ferrer.
"We need to assume that even if we are feeling fine, we can be infected and can infect others," Ferrer said at a briefing, the Los Angeles Daily News reported.
Research shows that even a bandana covering the mouth can slow droplet spread, Garcetti said.
The CCP virus is believed to spread mainly from person-to-person between people who are in close contact with one another (within about 6 feet) through respiratory droplets produced when an infected person coughs or sneezes.
"These droplets can land in the mouths or noses of people who are nearby or possibly be inhaled into the lungs," the Centers for Disease Control and Prevention (CDC) states on its website.
While federal officials still haven't recommended all people wear masks, others have.
"We are all doing what we can by staying home but a lot of people are still having to to go out to run a few errands or go out and provide health care. When you do, wear a mask, cover up," Hawaii's Lieutenant Gov. Josh Green, a physician, told Hawaiians this week.
Newsom and other California officials admitted at a briefing on Wednesday that masks may have some benefits but did not recommend all state residents wear them. It was a change in tone after officials had previously discouraged the general public from donning masks.
Dr. Jeff Duchin, health officer for Public Health—Seattle & King County, said in an advisory issued Wednesday that medical masks should be reserved for medical workers but "for the general public, homemade fabric masks, especially if well-made and fit, may provide some benefit."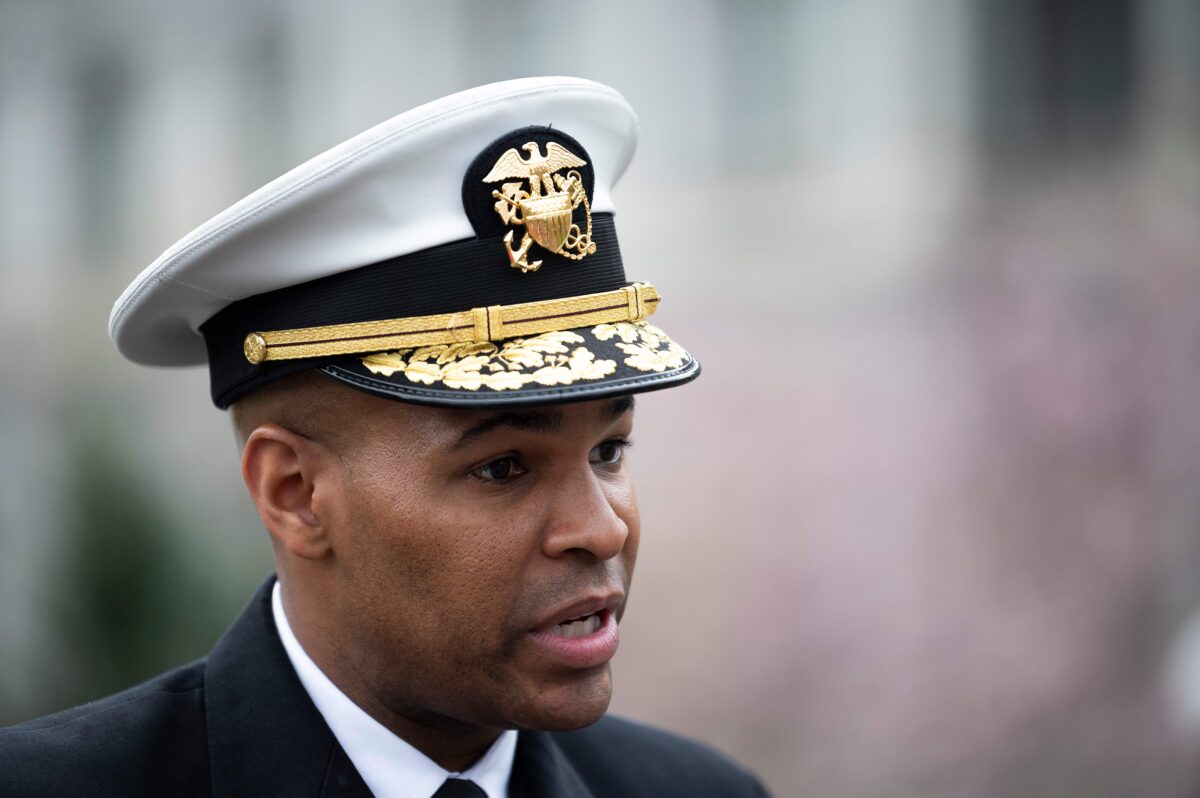 Surgeon General Jerome Adams, among the federal officials who claimed last month that masks weren't "effective" in preventing people from getting COVID-19, the disease the CCP virus causes, said on Wednesday that he asked the CDC to look into whether a federal recommendation to wear the masks should be issued.
His exhortation in February for people to "STOP BUYING MASKS!" was based on the "best available evidence at the time," Adams said during an appearance on NBC's "Today" show.
"We now know there is a significant amount of asymptomatic spread," he said.
Officials have struggled to explain why healthcare workers have been told to wear masks throughout the pandemic but others have not.
President Donald Trump told reporters on Tuesday that people can use scarves to cover their mouths when going out but cautioned, like many, against using N95 and other medical grade masks because of looming shortages for healthcare workers.
Los Angeles launched a website that includes descriptions of how to produce non-medical masks as it encouraged companies and groups to make five million of them for workers in essential sectors outside frontline workers, including non-medical staff in hospitals and medical patients.
A six-page document from Kaiser Permanente attached to the site says to use a piece of fabric 15.5 inches long and 7.5 inches wide. It also shows pictures of finished masks.