Mayor Lee's Office Accused of Giving Money to Political Friends
October 27, 2011 4:04 am Last Updated: October 1, 2015 3:15 pm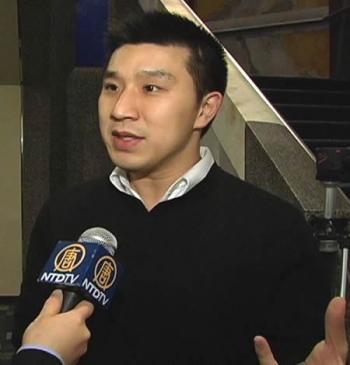 SAN FRANCISCO—A politically connected non-profit in Chinatown is getting money thrown its way from the Mayor's Office, but has little to show for it and even less accountability, according to new accusations launched by mayoral candidate Leland Yee.
As well as showing a few choice examples of what he regards as "waste and abuse" of public money, Yee said in a press release that the mayor's office also won't reveal correspondence with the non-profit.
The Chinatown Community Development Center (CCDC) receives millions of dollars in city money each year. It also maintains close ties with Chinatown boss Rose Pak, according to Yee spokesperson Adam Keigwin.
CCDC has also been connected to recent allegations of voter fraud in Chinatown, where absentee ballots are taken from elderly Chinese residents in CCDC housing units, filled out by political activists with Ed Lee as number one, and sent in, according to anecdotes.
Yee's campaign got 1,200 documents by its request from the mayor's office, but none of them related to correspondence between the city and Pak, or the city and CCDC.
The Epoch Times, which independently of Yee's campaign asked for the same information last month, is still attempting to gain those documents.
"How you can have all these meetings and yet there's no correspondence that goes along with it? It doesn't make sense," said Keigwin.
Instances of how CCDC used taxpayer funds in apparently questionable ways include payments of $750 an hour to attend project meetings, $578 per visitor that came in the door for outreach, and a payment of $25,000 to host a single community meeting, Yee said.
The CCDC says on its website that it "did a lot more work than just hold one community meeting." Though it did not itemize specifically what it spent the money on.
Neither CCDC nor Lee's office had returned calls by the time of publication.
Keigwin pointed out that a former worker at CCDC, Malcolm Yeung, now works directly for the mayor, and that Sally Leung, Lee's personal secretary, is the husband of the editor of Sing Tao, a newspaper that consistently covers Lee and his projects in a highly favorable manner.
Rose Pak, a string-puller in Chinatown, was also a target of Yee's broadside.
"It's widely accepted that Rose Pak controls various non-profits in the community, and CCDC is one, and we'd like to know how much she's making and how much public money is there," Keigwin said in a telephone interview.
He suggested that Pak may be getting kickbacks from the CCDC, though he was unable to produce evidence to support that claim.
Pak has helped CCDC score lucrative city contracts, though, according to other allegations made this week.
A complaint lodged with the Ethics Commission on Tuesday by a loose coalition of prominent citizens, including former president of the Board of Supervisors Aaron Peskin, retired Supreme Court Judge Quinten Kopp and others, alleges that Rose Pak has been instrumental in having the Central Subway project rammed through.
Critics have called the Central Subway a boondoggle whose primary function is to benefit a small group of political allies, to the detriment of the San Francisco transportation system and at huge cost to local and national taxpayers.
Several of the main players with city jobs at the time the project was being designed have been named and their alleged conspiracy described in the Ethics complaint.
CCDC was paid around $1.3 million from 2009-2011 to conduct outreach for the Central Subway project, almost exclusively in Chinatown. There are also allegations of gross overpayments and double payments for work they have done in the name of the project.
Rose Pak is a vocal supporter of the project, and Ed Lee supports it, too.
Click HERE to access our special section on the San Francisco mayoral race: ept.ms/sfmayorelect
The Epoch Times publishes in 35 countries and in 21 languages. Subscribe to our e-newsletter.