New York City Mayor Bill de Blasio said on Twitter that utility company Con Edison has temporarily taken 30,000 customers off the power grid to "prevent a bigger outage."
The power outage has left New Yorkers, including the elderly in nursing homes and care facilities, without air conditioning in temperatures well above 90 degrees Fahrenheit as heat lingered from the sweltering heatwave over the weekend.
Here's where we stand: Con Ed is taking 30K customers in Brooklyn, including Carnarsie, Mill Basin and Flatbush, temporarily off power so it can make repairs and prevent a bigger outage.

— Mayor Bill de Blasio (@NYCMayor) July 22, 2019
.@NYCEmergencyMgt is setting up a command post in the affected area and has personnel at each of the nursing homes and adult care facilities so we can respond quickly to meet any needs.

— Mayor Bill de Blasio (@NYCMayor) July 22, 2019
De Blasio said on Twitter that Con Edison was working to make repairs to the system in parts that were "under severe strain" and where "some equipment has failed." He added that emergency personnel and cooling buses had been deployed to nursing homes to assist with care.
Parts of Brooklyn began losing power just after 5 p.m. local time as the heat index reached a blistering 102, according to the National Weather Service. De Blasio then tweeted at 6 p.m. that power outages had expanded from around 5,000 customers to 10,000, mainly in the Brooklyn and Queens boroughs.
By 10 p.m., Con Edison said that more than 30,000 customers were without power in Brooklyn, and around 13,000 were without power in Queens.
According to de Blasio, the utility company is expected to start bringing customers back online 500 at a time from around midnight.
"That's going to be a slow process so they don't overload the system," he tweeted.
That's going to be a slow process so they don't overload the system. We'll update on progress as we get more info.

— Mayor Bill de Blasio (@NYCMayor) July 22, 2019
New York Gov. Andrew Cuomo said that 200 troopers, 100 generators, and 50 light towers had been deployed to Brooklyn to assist with the efforts to restore power, CBS reported. Personnel and command vehicles from the State Office of Emergency Management had also been sent to assist, he added.
.@nycemergencymgt is on scene in Mill Basin, BK w/ #CERT to help keep people safe during tonight's #poweroutage pic.twitter.com/EUOEfktPgT

— Commissioner Deanne Criswell (@NYCEMCommish) July 22, 2019
"We have been through this situation with Con Ed time and again, and they should have been better prepared — period," he said, according to Pix 11. "This was not a natural disaster; there is no excuse for what has happened in Brooklyn."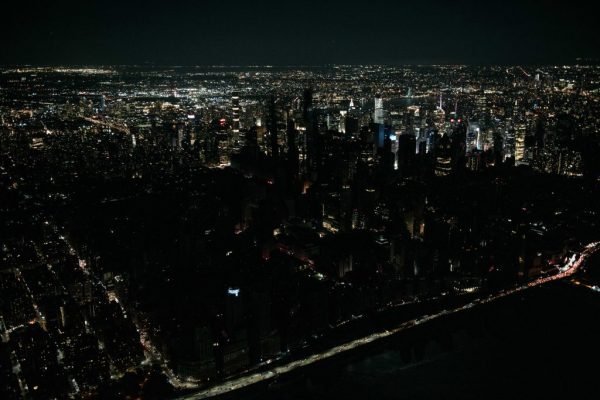 Cuomo has also asked for the Department of Public Service to investigate the power outage on top of existing efforts to investigate the widespread power outages on the upper west side of Manhattan last weekend, when some 73,000 customers lost power for several hours.