LONDON—A British academic who was jailed for life in the United Arab Emirates on charges of spying has been pardoned by the president and released.
Matthew Hedges, a 31-year-old doctoral student from Durham University, was pardoned by President Khalifa bin Zayed Al Nahyan on Nov. 25 as part of mass clemency for more than 700 prisoners to mark the country's National Day.
According to a statement quoted by state news agency WAM, Hedges will be allowed to leave the country "once formalities are completed."
Jeremy Hunt, Britain's foreign minister, said the pardon was "fantastic news," and although the UK government did not agree with the charges brought against Hedges he was "grateful to the UAE govt for resolving [the] issue speedily."
Hunt had lobbied intensely for Hedges's release and after his sentence was handed down on Nov. 21, said there would be "serious diplomatic consequences."
However, on Monday, Nov. 26, the UAE released a video of Hedges apparently confessing to being an MI6 agent.
According to reporters at a press conference, Hedges said in the video that he used his doctoral student status as cover to approach sources. He reportedly said he was researching the UAE's military systems and held the rank of captain, a position that doesn't exist within MI6. The clips have not been shared for broadcast by the UAE.
His family and university have maintained that Hedges is a talented researcher who fell foul of the UAE's justice system.
The UAE cast him as a British spy who was convicted of espionage offenses.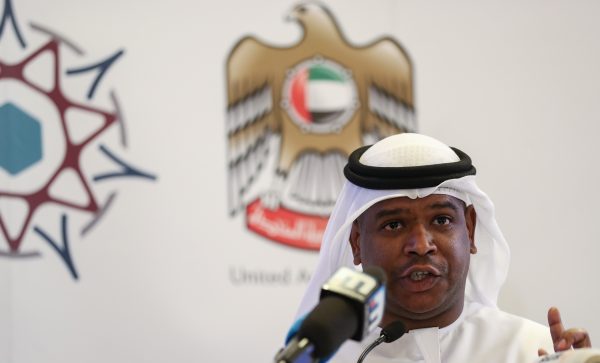 'Part-Time PhD Researcher, Part-Time Businessman'
At the press conference, Jaber al-Lamki, spokesman for the UAE, claimed that Hedges "sought information on the ruling families and their networks" and was attempting "to gather classified information on the UAE military and political role in Yemen."
"In fact, Mr. Hedges took advantage of the openness granted academic researchers in this country. We are a country that hosts branches of some of the world's finest academic institutes and we pride ourselves in our contribution to scientific advancement and academic pursuits," al-Lamki said.
He said that Hedges had used two identities while in the UAE: A doctoral researcher and a businessman.
"He was a part-time PhD researcher, a part-time businessman, but he was a 100 percent full-time secret service operative," he said.
However, the UAE also said in a statement that a "gracious clemency was granted on Sunday in response to a letter from the Hedges family bearing in mind the historic relationship between the UAE and the UK," according to the Guardian.
Hedges's wife Daniela Tejada, who has campaigned for his release, tweeted, "The presidential pardon for Matt is the best news we could've received. Thank you friends, family, media, academics, and the wider public for your undivided support—I've been brought back to life."
Tejada was in the UAE but flew back to the UK immediately after Hedges was originally convicted on Nov. 20 to appeal directly to the British government.
Speaking to BBC Radio 4 Tejada said, "It's taken me by surprise and I'm just so happy and so relieved and really incredulous that it is all happening finally.
"It's been an absolutely nightmarish seven months already and I can't wait to have him back."
She rejected the claim that her husband could be an MI6 agent, saying, "In my heart I know that he isn't."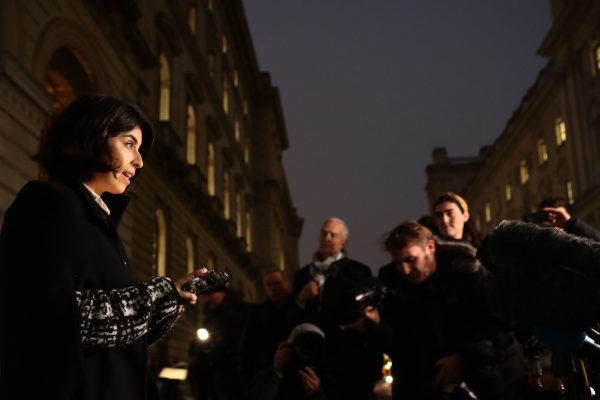 A doctoral student at Durham University, Hedges had been held in the UAE since May 5, after being arrested at Dubai International Airport following a two-week research visit. According to the university's website, his department researches civil-military relations, political economy, and tribalism.
Hedges said he was in the UAE to research the effect of the Arab Spring pro-democracy uprisings on the country's foreign policy.
He was convicted solely using evidence gathered from his research notes, according to his family.
Hedges was forced to sign a confession in Arabic that he didn't understand, his family said, and his health deteriorated while in detention.
Amnesty International's UK Director Kate Allen said in a statement: "This is a huge relief and goes some way to righting a wrong after Matthew's grossly unfair trial. Now Matthew needs to be speedily released and allowed to return to the UK.
"Matthew should never have been jailed after such an unfair process, and he should never have been held in the miserable conditions of solitary confinement. A pardon doesn't make up for this injustice."