A Department of Children and Families worker picked up the wrong child from a KinderCare in Massachusetts, leaving the mother of the child furious.
The situation took place on Dec. 7 in West Bridgewater.
The department worker was supposed to pick up one child but that child had the same name as another child and the worker mistakenly left with the wrong one.
After about an hour, the mistake was rectified, but the girl's mother was irate.
"How does this even happen?" Tiffany McCullough, the child's mother, told Boston 25. "I lost my mind. I was like, 'Where is my child?' Like, are you kidding me?"
A family friend was supposed to pick up her 5-year-old daughter Aria on Friday but when the friend got to KinderCare, workers informed her Aria had left with the department worker.
"I'm getting a call saying, 'Don't freak out, but your daughter was mistaken for another Aria,'" McCullough said.
Family members said the situation took its toll even though it was only for an hour.
"I said, 'What did you do?' [Aria] said, 'They took me and gave me toys to play with,'" Aria's grandmother Lana Leonard said. "I said, 'Were you scared? You didn't know this lady.' She said, 'Yeah, Nana. I was very scared.'"
The Department of Children and Families said they received a report and launched an investigation. It wasn't clear if the worker would face any repercussions for what happened.
KinderCare said the situation was a "misunderstanding" and that as soon as the staff realized the mistake, it called the child's mother and the department and the worker returned the child to the day care.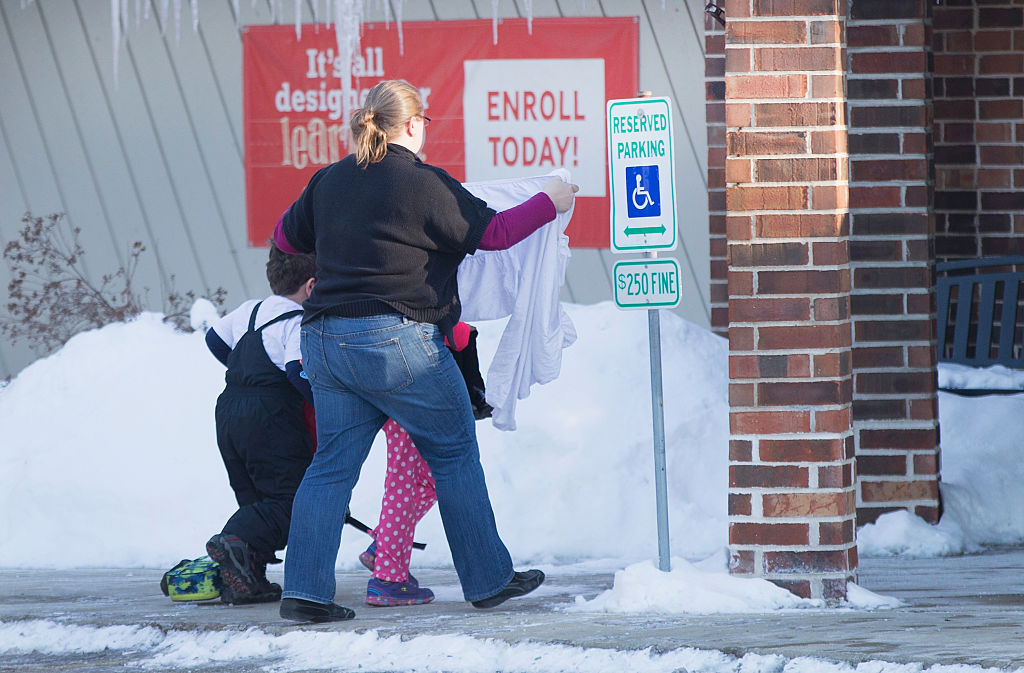 KinderCare Worker Fired
Last month, a KinderCare worker was fired after allegedly abusing a child in Missouri.
Another child care worker at the day care said the fired teacher's behavior worried her since she started about four weeks before the firing.
"She was just very aggressive as far as yelling, picking up the children by arms. You're not supposed to. You're supposed to put your arms around them like mid-waist," Kristina Mayfield told WDAF.
Mayfield found a little boy in tears and took him to the hallway to try to calm him down.
"We walked up and down the hall and I said, 'Are you just having a rough day?' And he was like, 'No. The teacher slapped me on my stomach.' And I said, 'Let me see.' And so he showed me and he had a huge handprint on his stomach," Mayfield said.
She spoke with another worker and they reported the alleged abuse to a supervisor. "When we went, she laughed and that was kind of it," Mayfield said.
Mayfield said she thinks she was fired about a week after starting for speaking up. About three weeks later, the teacher who was allegedly abusing children was fired. "The teacher involved in this matter no longer works for KinderCare," the company said in a statement.