At least one person is dead and 12 others were hospitalized after a suspected mass Fentanyl overdose, said police in Chico, California.
Chico Police Chief Michael O'Brien got a 911 call from inside the home in the 1100 block of Santana Court at around 9 a.m. on Jan. 12.
"Upon arrival, Chico police officers found multiple individuals in what appeared to be life-threatening overdose conditions," he told Fox News.
Police say they found more than a dozen suspected overdose victims in a Chico, California, home Saturday.

由 Fox News 发布于 2019年1月12日周六
The victims were between the ages of 19 and at least 30, he said. One male adult died and 12 others were taken to a nearby hospital for treatment.
Four of those people admitted to the hospital were listed in critical condition, O'Brien said, adding there is "potential for additional fatalities," Fox reported.
He said the cause of death for the male victim is likely a drug overdose, but he added that it is too early in the investigation.
One person was declared dead at the house. Two cops got sick from exposure.
"Every indication—talking to medical staff, talking to doctors—everything is consistent with a fentanyl or similar-type overdose," O'Brien told the Sacramento Bee. "That will be confirmed in the coming days with some more sophisticated testing."
Officers administered CPR and six doses of Naloxone, an opioid-reversal drug, when they arrived on the scene.
The victims, O'Brien said, "generally" all "knew each other," according to the Bee.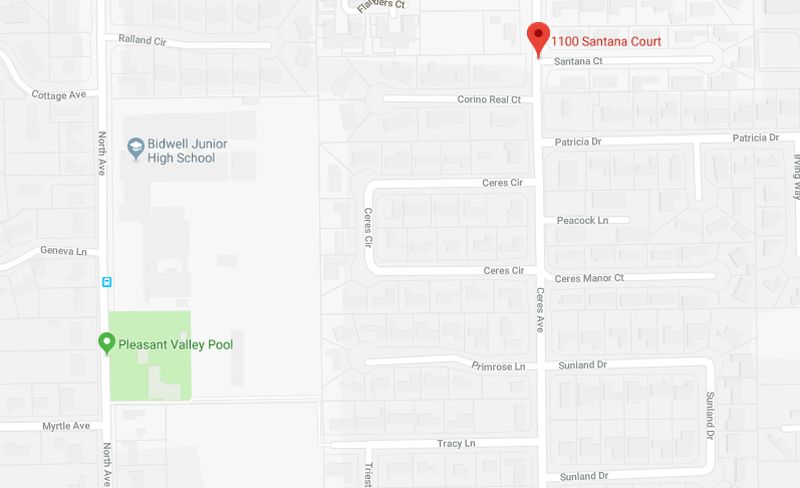 Two officers at the scene also complained about being possibly exposed to the drug while inside the home. They were also treated at the hospital, the chief said, adding they were released and are in good condition.
"We had four fire engines; all of the Butte EMS were on scene as well. It was a large mass casualty incident for us," Chico Fire Department Chief Steve Standridge told the Mercury News.
The drugs are "extraordinarily dangerous," O'Brien noted, saying that even small amounts can be life-threatening, according to the Bee.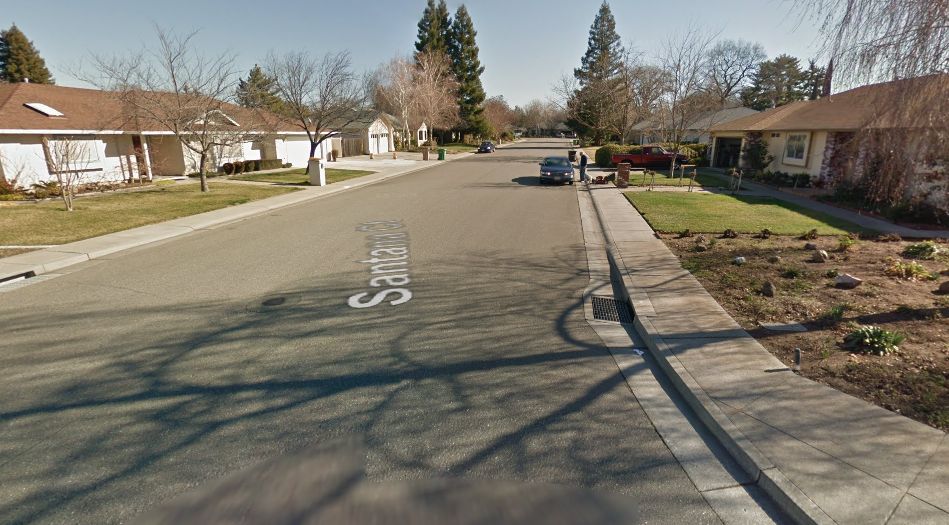 Meanwhile, it's not clear where the Fentanyl originated and if there are more batches being sold around Chico, O'Brien said.
The home has been deemed a hazardous materials site, and the Butte Interagency Narcotics Task Force were deployed to the scene, according to officials.
"We do respond to many, many overdoses," O'Brien said. "And particularly with the opioid crisis that is occurring everywhere in this country to include Chico, California, we wanted to have in the hands of those officers who are often times first on scene the ability to administer a life-saving drug."
O'Brien said that many of the overdoses in Chico involve heroin, but not Fentanyl, adding that it's worrying to see the powerful drug in the city.
"We were waiting, and have been waiting unfortunately, for this to happen in the sense that we knew fentanyl had been moving west," O'Brien told the Bee, saying that Fentanyl hasn't been a major problem in Chicago.
"That is changing, unfortunately," He said, "and now we've had this mass casualty incident … likely to have been caused by fentanyl."
"That should concern us all," he said.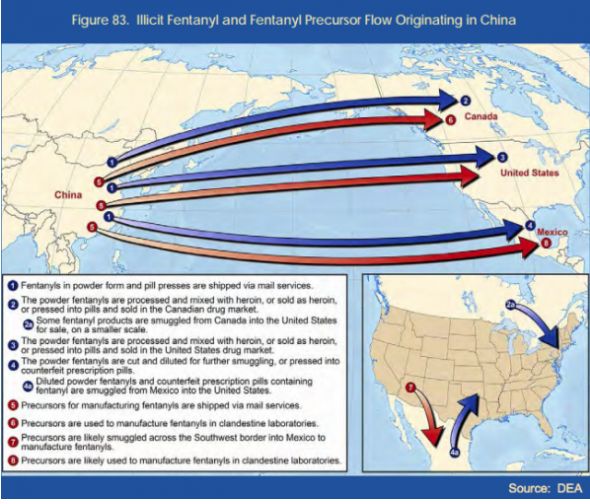 Fentanyl Overdoses
In August, President Donald Trump urged the Senate to pass a measure to stop synthetic opioid drugs such as fentanyl from being transported into the United States via the U.S. Postal Service system.
"It is outrageous that Poisonous Synthetic Heroin Fentanyl comes pouring into the U.S. Postal System from China," he wrote on Aug. 20.
The shipment of fentanyl from China to the U.S. is "almost a form of warfare," Trump said in August.
"In China, you have some pretty big companies sending that garbage and killing our people," Trump added.
More than 71,500 Americans have died of a drug overdose in 2017, according to data released the U.S. Centers for Disease Control and Prevention.
The majority—or least 68 percent—of those deaths could be attributed to opioids such as fentanyl.
Fentanyl was originally developed as a painkiller and anesthetic, but it's 50 to 100 times more potent than heroin.
"[Chinese drug makers] have been using the internet to sell fentanyl and fentanyl analogues to drug traffickers and individual customers in the United States," said Deputy Attorney General Rod Rosenstein in a statement on Oct. 17, 2017.
Chico is a city located in Northern California.