Many well-documented tragedies have helped shape our lives today, as the horror stories from World War I and II are retold during certain events like Armistice Day [Remembrance Day] and ANZAC Day.
In February this year, a previously undocumented mass grave was discovered during construction work for a luxury residential building and shopping mall in the city of Brest, in Belarus. According to a Euro news report, human remains were found in two 20-meter-long pits up to 4 meters deep in places.
The magnitude of the killing and mass burial in the heart of Brest City was surprising.

Knowledge of a grave site was known as early as 1999. "There was even an article about this mass grave in the Breast local newspaper in 1999," Regina Simonenko, head of Holocaust Museum in Brest, told ABC News. "The only surprise is a huge number of remains that was unearthed."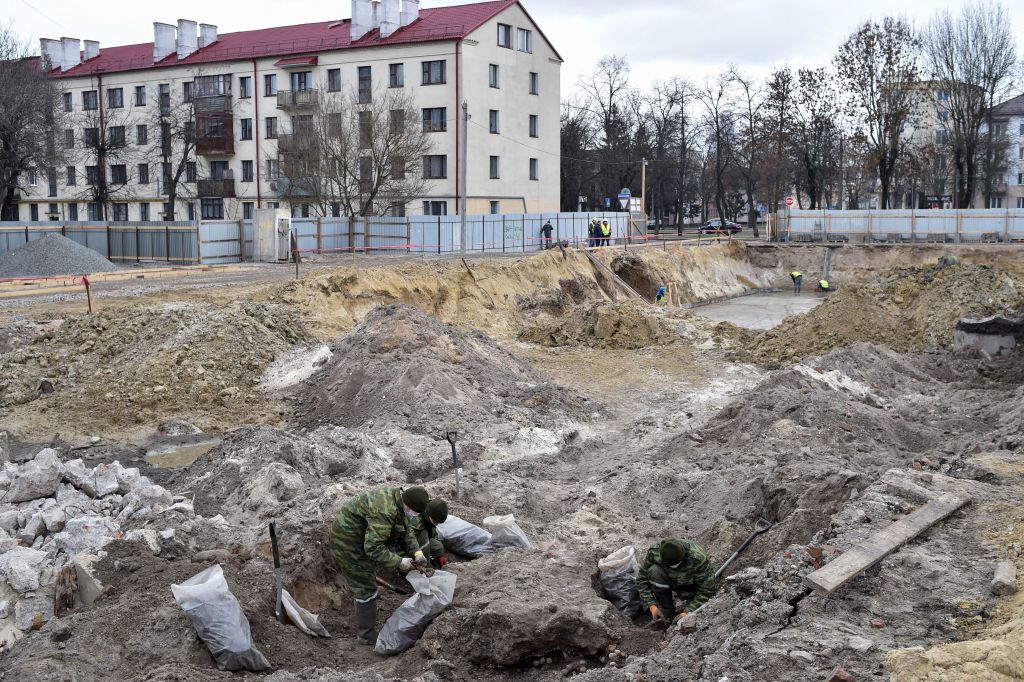 Belarus was home to a large, vibrant Jewish community before World War II, and the discovery of remains of at least 1,214 people shocked many who are still scarred by memories of the Holocaust. Belarus Holocaust Memorials Project said online that by the end of the Nazi occupation in 1944, only 19 Jews remained out of a pre-war community of around 26,000.
"The peoples of Ukraine and Belarus, Jews above all but not only, suffered the most since these lands were both part of the Soviet Union during the terrible 1930s and subject to the worst of the German repressions in the 1940s," Timothy Snyder, American author and historian specializing in the history of Central and Eastern Europe, and the Holocaust, wrote in 2009. He also added that Nazi Germany occupied Belarus and thousands of Jews were killed by the Nazis. Brest was part of Poland before the war.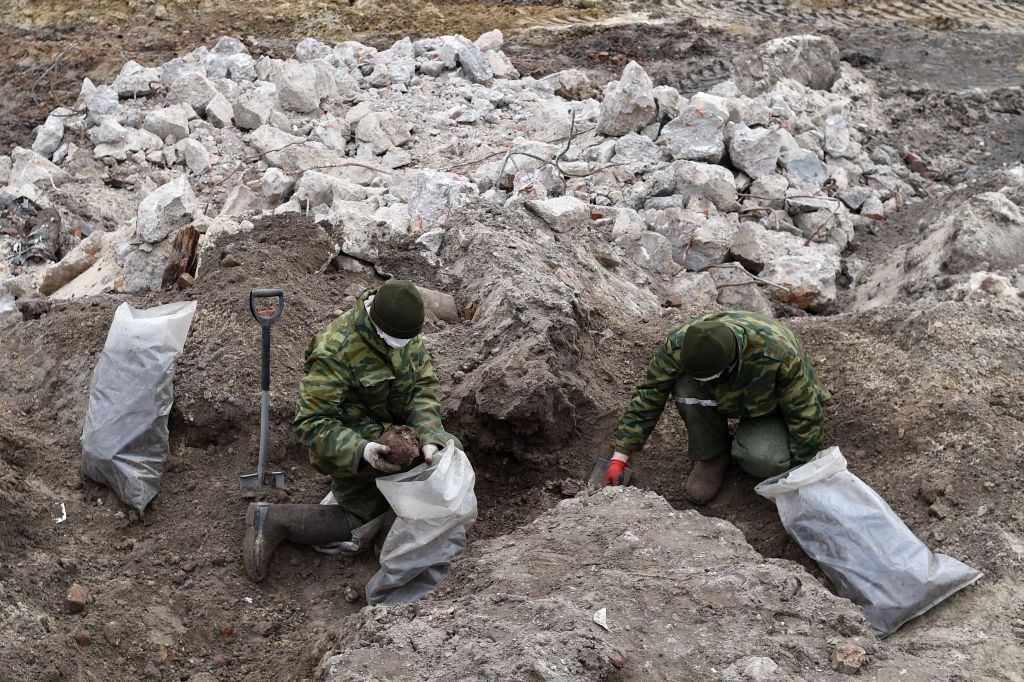 Belarus's governor, Alexander Rogachuk, said to The Sun that he would not let anything be built on the bones of people.
Soldiers were called in to exhume the bones and prepare them to be given a respectful burial in a nearby cemetery.
"There are clear bullet holes in the skulls," Dmitry Kaminsky, a Belarusian soldier running excavations, told the BBC. His military team usually searches for the bones of Soviet soldiers. Here in Brest, they have removed the small skulls of teenagers instead, as well as a female skeleton with the remains of a baby, as if she'd been cradling it.
On May 22, the bones of the 1,214 people killed were placed in 120 blue caskets embossed with the star of David, which were laid side by side and two-deep in a giant grave in a city cemetery to the north of Brest at a ceremony led by a local Jewish rabbi.
Tatyana Lakhay, a young fitness instructor in Brest, Belarus, glanced out of her bedroom window and came face to face with the horrors of the Holocaust — workers unearthing the remains of more than 1,000 Jewish victims of the Nazis https://t.co/kKaFj7oxGA

— New York Times World (@nytimesworld) April 27, 2019
The funeral ceremony, which also featured a gun salute by Belarusian soldiers, was attended by around 300 people, including Israel's ambassador in Belarus and Jewish community members as reported by Reuters.
"I have mixed feelings," Jewish community member Regina Simonenko said after the funeral. She said she had been shaken by the sheer horror of the events, but that it was important that they had been remembered.
"If we don't remember, then things like this can happen again," she further added.
ABC News reported that the Jewish community in Brest requested that the original grave site be acknowledged as an official Holocaust memorial. A petition signed in February by 492 people calling for a memorial park to replace the planned residential development and shopping center was initiated.
The only Holocaust museum in Brest is a room in a basement, run by the small Jewish community, where they display the miracle stories of the handful of Jewish survivors who hid beneath false floors or behind walls in their houses for months.
In May, real estate developers and the city of Brest offered a compromise. The buildings will not be built on the site, but instead next to it. The actual site will be turned into a park with a sign explaining what happened there.
January 27 is Holocaust Memorial Day. Together, we must learn from genocide for a better future.
Watch the video: