A mask sterilizing system developed by an Ohio-based company has been approved by the Food and Drug Administration amid fears of shortages of N95 respirators, masks used by healthcare workers caring for COVID-19 patients.
The mask sterilizing system was developed by Battelle. After 2 1/2 hours of exposure to concentrated, vapor phase hydrogen peroxide, the used masks are decontaminated, the company said in a statement. Each system can decontaminate up to 80,000 masks when running at full capacity.
Battelle's system was approved for use at its West Jefferson facility under an emergency use authorization from the Food and Drug Administration (FDA). The company was told it can sterilize 10,000 N95 or N95-equivalent masks in each chamber load, or over 40,000 a day.
"I want to thank the FDA team for their professionalism and help in authorizing the use of our technology at this critical moment for our nation," Lou Von Thaer, president and CEO of Battelle, said in a statement. "Everybody who has worked on this project shares the same goal of protecting first responders and healthcare workers who are at the front lines of the pandemic."
Known and potential benefits of the denomination system outweigh the known and potential risks, Denise Hinton, the FDA's chief scientist, wrote in a letter to Jeff Rose, a Battelle vice president.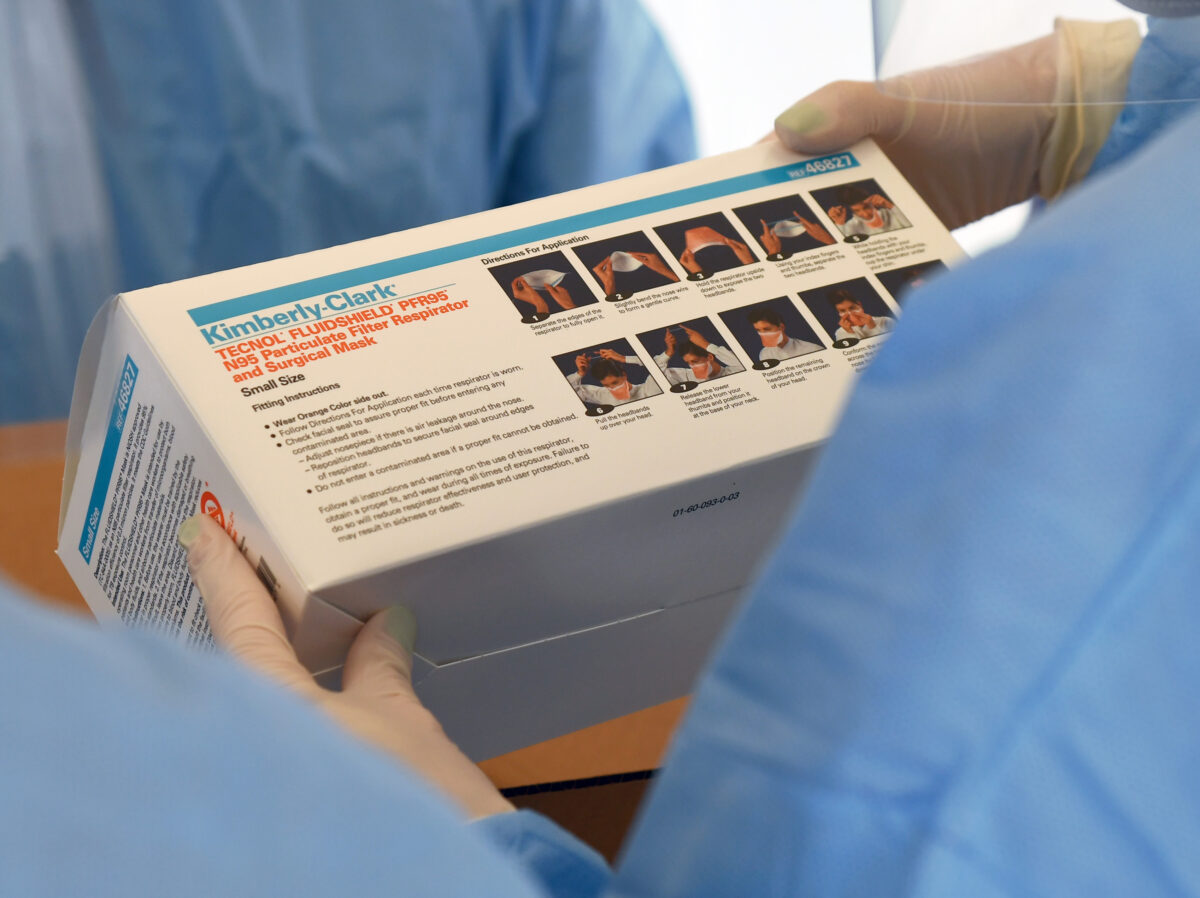 The respirators can be decontaminated a maximum of 20 times each under the authorization, which was granted because of "insufficient supplies" and a lack of an alternative decontamination method, Hinton wrote.
Healthcare systems and workers were warned of possible shortages of respirators by the Centers for Disease Control and Prevention, which laid out strategies of what to do if a shortage happened.
Battelle is currently decontaminating masks for OhioHealth, a healthcare system headquarted in Columbus, and plans to begin processing masks for three other major systems starting this week. Chris Clinton, vice president of Shared Services at OhioHealth, said the system "will have a significant impact on helping caregivers have the supplies they need to remain safe and to deliver critical care when it is needed most."
Healthcare systems will collect worn respirator masks daily and send them to Battelle. Each piece of equipment will be labeled with a barcoded serial number to make sure each system receives its own masks back and with the number of times it's been decontaminated to make sure that number doesn't exceed the authorized limit.
A fact sheet (pdf) was created to inform healthcare personnel when they were given a decontaminated respirator.
"Successful testing on decontaminated N95 respirators demonstrated acceptable performance through 20 decontamination cycles for sporicidal activity, viricidal activity, filtration efficiency, breathability, form fit testing, and strap integrity testing, per authorized respirator," they were told.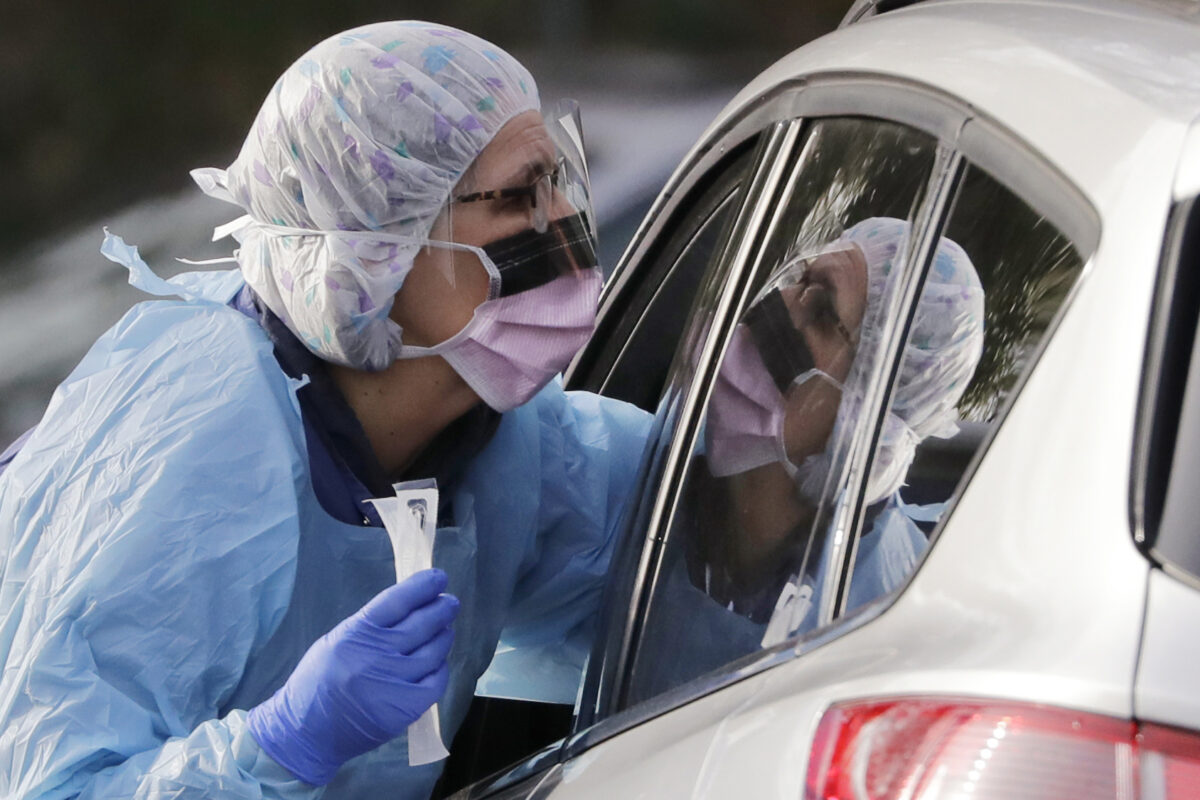 Ohio Gov. Mike DeWine praised President Donald Trump and FDA Commissioner Dr. Stephen Hahn in a statement released by Battelle on Sunday but in a separate statement released by his office criticized the FDA for limiting the use of the new technology to Ohio.
The authorization "prevents Battelle from sending its groundbreaking technology to other states such Washington and New York, as well as Washington D.C. and the Virginia/Maryland areas," DeWine's office said. The governor referred to the limitations as "nothing short of reckless.
"I am not only disappointed by this development, but I'm also stunned that the FDA would decline to do all it can to protect this country's frontline workers in this serious time of need," he added, also noting that the FDA approval didn't appear to be for Battelle's full capacity.
An FDA spokeswoman told The Epoch Times in an email that the agency "issued a new authorization allowing them to ramp up their capability to decontaminate more respirators."
"FDA is committed to working across government and with the private sector to find solutions fast. We are willing to be flexible and adapt to this pandemic, so that we can get essential medical devices to those in need to protect against COVID-19," she said.
Hinton said that the company needed to provide the FDA information in advance of establishing satellite facilities and that the system can only be operated by the company.