RIVERDALE—A missing Maryland teen has been found dead in a Riverdale creek, where authorities say she was beaten with a baseball bat and stabbed with a machete by teens involved with MS-13.
Prince George's County police tell news outlets that the teens were afraid 14-year-old Ariana Funes-Diaz would alert authorities about a crime they committed together in April.
Washington, D.C. police have said that crime was a gang-related kidnapping in which a man was snatched from near a Metro station, taken to an abandoned house and robbed. Police say two people were arrested in that crime.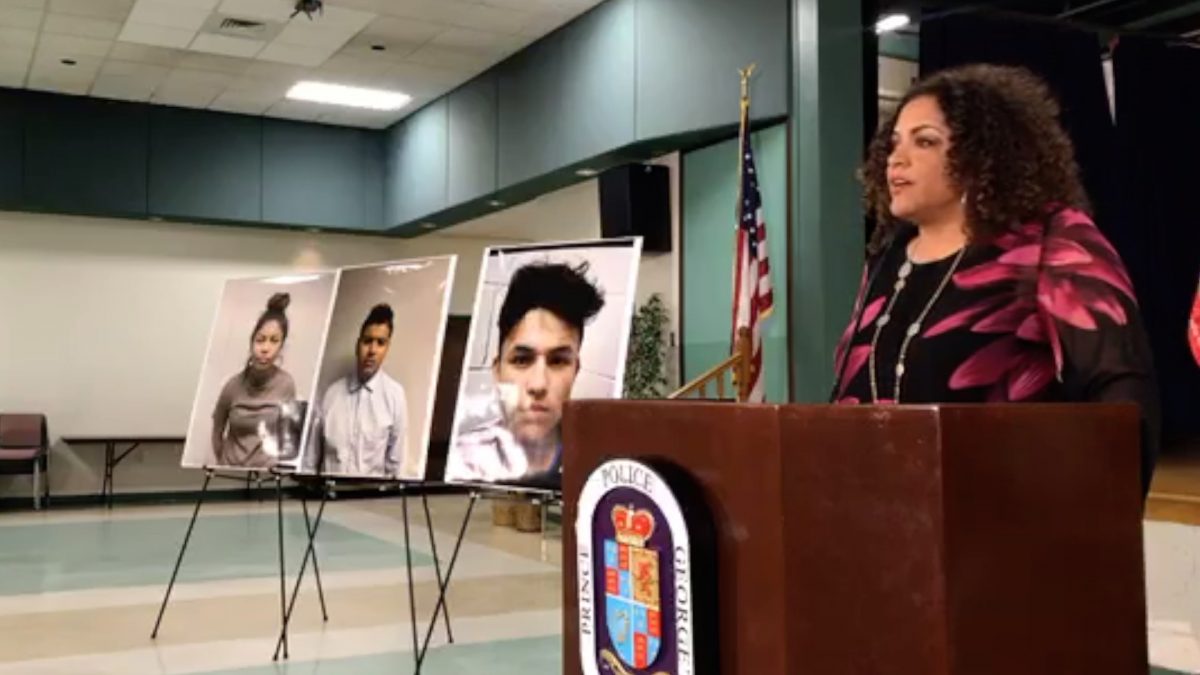 Now 14-year-old Cynthia Hernandez-Nucamendi, 16-year-old Josue Fuentes-Ponce, and 17-year-old Joel Escobar have been arrested and charged as adults with first-degree murder. Police say Fuentes-Ponce and Escobar are MS-13 members, and Hernandez-Nucamendi had been reported missing.
Funes-Diaz's body was found Wednesday, about a month after she went missing.
An autopsy determined she died of blunt force trauma. Authorities say they're working to identify a fourth person involved in the slaying, which comes only months after authorities found a 16-year-old member of the gang stabbed more than 100 times by fellow gang members.
Prince George's County police said in March that Jacson Chicas was stabbed to death at a Maryland home and then dumped on the side of a Virginia road and set on fire.
At least five people have been arrested in his death, including a 16-year-old boy charged as an adult with murder. Maj. Brian Reilly said then that "these were his gang member friends who turned on him."
Police suggested that something similar happened to Funes-Diaz.
"This is not two gangs that are warring with each other," Reilly said this week. "This is a gang that turned on its associate."
MS-13's Background
The gang, also known as Mara Salvatrucha, was initially formed by Salvadoran immigrants that fled to Los Angeles during the civil war in their home country.
"The gang became increasingly violent—drawing upon the Salvadoran wartime experiences of its members and their cultural use of the machete—to protect its members from Mexican-American street gangs and their rival, the hybrid 18th Street gang," research professor Robert J. Bunker said.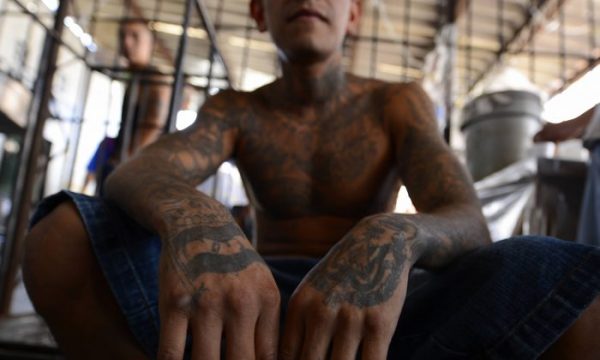 A huge deportation effort in the early 2000s, which expelled thousands of MS-13 members from the United States back to El Salvador, contributed to the gang taking hold in Central America. El Salvador is now the gang's operational base. The Justice Department estimates around 40,000 members live in Central America and 10,000 live in the United States.
"MS-13 has created a brand—like Los Zetas in Mexico—based on its reputation for engaging in unspeakable acts of brutality using machete and knife attacks against those that cross it," Bunker said.
"This barbaric reputation greatly aids the gang in its collection of street taxes from local merchants and helps it to protect its turf and drug trade against opposing gangs who are afraid to face the 'street terrorism' it can wage against them."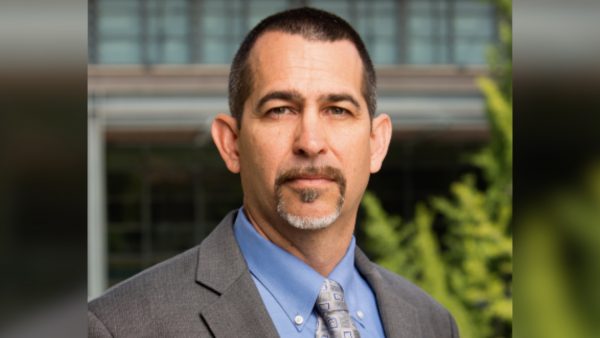 The gang's primary means for income in places such as Long Island are extortion and prostitution, according to Peter Fitzhugh, deputy special agent in charge of ICE's Homeland Security Investigations, Long Island.
He said gang members extort money from families and small businesses that are part of the community and who fear some type of reprisal. "We're not talking about large sums of money—we're talking about instances of a few hundred dollars," he said.
MS-13 bolsters its ranks through recruitment in schools, often of youth coming into the United States from Central America as unaccompanied minors.
"What we're seeing is that MS, by and large, is using the schools as recruitment centers," Fitzhugh said. "The fear of not joining the gang is so significant that kids feel compelled, that they have no other option but to join the gang. And so obviously this is a win-win for MS, because this environment is there, and a lot of these kids are vulnerable."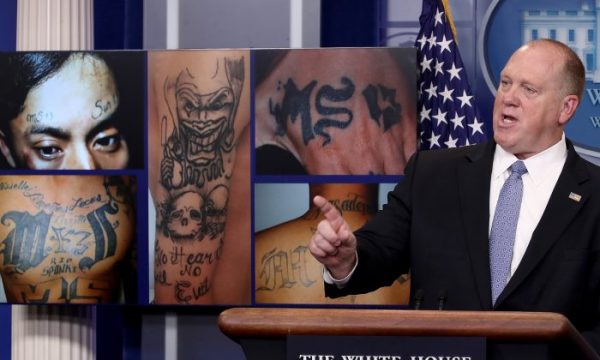 Fitzhugh said the gang's propensity for ruthlessness and violence is its calling card.
"That's what they use to force membership, that's what they use to attract people who are like-minded," he said. "It's the level at which they execute their gang justice that really is eye-opening—baseball bats, machetes, knives. It's really ruthless stuff."
Bunker said the surge of younger members coming into the gang, "out to make their bones," has only served to exacerbate the levels of violence.
He said that although MS-13 is the most violent gang in the United States right now, the use of torture-killing is far more developed by the Mexican cartels, "who have been known to dissolve victims while alive in acid-filled barrels."
Epoch Times reporter Charlotte Cuthbertson contributed to this article.