A Maryland man who was thrown from his vehicle in a violent crash and was too badly injured to move, survived for two days by drinking rainwater.
Gregory Eubanks, 41, was found by crews responding to a damaged guard rail on Route 210 in Prince George's County, after they spotted a crashed vehicle down an embankment. When approaching to investigate, they found the Fort Washington man on the ground near the car.
Eubanks was reported missing by his family two days earlier, Maryland State Police said, according to FOX 5.

"It was an indescribable emotion because we were thinking so many different scenarios so it was sheer joy when we got the call that he was found," the man's cousin Tre Drew told FOX 5.
"He said he just remembered waking up and realizing that he couldn't move and realizing that there was nothing around him to assist or help."
Family members said Eubanks was ejected from his vehicle in the crash and his injuries were so severe that he couldn't move.
They said he survived by drinking rainwater.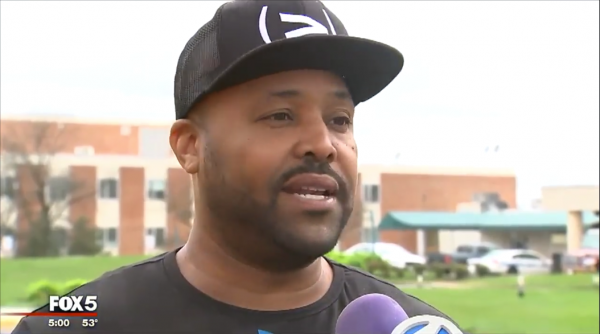 "He said the water started filling up because of the rain and it kept coming up to his nose and he had to keep moving his head," Drew said. 
"Due to his dehydration, he eventually had to start drinking the water that gathered right there just to survive."
Eubanks was transported to a hospital and treated for dehydration and broken bones in his back and shoulders.
Police are investigating the cause of the crash.