Alumni who graduated from a Baltimore-area high school had their 70th high school reunion this week.
According to ABC2News, "there was no DJ or after party, because that would be cutting into the afternoon nap." The ABC reporter added: "They said they recited the Pledge of Allegiance before each day, and if a young lady wore slacks, the principal would send her home."
Most of the attendees are approaching 90 years old. They graduated at the end of World War II in 1945.
High School Classmates Come Together For Their 70-Year Anniversary Reunion https://t.co/YhXxVlEMvz

— LittleBudha (@lttlbudha) April 21, 2016
"These are people I grew up with," one person said, adding she went to kindergarten with two girls.
"We just enjoyed each other. There was no bickering or fighting," said one woman.
"We had all-modern facilities. We have elevators," another woman said.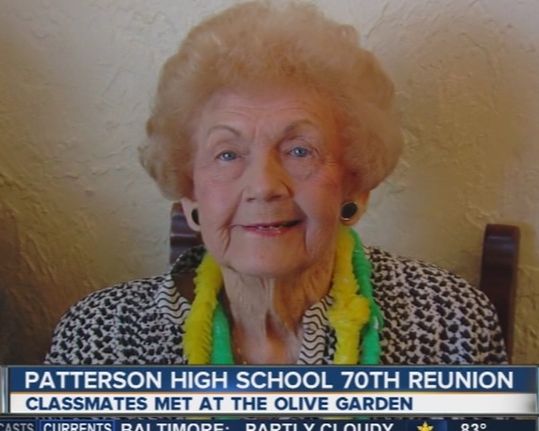 Another woman, who was called the "best-looking girl" in class, said that "underneath the school was a gun range."
And even more impressively, two high school sweethearts who got married 68 years ago still are married, and they attended the reunion.

They also went through the old yearbook. 

Most of them still live in the area, ABC noted.
(H/T – Littlethings)