Maryland Gov. Larry Hogan said he may vote for President Donald Trump, depending on what the president does between now and the November election.
"Like everybody else, I get to go into the voting booth and pull the lever for the person that I think is going to do the best job. And we're going to figure that out in the next 100 days," Hogan said during a Sunday interview with radio host Hugh Hewitt.
"You know, I'm going to try to make that decision like everybody else in America. I think we've got a long way to go. And I think right now, if the election were held today, the president would be in real trouble. But he's certainly got time to turn things around. And I'm hoping that he's able to get some of these things taken care of," Hogan said.
Hogan, 64, is a Republican but has regularly criticized Trump.
Hewitt, a conservative, expressed disbelief that Hogan might choose former Vice President Joe Biden, the presumptive Democratic presidential nominee, over the de facto leader of the Republican Party.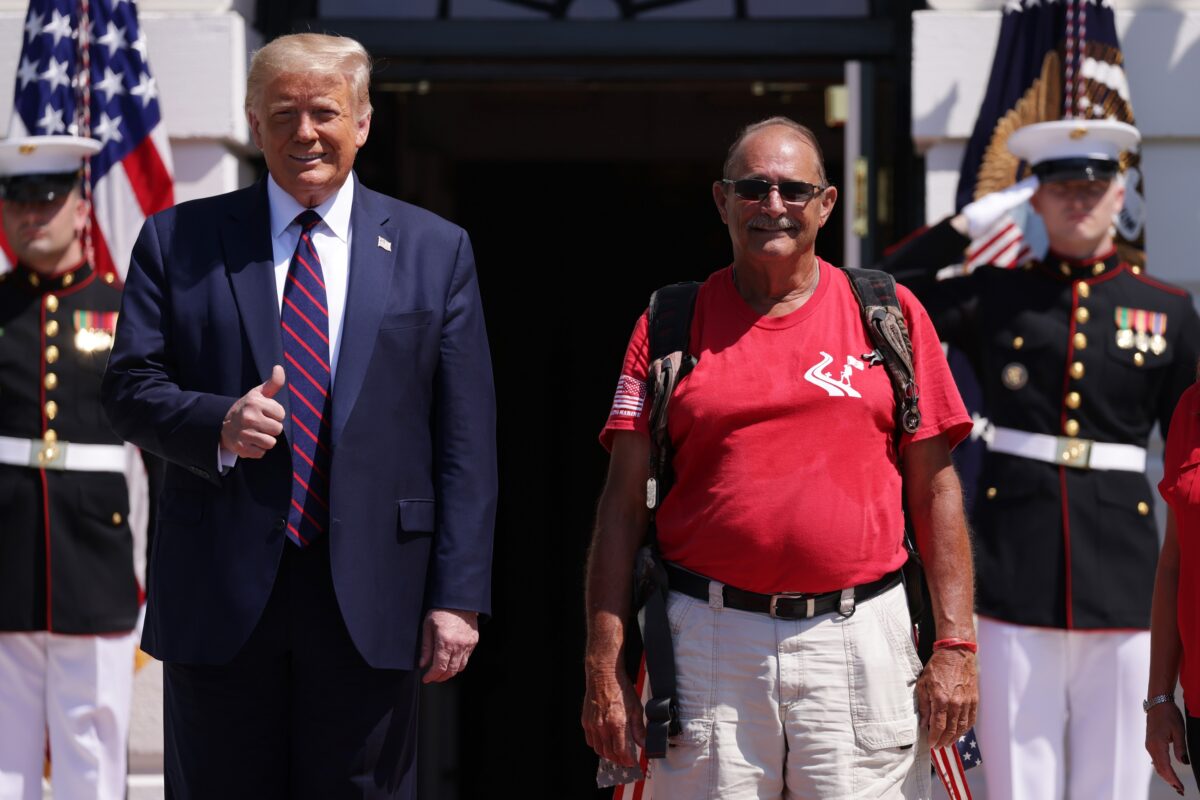 Hogan said he could choose to vote for neither man, referring to what he did in the last presidential election.
"I mean, there's, there are other choices. I didn't make that choice between Hillary and Donald Trump the first time. I did a write-in for my dad, who I had a lot of respect for," he said.
Former Secretary of State and first lady Hillary Clinton was the Democratic presidential nominee in 2016.
Maryland's executive branch chief said he feels like he and Trump have in common coming from the private sector and never holding office until launching political bids and ending up in their current positions.
"We're both, you know, guys from the private sector, real estate guys, who've never held elective office and got elected and tried to come in to make a difference and change things," Hogan said.
The real difference the governor sees is "in tone in tone and style, and the ability to get things done working across the aisle." Hogan presides over a state that is filled with Democrat officials, from the major cities to U.S. officials representing congressional districts.
Hogan is promoting a new book called "Still Standing" that delves into his time in office and battle with cancer. He's considered a potential 2024 presidential contender.