President Donald Trump's only niece says she plans on voting for presumptive Democratic presidential nominee Joe Biden.
Mary Trump, a psychologist who lives in New York, told the Washington Post that she supported Sen. Elizabeth Warren (D-Mass.) in the Democratic primaries but will support Biden, a former vice president who is the lone contender left in the field.
Mary Trump, 55, voted for former Secretary of State and First Lady Hillary Clinton in 2016.
Clinton lost to Trump.
Mary Trump, who says she's estranged from her family, penned a book about the president that was published this week. It's titled, "Too Much and Never Enough: How My Family Created the World's Most Dangerous Man."
Trump's niece says she came forward now because she doesn't want the president to serve another term in office.
"If I can do anything to change the narrative and to tell the truth, I need to do that, because I don't believe the American people had the entire truth four years ago," she said during an appearance on ABC's "Good Morning America" on Wednesday, her first interview since the president's brother dropped an injunction barring her from promoting her work.
But details in the book have been challenged, including memories from a family dinner at the White House in April 2017.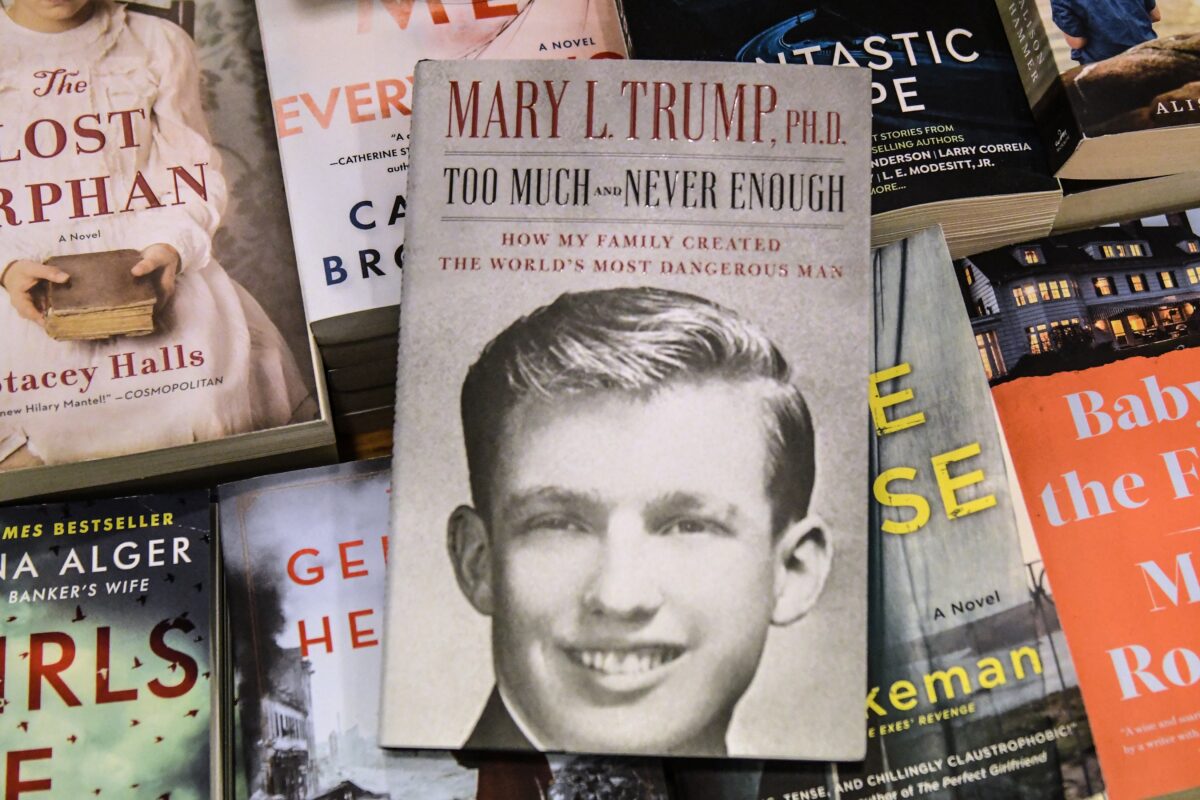 Donald Trump Jr., one of Trump's sons, questioned whether Mary Trump was even at the dinner.
"If she was there I don't remember seeing her, and other than possibly that one large family gathering, I don't believe I've seen her in approximately 20 years," he said on Twitter.
Mary Trump also claimed that Trump paid a friend, Joe Shapiro, to take the SAT exam for him.
Former professional tennis player Pam Shriver, who was married to a man named Joe Shapiro before he died, said that her late husband did not take Trump's SAT exam.
Mary Trump admitted that she never met Shapiro and wasn't sure whether he was still alive but insisted she was talking about a different person.
A Simon & Schuster spokeswoman told The Epoch Times last week that the publisher stands behind the author and the contents of the book.
The White House recently questioned the timing of its publication. "President Trump has been in office for over three years working on behalf of the American people—why speak out now?" it said in a statement.
Asked why she didn't come forward sooner, Mary Trump told ABC: "I thought long and hard about saying something. I knew that if I had said anything I would have been painted as a disgruntled, disinherited niece who just wanted her 15 minutes which obviously is being said about me now."