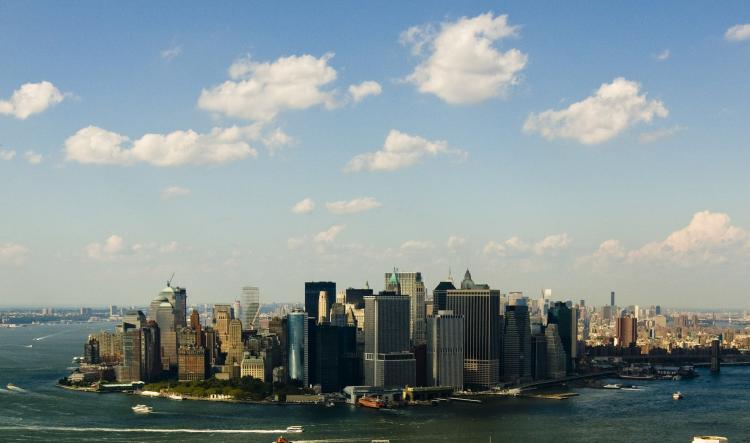 NEW YORK—The residential market was stagnant in the first quarter of 2009, according to the Streeteasy quarterly report on the New York market. Its figures are based on 1,500 recorded sales made in the first quarter—a low number for a real estate market as robust as New York's.
Closing prices continued on the decline. Condo and co-op prices decreased by 12.1 percent since last year. The number of closings has fallen by almost half (47.1 percent) compared to the 2,826 closings last quarter. New developments in particular took a beating, with closings down 57.1 percent.
Meanwhile, the number of units are piling up on the market, and staying unsold for longer. Weekly inventory is at 11,000. "Inventory of available units in Manhattan has steadily increased every week this quarter, staying above 9,400, and peaking above 11,700 in late-March," reads Streeteasy's report. "According to our listings database, an average of 403 new listings came onto market every week in this quarter, an increase of 9.2 percent since last quarter." Condos make up half of the listings while co-ops make up the other half.
Additionally, condo resale units have spent 24.1 percent more days on the market that last year, and co-ops spent 8 percent longer on the market. This quarter, condo resales stayed on the market for an average of 137 days, while co-op resales were on the market for an average of 112 days.
Fewer people are buying new homes, which naturally means that more are staying in the ones they already have. Broken contracts dropped by 24 percent; 107 compared to last quarter's 141.
To move their units, 37 percent (2,500) of all Manhattan listings had price cuts this quarter. The average price cut this quarter for condos was 9.4 percent, and for co-ops, the average cut was 9.3 percent.
Office Space Nationwide
Trends are more varied nationwide, according to the 2009 National Office Report by Marcus & Millichap, a real estate services and research group. Job cuts led to the drop of office property sales in New York City, Boston, and Charlotte in this year's index. New York fell in the office property rankings from 2 last year to 9.
Marcus & Millichap expects cities such as Seattle, Las Vegas, Austin, Phoenix, and San Jose to grow its office space inventories. These same cities already have a lot of inventory on hand; vacancies are in the 20 percent in many of these cities.
Overall, absorption rates are decreasing in large cities; small cities that are not already business hubs are seeing higher absorption rates.