Actor Mark Wahlberg and TV host Mario Lopez faced social media backlash for working out in a gym together amid the CCP virus pandemic after they had urged fans to stay at home.
The two celebrities shared videos on Instagram showing them both working out together in a gym in Los Angeles.
"Everyone's pretty much been cooped up in their home for the last couple of weeks. I think now more than ever since we don't know when this is going to end, we need to stay active, not just for your physical health but for your mental health," Lopez says in a video.
The Epoch Times refers to the novel coronavirus, which causes the disease COVID-19, as the CCP virus because the Chinese Communist Party's coverup and mismanagement allowed the virus to spread throughout China before it was transmitted worldwide.
"That gazelle right there? My boy, Mark, we're staying six feet away. This place we're at right now we have completely to ourselves. It is sanitized, disinfected, we did a heck of a workout F45 style. Homie brought me the batting gloves. We're good to go," Lopez says.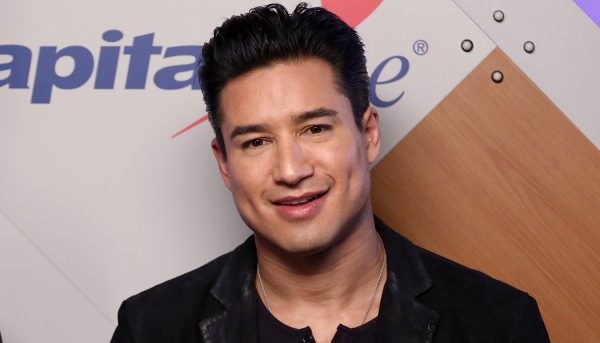 The videos showed Lopez, Wahlberg, a woman, and a person filming them.
But a number of people were quick to criticize the two for not engaging "social distancing" measures. A number of states and counties have shut down gyms and other nonessential businesses to curb the spread of the virus.
"How is it open? It's not essential!" one person wrote. "How is it fair that ya'll can go to a gym to work out but us normal folks can't?"
"So everyone can do it at home, but yet…you do it in the gym where everyone's not allowed to go…but you?" another person asked.
"So Mark and Mario are above the law because they are celebrities?," another person asked. "Celebrate the death you are potentially spreading to unknown citizens BECAUSE you need to stay swoll. Sickening guys."
Over the past several weeks, the two have posted on social media about being in quarantine.
"During these tough times we have to make sure we stay positive and distracted. I challenge everyone to get in a workout while we're quarantined. Do what you can with what you've got to boost your health and your mood. #6ft apart," Wahlberg wrote on Instagram earlier this week.
In an Instagram Story on March 27, Lopez posted an edited photo of a concert ticket, which replaced the name of the event with "Stay Home and Do Nothing."