Maritza Davila Wins Special Election for NY Assembly District 53
September 10, 2013 11:49 pm Last Updated: July 18, 2015 5:19 pm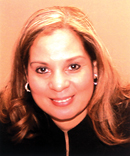 Maritza Davila won the special election on Tuesday for the seat vacated by Vito Lopez.
Davila had 51.90 percent of the vote as of 11:47 p.m., with 96 percent of the precincts reporting.
She beat Jason Otano, with 31.83 percent of the vote, and Charveys Gonzalez, with 16.27 percent of the vote.
Davila was backed by Lopez, who resigned over a sex-related scandal and lost Tuesday in a Brooklyn City Council race.
Davila says on her website that she is a single mother who has worked at Passaic County Community College for the last two decades.