Commentary
It seems like every biography, documentary, and article about Hollywood history explores the dark side of celebrities, the studio system, and the film industry at large. In fact, this focus on the sordid rumors, scandals, and lore is so common that they are no longer shocking; they've become the norm! It's far more shocking when you hear a story about the entertainment industry which doesn't revel in its dark side.
Margaret O'Brien's stories about her time working in 1940s Hollywood are a breath of fresh air. Born in 1937, this Academy Award-winning actress was one of the top child stars of Hollywood's Golden Age. During her contract with MGM, she appeared in many famous movies, including "Meet Me in St. Louis" (1944) and "Little Women" (1949).
The acclaimed actress appeared alongside some of the era's biggest stars, including Judy Garland, Robert Young, Orson Welles, Joan Fontaine, Charles Laughton, Edward G. Robinson, Wallace Beery, Lionel Barrymore, Cyd Charisse, Angela Lansbury, Janet Leigh, Peter Lawford, Danny Thomas, Jimmy Durante, José Iturbi, and June Allyson. She also worked with other famous "juvenile" performers, including Dean Stockwell and her good friend Elizabeth Taylor. Unlike Liz, Margaret did not transition into an adult film star, instead acting regularly on television. However, she has very fond memories of her years as a child actress.
Margaret O'Brien was a guest at this year's Turner Classic Movie Film Festival, so I had the honor of seeing her in person and meeting her. I had heard her described as a sweet, gracious lady, and I was not disappointed when I met her on the final day of the TCMFF.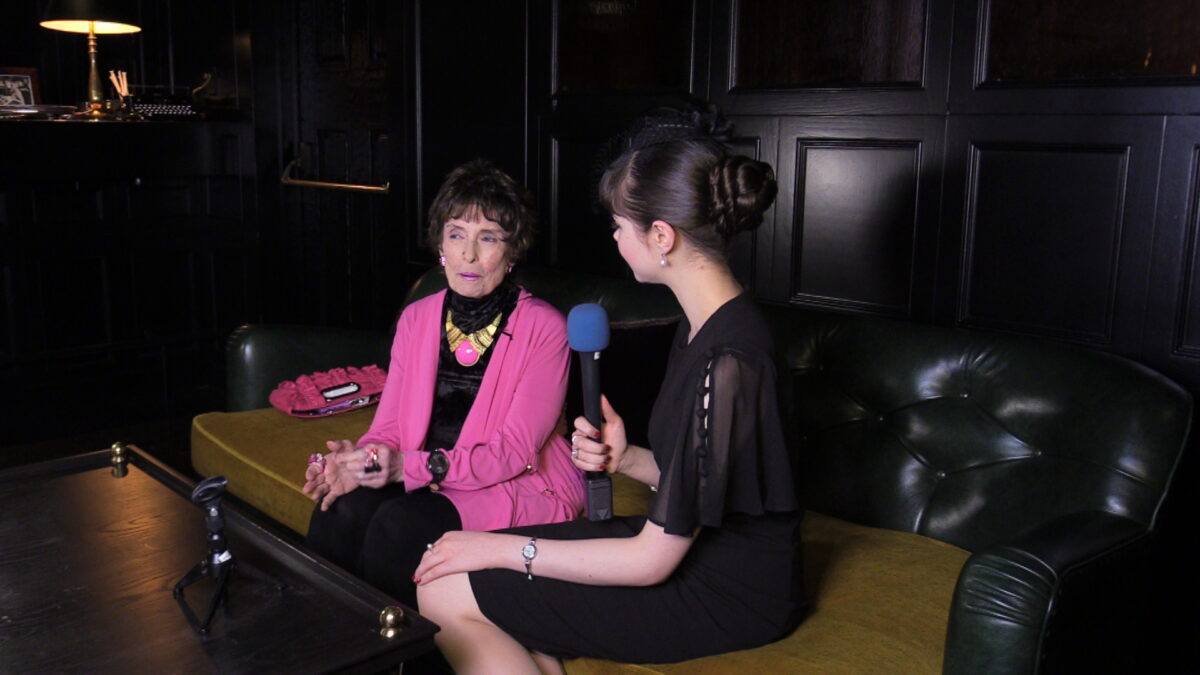 She was originally scheduled to speak before the screening of "Little Women" the day before, but a last-minute change in plans prevented that. Instead, she was interviewed in the lobby of the Roosevelt Hotel by Randy Haberkamp, senior vice president of Preservation and Foundation Programming for the Academy of Motion Picture Arts and Sciences. This was much better, since she had more time to talk.
Afterward, I interviewed her privately in the Writer's Room, a charming space just off the lobby. As it was my first time interviewing a big-name celebrity, this was quite a thrill!
A Caring Mother
Child stars often tell stories about drugs, abuse, and exploitation, but Margaret O'Brien didn't experience any of these. She credits her happy, safe childhood to her mother's care.
Rather than neglecting her daughter or using the talented girl as a meal ticket, Margaret's mother encouraged her to act only if she enjoyed it. However, if she did want to make movies, she taught her that she had to be professional and serious, knowing her lines and what she needed to do, so she wouldn't waste other people's time. This sound advice made Margaret a great performer!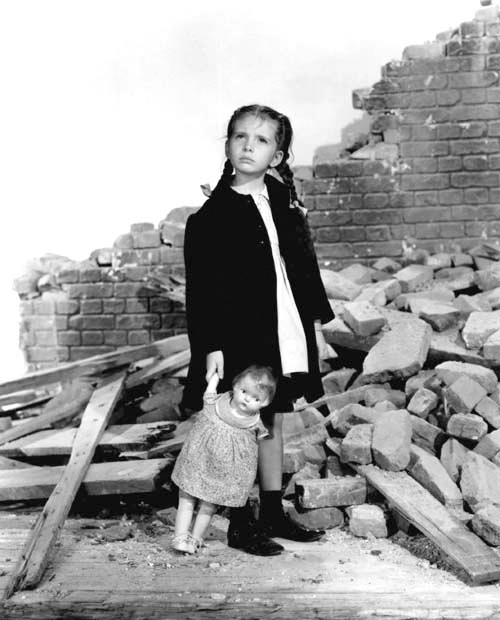 Margaret's mother was Gladys Flores. Of Spanish descent, she and her sister, Marissa, were a successful flamenco-dancing duo. When they performed with Eduardo Cansino's act, the Dancing Cansinos, the sisters received a signed picture from Cansino's daughter, Margarita, expressing how much she enjoyed dancing with them. The adolescent Margarita Cansino would later become Hollywood legend Rita Hayworth.
In 1943, Margaret made her only non-MGM film during her stardom, "Jane Eyre," a 20th Century Fox production in which Orson Welles starred while also directing. Margaret remembers Mr. Welles as a very kind director, although his practice of doing numerous takes was quite tiring. During filming, Margaret and her mother befriended Orson, so he invited them over to his house. At the time, Orson was married to Rita Hayworth. When they got there, Rita was shocked to learn that her old friend Gladys Flores was Margaret O'Brien's mother!
MGM studio boss Louis B. Mayer liked Gladys because she was a beautiful woman with a lot of hutzpah, which Margaret thinks boded well for her at the studio. Gladys always fought for Margaret to get a fair deal. For instance, she didn't think her daughter was getting enough pay when "Meet Me in St. Louis" was in pre-production. Of course, Mr. Mayer offered the role of Tootie to the juvenile actress, who was fresh off her success in "A Journey for Margaret" (1942) and "Lost Angel" (1943). Gladys requested $5000 per week, the top salary at MGM at the time, and Mr. Mayer responded as he always did when someone asked for a raise: he cried. Unfazed, Mrs. O'Brien said that they had been wanting to go to New York anyway.
At the time, Margaret explained, studios prepared substitutes to replace big stars if they got too big for their britches. Margaret's substitute, an MGM lighting technician's daughter, was assigned to play Tootie. However, Mayer ultimately realized that the big-budget musical needed Margaret's name and experience, so he agreed to her mother's terms. The poor little lighting technician's daughter was removed from the part. This practice of keeping stars in line at the expense of less important performers' feelings is the one unfair aspect of studio system Hollywood Miss O'Brien recalled, and it's one she is glad has been discontinued.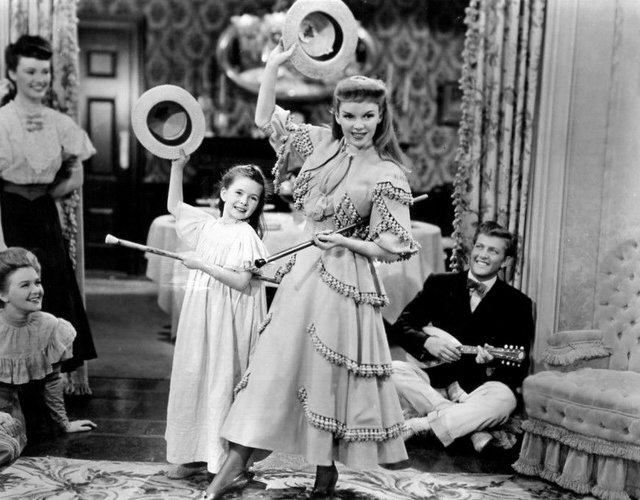 A Happy Little Girl
Two MGM actresses were known as "The Town Criers:" June Allyson and Margaret O'Brien. It's no surprise Margaret was included, since she was noted for giving emotional performances which included copious amounts of tears. In fact, her earliest film performance, an uncredited part in "Babes on Broadway" (1941), was giving an impassioned plea for a warden to spare her brother's life. This emotional sequence, which introduced the four-year-old to film audiences, was actually written by Margaret's mother. Margaret dismissed rumors that she was once told a lie about her dog dying to make her cry on command for an emotional scene.
Crying for the cameras wasn't difficult for Margaret, since it wasn't something she did a lot in real life. She describes herself as a happy little girl. In fact, during the filming of "Meet Me in St. Louis," she was a little too happy. She was having such a great time playing with Judy Garland on the set that she struggled to conjure up tears for the movie's climactic "Have Yourself a Merry Little Christmas" scene. Margaret's mother cleverly took her aside and offered to get the makeup artist to put fake tears in her eyes. Then, she would call June Allyson and let her know that she was now the best crier; after all, she never needed fake tears. This was all the motivation Margaret needed to start her waterworks! June Allyson, who played Margaret's sister in two films, was a fantastic actress, but I think Margaret's hysterically desperate performance in this scene proves she was MGM's best crier (besides Louis B. Mayer, that is).
Aside from acting, one of Margaret's passions was dancing. She inherited her mother's terpsichorean gift and cultivated it with ballet lessons. Typical of the era, she started dancing in pointe shoes at a young age. She was such a good young dancer that her teacher wanted to take her to Russia so she could study to become a professional ballerina. Gladys didn't like this idea, since she wanted to spare her daughter the strenuous life of a professional dancer. Instead, she found her another teacher who was interested in continuing her training locally.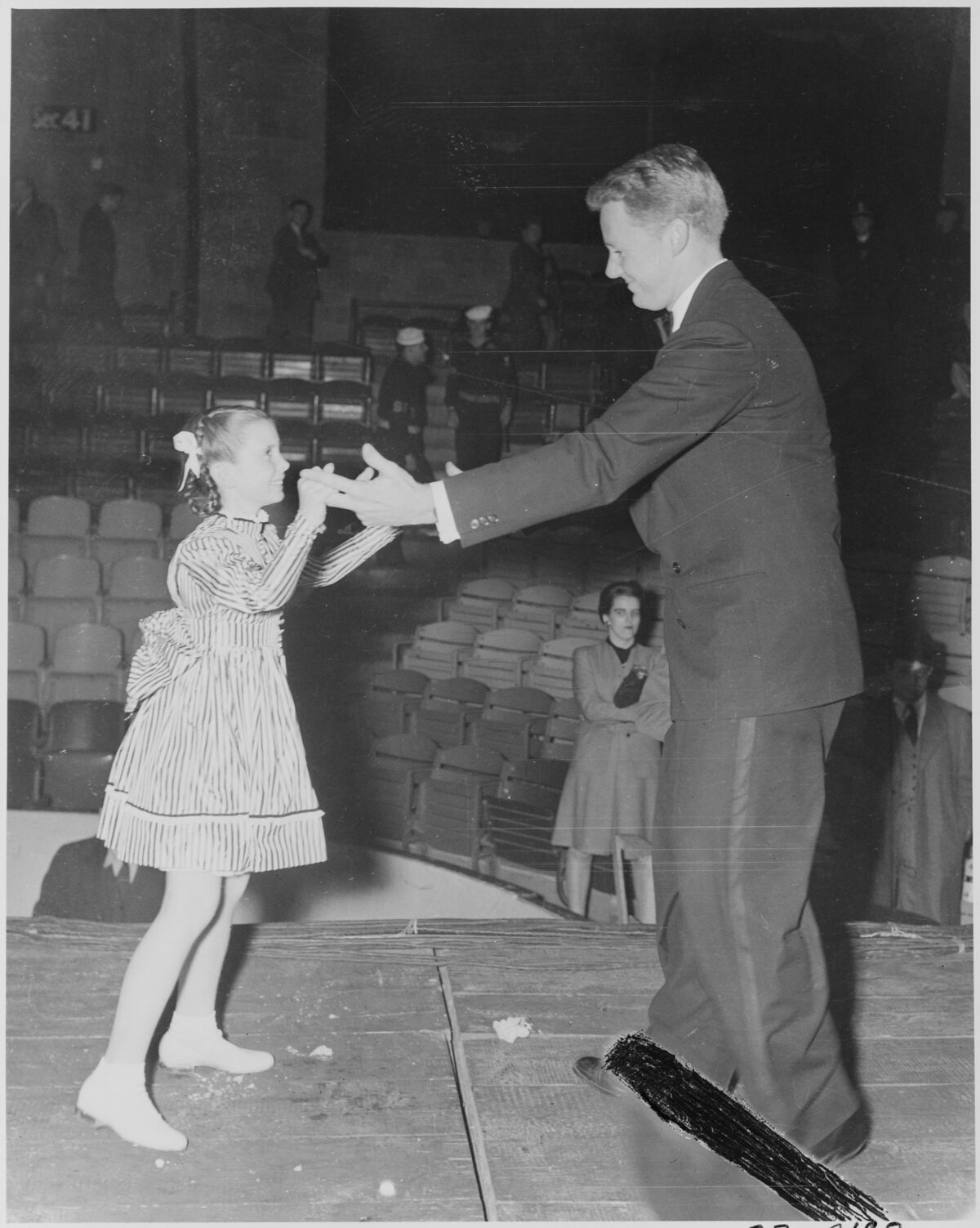 Margaret showed off her ballet technique in 1947's "The Unfinished Dance," which she loved making because she got to dance alongside professional ballerina-turned actress Cyd Charisse. This unusual Joe Pasternak production is more dramatic than most MGM musicals, but it's a great opportunity to see Margaret's dancing talents, plus her usual great acting.
Good Times at MGM
Margaret O'Brien's stories about her years at MGM truly describe a brighter side of Hollywood than we're used to hearing. Her career was a little girl's dream. She liked Louis B. Mayer, and he was always kind to her. She got to make movies of her favorite books, "Jane Eyre" and "Little Women," with wonderful friends on-set, like Judy Garland and Elizabeth Taylor. She had a constant companion in her stand-in, the prop man's daughter of her same age, who would fill her spot while they worked out lighting. She and Margaret would alternate working, studying, and playing together on the set.
Rather than being annoyed or frightened by fans, she enjoyed the attention her celebrity brought. She traveled the world with her mother, who had a wanderlust, between making movies, giving her an appreciation for culture.
Margaret told so many great stories I want to share! When she received her juvenile Academy Award, she was so starstruck by presenter Bob Hope that she gushed as a fan instead of making a formal acceptance speech! She lost her Oscar in 1954 and would search for the original mini statuette for years, although the Academy gave her a replacement. When the original was found at a flea market in 1995, the Academy returned it to Margaret at a special ceremony, making her the only person to be given the same statuette by the Academy twice! She cites her recovery of the Oscar as encouragement to never give up on finding something beloved you've lost.
One of the only aspects of her Hollywood career she didn't enjoy was a birthday party in her honor at Mary Pickford's house, which the studio encouraged her to attend. She was very reluctant, since she hated celebrating birthdays. By accidentally flooding the bathroom during the party, she ensured that she never had to have another publicity-generating birthday party! When the worst thing that happened to a child star was being given a birthday party, I'd say she had a good career.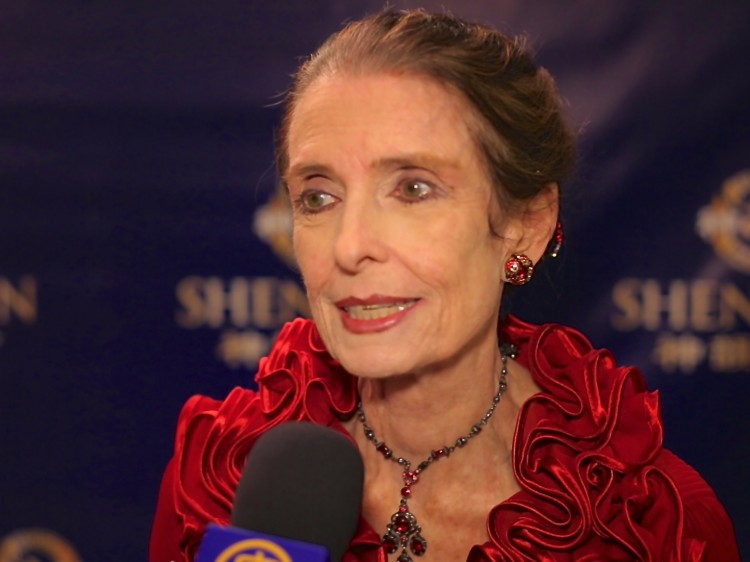 Although Margaret did not have a thriving film career as an adult, she enjoyed acting on television. This gave her the opportunity to perform alongside actors she never may have met in films. Nowadays, besides the occasional acting job, the classy older lady keeps busy by working on fellow child celebrity Tommy Cook's REPS Showcase, a program which recreates old time radio shows. She hopes to perhaps do another play someday. In the meantime, a film in which she appeared, "Love is in Bel Air," is in post-production and should be released soon.
When she isn't working, you can find Margaret dining in a beautiful restaurant, perhaps wearing a lovely hat, which is a pleasure her mother shared with her. This is her answer to a hard day, and, just like this lovely lady, it never grows old!