MARCOM 2014 Brings Fresh Ideas for Smarter Marketing
May 27, 2014 8:33 pm Last Updated: May 28, 2014 8:37 am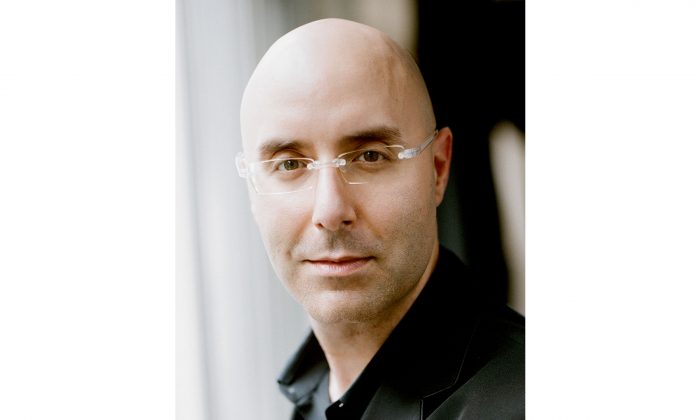 MARCOM 2014, to be held at the Ottawa Convention Centre June 10-12, is an annual marketing and communications forum and the only one of its kind in Canada. 
In its 16th year, MARCOM provides a place to learn and network while providing professional development information and ideas for public and not-for-profit groups looking to ramp up or tweak any stage of marketing.
The program starts with four pre-forum workshops on June 10 tailored to provide in-depth skills and actionable plans. Attendees can choose from either Sponsorship 2014: The Essentials, Strategic Social Media Engagement, Introduction to Social Marketing Planning, or Public Engagement: The Evolution of Practices, Technology and Expectations.
On June 11, opening keynote speaker Mitch Joel, president of Twist Image, will talk about his latest book "Ctrl Alt Delete. Reboot Your Business. Reboot Your Life. Your Future Depends On It."
Joel will share his take on how to zoom in on where to go now that digital marketing is the current reality that businesses and marketers continue to adjust to. He will discuss five "modern movements" that are changing business (rebooting your business) and seven "triggers" employees and entrepreneurs can use to truly do the right job the right way (rebooting your life). He will also cover viability approaches for businesses and employees.
As the luncheon keynote speaker on June 12, Vera Roberts, Research Facilitator, Inclusive Design Research Centre, OCAD University, will focus on keeping up with mobile technology. According to OCAD's website, Roberts' primary research interests are accessible usability evaluation methods, accessible media, and universal design.
The 12 concurrent sessions are designed to present a variety of approaches to questioning structure, integrating modern technology, leveraging data for smarter marketing, and reworking or refocusing to plan a course and do the job well.
Such diverse topics and speakers include Branding and Marketing in National Federation: How to Integrate for Success by the CEO of Big Brothers and Big Sisters Canada, Bruce MacDonald; Mathew Vernhout, Chief Privacy Officer for Inbox Marketer discussing Implications of Canada's Anti-Spam Legislation on Your Marketing Efforts; and Update: Social Media Policy in the Governmet of Canada and Blueprint 2020 presented by Richard Dalpé and Ryan Androsoff from Treasury Board of Canada, and Peter Edwards from Blueprint 2020 National Secretariat. 
The rapid changes in business communications such as mobile apps and the use of social media mean that organizations need to be agile to get off the ground, succeed, and stay viable.
Three full days of marketing communications information that include four pre-forum workshops on June 10, an Exhibit Showcase of marketing vendors (June 11 only), roundtables, and 12 concurrent sessions with expert speakers on June 11 and 12 will provide useable ideas and techniques for smarter marketing.

Visit www.marcom.ca for the full agenda and speaker details.