Many people in the United States will be exposed to the new coronavirus, which originated in China late last year, a top health official said on Monday.
"It's fair to say, as the trajectory of the outbreak continues, many people in the United States will, at some point in time—either this year or next—be exposed to the virus," Dr. Nancy Messonnier, director of the National Center for Immunization and Respiratory Diseases at the Centers for Disease Control and Prevention, told reporters in a phone call.
"And there's a good chance many will become sick," she added.
A joint World Health Organization-China study (pdf) found that the virus is highly contagious, Messonnier said, adding: "This virus is capable of spreading easily and sustainably from person to person, according to available data."
U.S. health officials expect that most people will not develop severe illness, referring to the joint study. Researchers found approximately 80 percent of patients experience mild to moderate disease. But, as the number of cases grow in America, with clusters quickly spreading in states like New York and Washington, elderly people and those who have underlying health conditions should take action, Messonnier said.

The groups, or those who already or might care for those people, should make sure they have supplies like routine medications, medicine to treat fever and other symptoms of the new virus, and enough food to remain at home for a period of time. Making preparations will help those people stick close to home if there is widespread transmission in their area.
"You need to be thinking towards what personal precautions you might want to take," Messonnier said.
Elderly people and those with health conditions like diabetes or heart disease should also avoid close contact with sick people, clean their hands often, try to not touch high-touched surfaces in public places, and avoid crowds, especially in poorly ventilated places, she said.
Travelers, especially people with underlying health issues, shouldn't go on cruise ships, the State Department advised over the weekend. And those who are elderly or have underlying conditions should avoid all non-essential trips.
Vice President Mike Pence, head of the Coronavirus Task Force, told Americans last week that anyone who is elderly and has a serious underlying health condition should "think carefully about travel." Dr. Anthony Fauci, director of the National Institute of Allergy and Infectious Diseases, urged people to think about "not putting yourself in a situation, whatever that might be, that might increase the risk, given your situation."
People who might find themselves caring for elderly people or those with health conditions should create a plan for if they do get sick, including identifying others who could step in to care for them, Messonnier told reporters.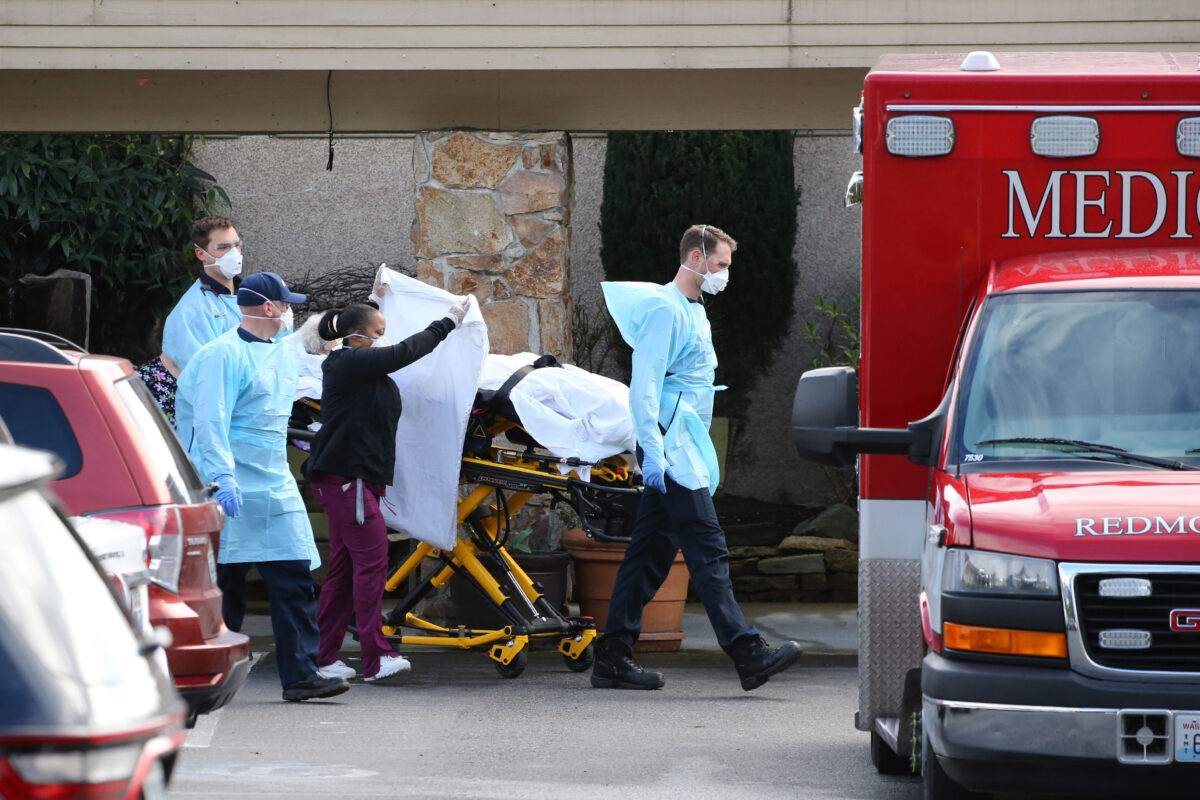 Data from South Korea shows that no one under the age of 30 there has died from the virus, which causes a disease called COVID-19, Messonnier said. Data from Japan shows no one under 50 has died. Most of the deaths in the United States from the new virus have been among elderly residents of the Life Care Center of Kirkland in Washington state. No one under 50 years old appears to have died in the country as of yet.
As of Sunday evening, 34 states and the District of Columbia have reported more than 500 cases to the Centers for Disease Control, Messonnier said. The agency has also received reports of 19 deaths, with all but one taking place in Washington.
Florida recently announced two deaths. It wasn't clear why those weren't included in the total.
COVID-19 emerged in Wuhan, China, late last year and spread to over 100 countries around the world. There is no vaccine or proven treatment, though many patients have gotten better through rest and medical care.
Experts recommend frequently washing hands with soap and water for at least 20 seconds or using alcohol-based hand sanitizer, regularly cleaning surfaces and objects, and not touching one's face with unwashed hands.
People who become ill should stay at home and contact their doctor or health authorities. Depending on their symptoms, they may be asked to stay isolated at home. If symptoms are severe or in some other cases, patients will be quarantined at hospitals.