On Sept. 10, the day of the traditional Chinese Mid-Autumn Festival, the Chinese communist regime reported new COVID-19 cases and plunged more cities and districts into lockdown. Many Chinese are now starving from the disruptions in food supply caused by the regime's constant shutdown of cities and transportation.
Authorities in Beijing announced nine new COVID-19 infections in Chaoyang District, all of whom were students with the Communication University of China; another 584 people in the university have now also been identified as close contacts. The university, the nearby Beijing International Studies University, and surrounding neighborhoods have since been locked down, requiring all residents in the areas to take PCR tests.
On the same day in the northwest Gansu Province, local authorities put a whole district in Qingyang city under a three-day lockdown because of the discovery of new COVID-19 cases. In Shandong Province in east China, authorities have restricted entry and exits in five areas in Qingdao city, after declaring them as high-risk zones.
Meanwhile, nearly 300 million Chinese people continue to live under the various strict lockdowns across China because of the regime's "zero-COVID" policy.
Food Donations Sold Off
In China's Xinjiang, an Uyghur Muslim majority region, Ili Prefecture has been under lockdown since the end of July when COVID-19 cases were reported. Some local residents have been out of food for many days. During the Mid-Autumn Festival, they have posted on social media for help.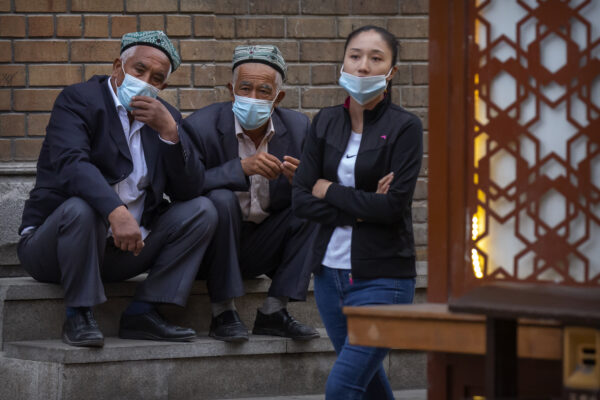 Ms. Lin, a resident of Yining City in Ili Prefecture, told The Epoch Times on Sept. 9 that many people have run out of food and other goods from not receiving any supplies from officials despite many donations. She added that most people can't afford the prices posted online.
"No one in our community received the food and supplies donated by people in other provinces," she said. "They were all taken by the [CCP's] community office and sold to the locals at very high prices. How many families can afford the high-priced vegetables? Many of them haven't been paid any wages for more than a month. A lot of people have run out of food and supplies.
"We don't dare to post more of this kind of news on TikTok, you can't pass the [CCP's] online censorship, and your account will be suspended."
Ms. Wang from Yining County in Ili Prefecture, who has been in mandatory quarantine for 22 days, told The Epoch Times on Sept. 9 that she isn't allowed to go home and is on the verge of suffering a nervous breakdown.
"I was fine originally, and wasn't even a close contact, but I was still pulled here (by authorities) at the Nangyuan quarantine center. People who came here together around the same time all got infected here … I'm having a breakdown and feel like I can't go on anymore," she said. "I haven't eaten for three days, and I'm so scared that I really can't eat."
Endangered Animals Facing Feed Shortage
Guizhou Wildlife Park in southwest China has been shut down due to "zero-COVID" control measures.
The park issued an urgent appeal a couple of days prior to the Mid-Autumn Festival, asking people across the country to help purchase food supplies, including live chicken, live fish, and a variety of fruits and vegetables, to prevent their endangered animals, such as Siberian, white Bengal, and South China tigers, pandas, crocodiles, and zebras from starving to death.
According to the appeal, there are a large number of wild animals in the park—70 percent of which are internationally protected. While the park is meant to have enough live feed to last at least 10 days, food is already running low, and nobody knows how long the lockdowns will last. The park has been closed since Sept. 5.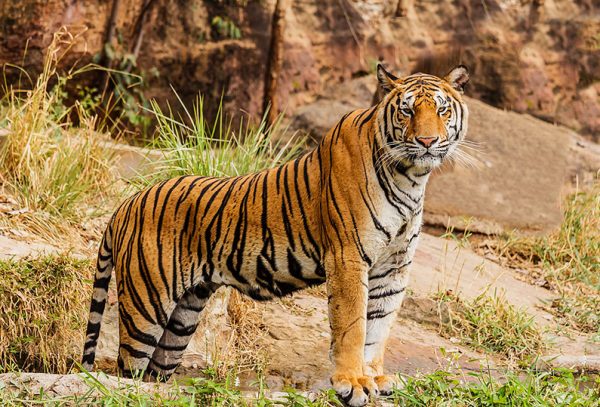 Previously, the regime's lockdown policies also caused feed shortages in July, which led to pig cannibalism in some parts of the country.
Experts pointed out that the feed shortage reflects disruptions to food safety and supply chains across China as COVID-19 control expands, which is also further hurting the Chinese economy.
Ahead of the CCP's Party Congress in October, local authorities nationwide have further tightened their enforcing of the "zero-COVID" policy, further disrupting trade, transportation, and daily life.
Zhao Fenghua, Hong Ning, Zhang Ting contributed to the report.