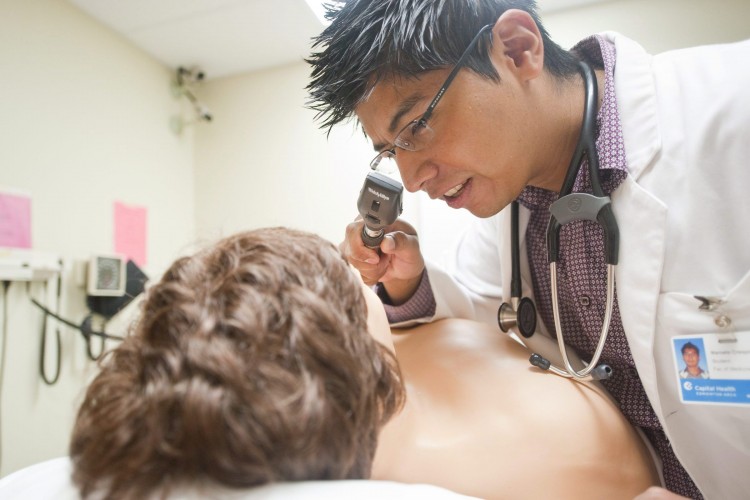 Despite long wait times for surgeries and appointments with specialists, some of Canada's most highly trained physicians and surgical specialists remain unemployed after finishing their education, according to the Royal College of Physicians and Surgeons.
College CEO Dr. Andrew Padmos blames the issue on poor planning.
"The absence of a pan-Canadian approach to health workforce data collection and analysis that helps inform health workforce planning nationwide has again resulted in squandered precious financial and human resources," Padmos said in a press release.
"Following graduation from medical school, resident doctors spend further years in intensive, comprehensive specialty training to meet Canada's diverse health needs, yet planning has fallen short to integrate them into the medical workforce."
According to the college, the issue of unemployment was first reported in cardiac surgery, followed by neurosurgery and orthopaedic surgery. Unemployment is also being seen in many other specialities.
Unable to find the work that they have been specifically trained for, many of these specialists are turning to supplementary training, including clinical and research fellowships.
Some of the causes leading to unemployment identified by the college include hiring restraints in times of economic uncertainty, changing public policy priorities, and evolving technologies and demographics.
The college, which oversees the medical education of specialists, is now planning to conduct a national study to examine the causes of the unemployment problem and identify solutions. The study will start early next year.
"To say we have an 'excess' of physicians or surgeons is misleading. Patients continue to face long waits for orthopedic surgeons and many other specialists," Danielle Fréchette, co-principal investigator for the study, said in the release.
"We need to work together to understand the root causes to ensure that these valuable and expensively trained doctors find positions where they can deliver high-quality care that Canadian patients want and deserve," Fréchette said.
The Epoch Times publishes in 35 countries and in 19 languages. Subscribe to our e-newsletter.