Warning: An image in this article might be disturbing to some viewers.
A Google Street View image captured the terrifying moment a man fell backward down a set of stairs in New Jersey.
The Google car, which is equipped with several cameras, was driving down Willow Avenue in Hoboken when the man was seen tumbling backward.
Still, at least there was no-one there to see him. Oh, wait…
In the picture, the man appears to try and catch the stair's railing but isn't successful in preventing his fall.
In the next Street View image, the man is seen hitting his head on the step.
While some social media described his fall as "hilarious," it's anything but. A closeup of one of the images shows the man's head making contact with the concrete, which could be potentially fatal.
Google also captured bystanders looking in the direction of the man.
According to Patch.com, Google's Street View image of 725 Willow Ave. in Hoboken apparently changed on March 18 after the pictures went viral.
The man who fell was apparently blurred.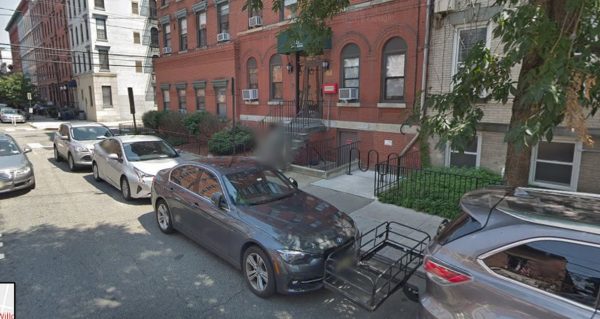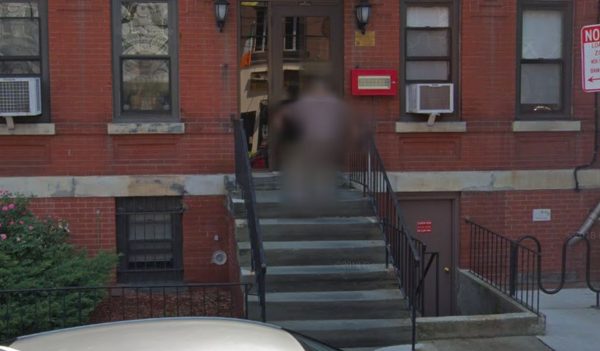 The original image was captured in August 2018.
Other details about the incident are not clear.
Fox News reported that the photos were first surfaced by users on Twitter.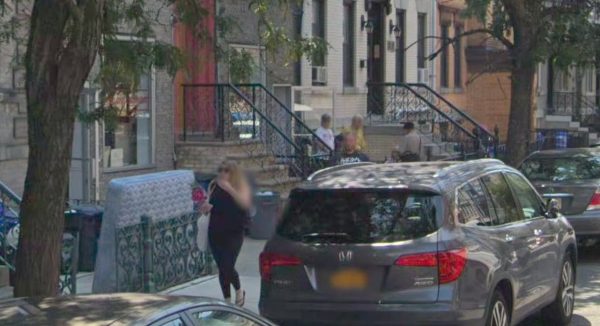 It's not clear if the man was seriously hurt.
Google Street View Makes Dog a Star
A Google Street View car apparently captured the moment an excited dog chased after it for a number of frames.
The photos were taken in Kumage, Japan, several years ago.
In the several Google photos, the dog is seen sprinting down the road to catch up to the Google Street View car, which has a giant, globe-like camera attached to the top.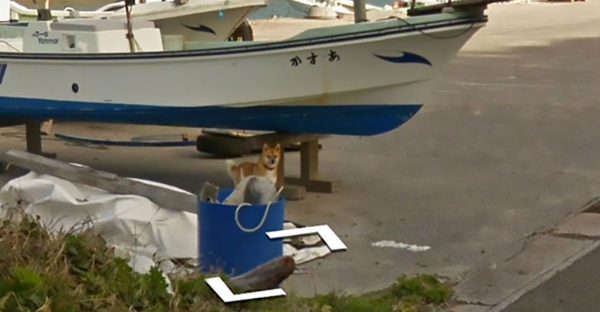 The dog appears to have first spotted the car as it was sitting next to a boat along a road.
It's not clear who owns the dog or if it was a stray.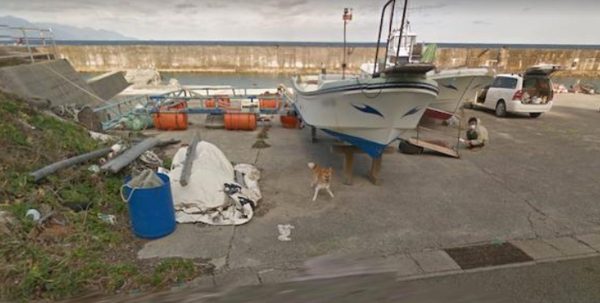 SORA News reported that the dog became a hit on blogs that observe Google Street View.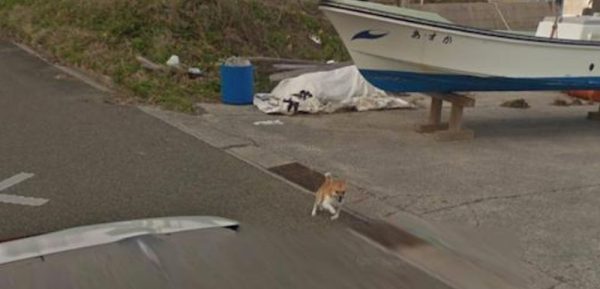 A closeup photo shows the dog (Google Street)