NEW YORK—A recent trend to repurpose abandoned railway lines into linear parks, is adding a new dimension to nature walks in New York City—and elsewhere.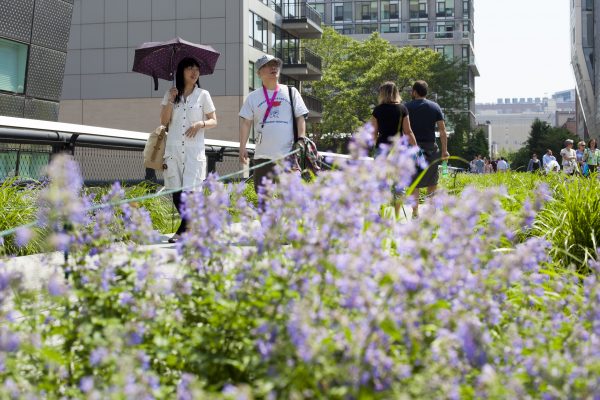 The repurposed New York Central Railroad spur is one of the city's most visited attractions, allowing thousands of tourists and locals daily to stroll along the 1.45-mile elevated High Line. The park is full of vegetation, lounging opportunities, unique walkways, and rare views. Art showings, movie screening, and live events are hosted weekly.
The success of the High Line has inspired Queens and Philadelphia to also do away with dirt and the trash of abandoned railways, and repurpose them into parks.
"We are trying to figure out new uses … in cities; linear parks are a great way to do it. They have a lot of edges, so a lot of people are living within a 10-minute walk, and that's great," said Carter Strickland, NY State Director at the Trust For Public Land that oversees the Queens Way Project.
Queen's Conceptual Design Submitted for Approval
Strickland says the Queens Way Project has reached its first stage, with conceptual designs for the first mile already submitted to the City of New York; funding is being negotiated. "We need $20 million to build our the Phase I. The whole project could cost $150 million, but we think it's a great deal compared to what other parks cost."
The park will include an outdoor classroom for schools, fast lane for bikers, and a slow lane for walkers, strollers, and kids. Large tracks will provide a space for relaxation. Strickland said, "every part is well-designed [and] meets the need of the communities."
Queens Way's 3.5-miles of park space will pass through central Queens, connecting neighborhoods, providing them with many benefits.
"Queens needs to connect to each other, and this would be the place to do it. They will meet and laugh on the Queen Way, and it will make their neighborhood much better," said Strickland.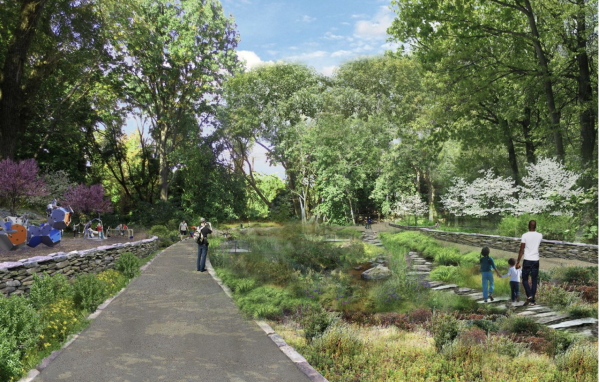 High Line Concept Spreads to Pennsylvania
It took 19 months to build, and now Philadelphia's Rail Park is a home to 1,100 plants, 11 types of trees, 30 varieties of perennials, wooden walkways, and swing-like floating banshees.
Most of the park will be preserved as the original spur was on an elevated platform, creating a one-of-a-kind perspective on art and the city on its path.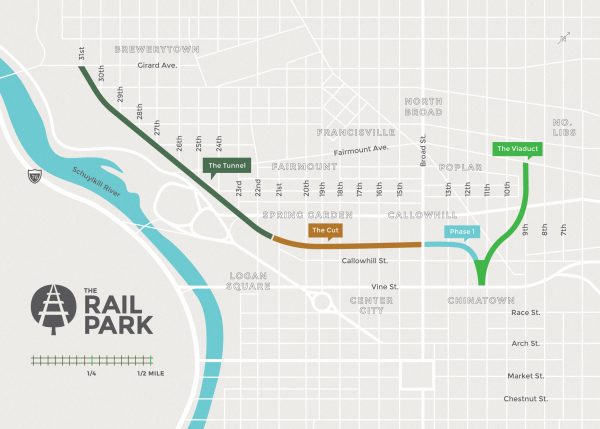 According to a Rail Park press release issued on May 10, the park has three unique features: the Viaduct, a half-mile long elevated iron structure twice the width of the High Line; the Cut, a 50-foot wide section, nine blocks long, 30 feet below street level, and lined with century-old stone walls; and the Tunnel, an extraordinary vaulted brick and stone tunnel, with intermittent light and air shafts, spanning over 3000 feet long.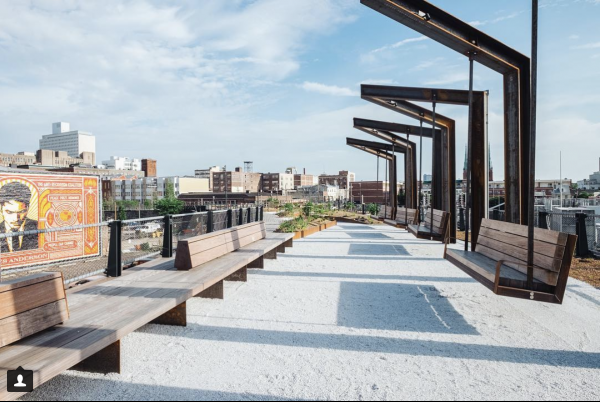 There are thousands of rail trails in the United States. Keep an eye-out for one in your neighborhood.