South Carolina Gov. Henry McMaster said on Sept. 10 that evacuations for all coastal zones in the state will begin on Sept. 11, before Hurricane Florence hits.
In a tweet, the South Carolina Emergency Management Division (SCEMD) tweeted that "residents in all coastal evacuation zones in all counties must evacuate beginning at noon tomorrow, Tuesday, September 11, 2018." It added that "The SCEMD website is currently in disaster mode. This helps everyone find vital information more easily."
It comes after McMaster said that mandatory evacuations will be carried out in the zones, WMBF News reported at 3 p.m.on Sept. 10.
McMaster said that road lane reversals will start at 12 p.m. on Sept. 11.
According to WMBF:
"Charleston to Columbia: A full four-lane reversal on I-26 in Charleston will begin at the interchange of I-26 and I-526. The full reversal continues west until the I-26 crossover to I-77 just outside Columbia in Lexington County."
"Horry County: Horry County has two four-lane reversals along US 501: SC 544 to US 378; and US 501: Between SC 22 (Conway Bypass) to SC 576 near Marion County."
"For the Beaufort and Hilton Head area, S.C. Department of Public Safety and S.C. Department of Transportation will poise and be ready to reverse US 278 and US 21 if traffic conditions warrant."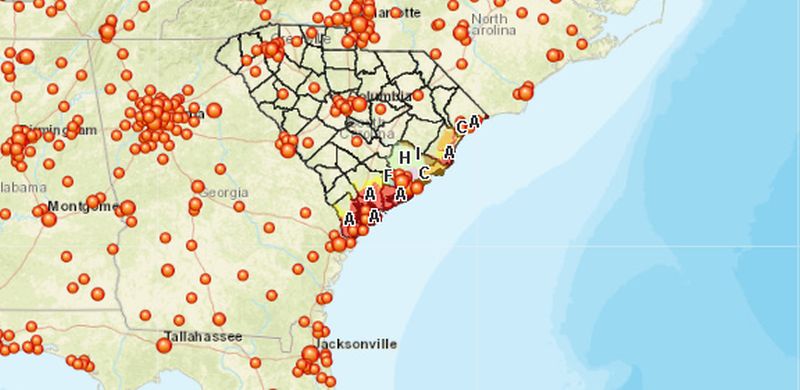 The governor estimated that some 1 million people evacuating the coast of South Carolina.
For residents in the state, they can check the SCEMD's website to determine what zone they are in.
People are urged to know what evacuation zones they are in, and they should also know what escape routes are available.