A moderate Democratic senator says he's not sure whether he'll vote to convict President Donald Trump on two articles of impeachment if the House votes to impeach the president, which would trigger a Senate trial.
"I'm very much torn on it. I think it weighs on everybody," Sen. Joe Manchin (D-W.Va.) told reporters in Washington on Dec. 11.
"We have a divided country. On the other hand, we have equal branch of governments, responsibilities in the Constitution. There are a lot of things at stake here," he said.
Manchin said he thinks the Senate should hear from witnesses like Rudy Giuliani, Trump's personal lawyer; acting White House chief of staff Mick Mulvaney; and former Vice President Joe Biden's son Hunter Biden.
Manchin in September said he supported an impeachment inquiry against the president.
"Any allegation of misconduct with a foreign country must be investigated. I firmly believe it is premature to jump to any conclusion until an investigation of the facts is complete," he said. "I'm hopeful the Senate will rise above party and politics and consider what's in the best interest of our country; I promise you I will."
Sen. Doug Jones (D-Ala.) has also said he's not sure how he'd vote, telling The Hill: "I want the facts to be known. I want the facts to come out. I'd love to be able to see people testify that have been prohibited from testifying [during the House hearings]. Because if they can exonerate the president, I want to hear that."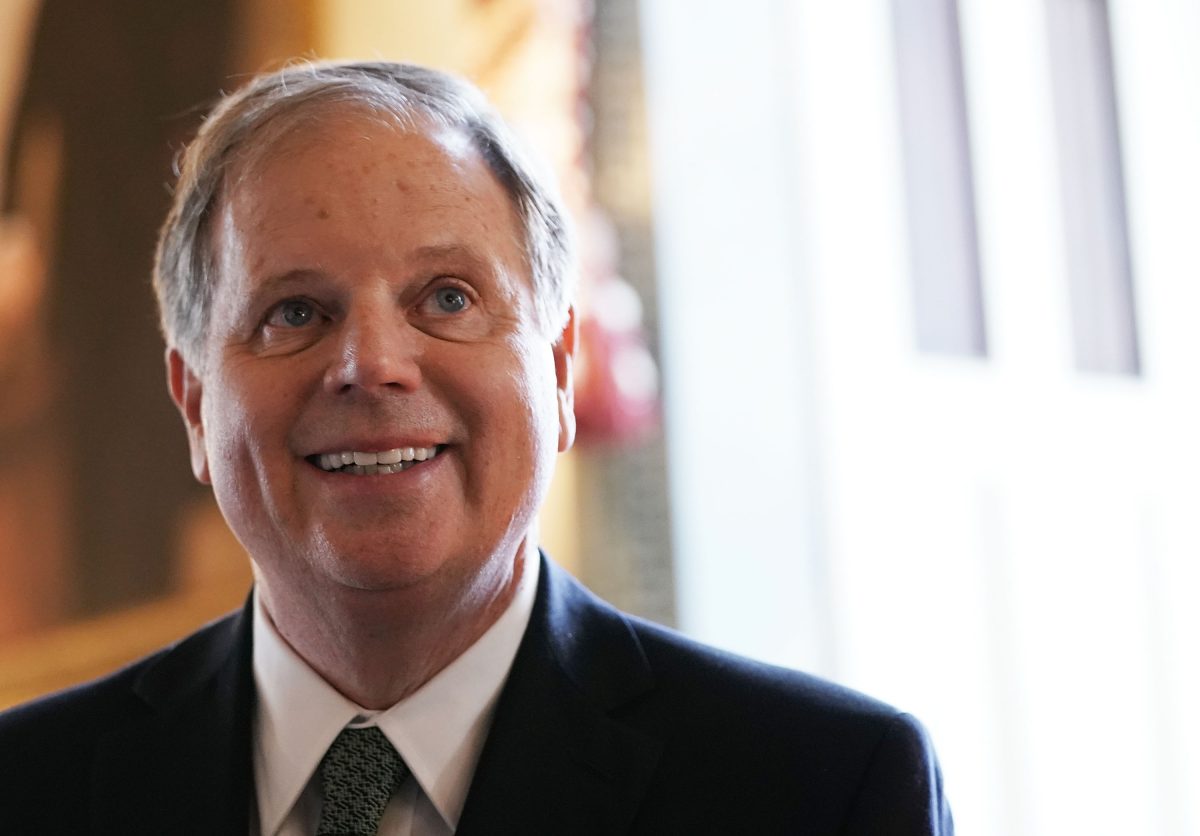 "I think this ought to take precedence over the State of the Union, the Iowa caucuses," he added. "This is a very, very serious matter that we need to do, and we need to get it right. If it takes longer, it takes longer. If we can get it done shorter, that's fine. It needs to be thorough, it needs to be fair."
Strategists said Jones would probably be ceding his seat if he votes for impeachment, a possibility for Manchin, too. Both represent states that support Trump and voted for him in 2016.
Sen. Rand Paul (R-Ky.) said at an event this week he thinks "there's a possibility of two Democrats voting against impeachment," though he didn't name them.
Along with Jones and Manchin, Sen. Kyrsten Sinema (D-Ariz.) is considered a moderate Democrat in the Senate.
Sinema has remained quiet in recent weeks; in September, she said in a statement: "Arizonans deserve a government that upholds our Constitutional values. Partisan politics have no place in addressing these serious allegations. This process may require the Senate to fulfill a Constitutional role, so it is the duty of all senators—including myself—to avoid pre-judging facts or reaching conclusions."
Some Republicans have suggested they might vote for impeachment, including Sen. Mitt Romney (R-Utah). The GOP holds a 53-47 majority. Conviction on articles of impeachment requires a two-thirds concurrence of senators present at the time of the vote.