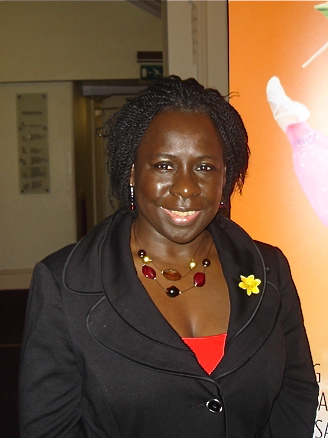 LONDON—Shen Yun Performing Arts' 2012 opening night performance at The London Coliseum, on Thursday, April 12, was a dazzling display of one of the most ancient cultures in the world, presented through classical Chinese dance and music.
"I think it was a really great experience," said Pamela Franklin, managing director of an information technology and leadership management development training company. "I've never been to anything like this before."
After the 5,000-year-old, divinely inspired Chinese culture was nearly destroyed by more than 60 years of communist rule in China, New York-based Shen Yun was formed to traverse the globe and revive this ancient culture, according to the company's website. A performance with a core of classical Chinese dance, combined with colourful, handmade costumes, digital backdrops, and an orchestra that joins East and West, Shen Yun has left audiences from London to New York to Tokyo in awe.
"What surprised me was how all the dancers worked exactly the same," Ms. Franklin said. "I was trying to find if one of them was out of sequence and none of them was out of sequence. The thing was done in unison. It was absolutely beautiful to watch. It was done with perfection and excellence."
Classical Chinese dance is one of the most difficult to master and one of the most comprehensive dance systems in the world, explains Shen Yun's Learn section.
Dancers must undergo complete training in the fundamentals, and also train in a broad range of movements and postures, as well as very challenging jumping and tumbling techniques.
The digital backdrop, which uses state-of-the-art technology to transport audiences throughout time and space, and interacts with the performers, impressed Ms. Franklin.
Snowflakes Welcoming Spring was a dance that stood out to her. "I liked the way they threw the [handkerchiefs] in the air and they caught them all at the same time," she said. "It was absolutely brilliant."
The spiritual essence of the performance touched Ms. Franklin's heart. She called The Choice, where a young man faces a heart-wrenching decision about whether to beat an old female friend who is protecting Falun Dafa practitioners, "magic." The dance depicts the oppressive situation in modern China, where the popular meditation practice, guided by the principles of truthfulness, compassion, and tolerance, is persecuted by the Chinese Communist Party, according to Shen Yun's website.
"I would recommend [Shen Yun] to many people. It was really very very good," Ms. Franklin said.
Reporting by Jingxing Li and Zachary Stieber.
Shen Yun Performing Arts, based in New York, has three touring companies that perform simultaneously around the world, with a mission to revive traditional Chinese culture. Shen Yun Performing Arts International Company will perform at The London Coliseum until April 15.
For more information visit ShenYunPerformingArts.org