Police said a man who wired his van to give would-be thieves a 1,000-volt shock was acting within his rights, provided he put up a warning sign.
Ray Taylor, 61, told The Sun he's fed up with people breaking into his van and as a way to deter potential thieves, he's wired the back door handle to deliver a nasty shock.
He said that over the course of two years, he's had $6,000 of gear stolen from his Citroën Dispatch van.
Eventually, he concluded enough was enough and told The Sun that, thanks to his concoction, "they'll get a zap."
Taylor—an electrician from Wolverhampton in the Midlands of the United Kingdom—said that the electrical charge will be accompanied by a 120-decibel blast from a siren.
"It's solved all my problems, so I can sleep easy," Taylor told The Sun. "The shock isn't going to do any lasting damage, but it will make you jump a bit."
The electrician has installed a warning label underneath the handle, which reads "Danger Live Terminals."
The van has been checked over by police, according to the Metro, and Taylor's been told it's completely legal.
West Midlands Police, however, were cited in the report as saying they would not endorse such forms of electrical deterrent.
Reactions
The Sun posted the story on its Facebook page, sparking numerous reactions.
"I don't blame him but I wonder how many people who live in his area and recognize him will now try it out just to set the alarm off," one commenter wrote.
"Just imagine if a young child decided to pull on the handle," some else wrote, adding, "Can't blame him for doing it though too many thieves about."
Another said: "Well done! He has warning signs up so any thieves willing to take the risk it's on them…..why shouldn't he protect his things!"
Man Gets Electrocuted While Stealing Electricity, Skull Found Outside
A 56-year-old Alabama man died due to electrocution while trying to steal electricity.
His skull was found outside a Calhoun County home on June 21 and the rest of his body was found under an electricity pole.
Sheriff Matthew Wade said the skull—found on June 21 outside a Calhoun County home—belongs to Randall Stephens, Advance Local reported.
— ink realm (@inkrealm) June 22, 2019
The owner of a home in the Cedar Springs Community first noticed the skull while leaving his home in the morning and reported it to the deputies.
He told police that his dogs had probably dragged the skull onto his driveway, reported the WBRC.
Police investigations found the deceased was trying to jump the power lines and gain illegal access to electricity at his residence.
"Respect electricity,'' Wade told Advance Local. "Not only is stealing power illegal it is deadly."
Homeowner Armed with AR-15 Kills 2 Home Invaders
The incident follows the case of a Florida homeowner who used an AR-15 to shoot and kill two alleged home intruders, one of whom was wearing a "Friday the 13th" horror movie mask.
The Ocala Star-Banner reported that a total of four suspects allegedly targeted the homeowner's Marion County residence on July 10, initially seeking to gain entry by pretending to have car trouble and asking for help. The homeowner, identified by WCJB only as a war veteran, said he was unable to help and closed the door.
The suspects allegedly later broke into the home and immediately exchanged fire with the homeowner, who had armed himself with an AR-15 rifle. The gunfight left two suspects dead and the homeowner suffering from gunshot wounds.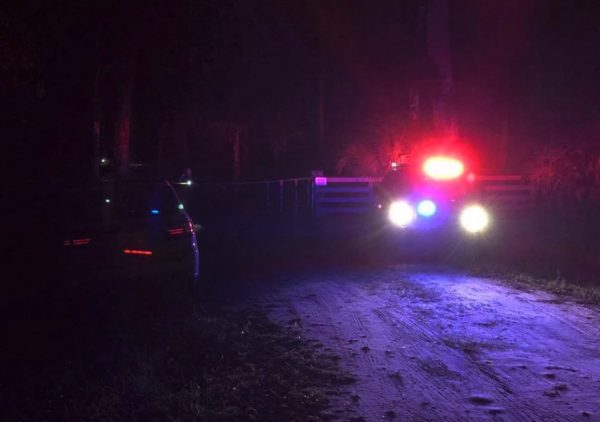 Deputies cited by Click Orlando said that when investigators arrived on the scene, one of the alleged intruders, identified as 21-year-old Keith Jackson Jr., was dead. He was reportedly wearing a Jason Voorhees mask from the movie "Friday the 13th" and had a semiautomatic pistol with the slide locked back, suggesting an entirely spent magazine. WCJB identified the second deceased suspect as 22-year-old Nigel Doyle.
The homeowner is reportedly in stable condition in the intensive care unit.
The Ocala Star-Banner reported that investigators arrested the other two suspects, 19-year-old Robert John Hamilton, and 22-year-old Seth Adam Rodriguez, near the scene. Rodriguez was arrested on charges of murder and home invasion robbery with a firearm, it was reported. Hamilton faces charges of home invasion robbery with a firearm.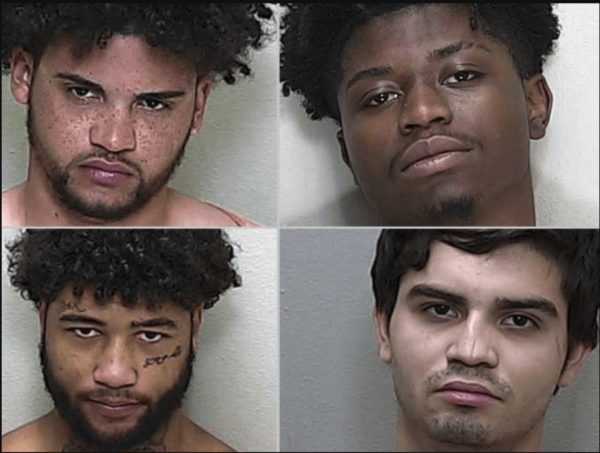 Hamilton and Rodriguez informed detectives that all four suspects went to the victim's home with the intention of robbing him of marijuana and guns, WCJB reported.
The Moral Right to Self-Defense
David Kopel, an Adjunct Scholar at the Cato Institute and author of the book "The Morality of Self-Defense and Military Action: The Judeo-Christian Perspective," recently wrote an op-ed for The Epoch Times on the moral right to self-defense.
In his article, Kopel argues that the right to bear arms should be protected. He cites Cicero, the great Roman lawyer, and orator of the first century B.C., in support of the case that self-defense against criminals is an application of the natural "instinct of self-preservation." So "if our life be in danger from plots, or from open violence, or from the weapons of robbers or enemies, every means of securing our safety is honorable," Kopel writes, citing Cicero.
Kopel also cites a study of defensive arms use, authored by professors Jongyeon Tark and Gary Kleck, who found that "[a] variety of mostly forceful tactics, including resistance with a gun, appeared to have the strongest effects in reducing the risk of injury." Thus, "the best available evidence indicates that victim resistance to crimes is generally wise." Further, "armed and other forceful resistance does not appear to increase the victim's risk of injury."
While acknowledging different perspectives on gun control, he argues that fundamentally, policies undercutting the right to bear arms are best construed as a human rights violation.
"The sanctity of the home against violent and unexpected invasion is a widely expressed fundamental human right all over the world," Kopel writes. "Accordingly, the self-defense right and its auxiliary right to arms are at their apex in the home. Laws that impede home defense are especially egregious violations of human rights."