The suspect who shot and injured an Ohio judge on Monday morning as he was walking to the courtroom was identified as the father of a high school football player who was convicted of rape, according to news reports.
Jefferson County Judge Joseph Bruzzese Jr., 65, was shot near a court in Steubenville, along the Ohio River roughly 30 miles west of Pittsburgh, as WTOV reported.
"We're starting to put this whole picture together, but basically what you have is the judge is going to work, these subjects were waiting for them. He comes up, shoots at the judge. The judge returns fire," Steubenville City Manager James Mavromatis told the news station.
The suspect was killed in the exchange.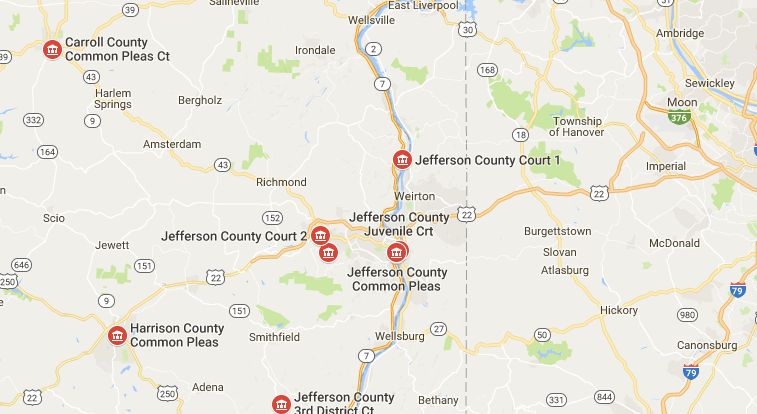 He was identified as Nathaniel Richmond, who is the father of Ma'lik Richmond, who played for the Steubenville Big Red.
"This was ambush or attempted murder on our judge," Sheriff Fred J. Abdalla said in an emotional interview with reporters.
Two suspects were waiting for the judge inside a car at a bank parking lot, said Mavromatis, WTOV reported. One of the men emerged from a vehicle and fired shots, hitting the judge.
The judge then returned fire, along with a nearby probation officer.
The other suspect was taken into police custody. His name wasn't released.
"It just hurts," Sheriff Abdalla said. "First thing on a Monday morning—you have a judge shot in front of his courthouse. And that affected me."
Cody Allison, a nearby resident, told WTOV that she awoke to the sound of gunshots.
"My alarm went off at 8 a.m., and I snoozed it, and a minute or two later, I heard approximately seven or eight gunshots, and I went to look out the window and I seen somebody in a white shirt, probably a detective, kneeling down firing at something, and that's when I knew something happened down here," she said.