ROCKMART, Ga.—Federal authorities have arrested a man wanted in the slayings of four people and injuring of a man in a pair of shootings in Georgia.
The Georgia Bureau of Investigation said 27-year-old Daylon Delon Gamble was arrested in Indiana by the U.S. Marshal's Service on Jan. 27.
#IMPDNOW: Daylon Delon Gamble (27), suspect wanted by @GBI_GA in connection with four murders that occurred in Polk County, GA, was apprehended tonight on the East side of Indianapolis by IMPD Violent Crimes Unit, @USMarshalsHQ, @MCSO_IN. #RockmartShooting #Breaking #Apprehended pic.twitter.com/PKxh3C0Q8e

— IMPD (@IMPDnews) January 28, 2019
Gamble, who was wanted on four charges of murder in the shootings Thursday night in Rockmart, about 45 miles northwest of Atlanta, was taken into custody without incident, according to GBI news release posted on their Facebook page.
Gamble has been captured in Indianapolis, IN for the two double homicides in Rockmart, GA. See link for updated press…
Authorities said 48-year-old Helen Rose Mitchell and 19-year-old Jaequnn Davis died at one home, and 24-year-old Arkeyla Perry and 26-year-old Dadrian Cummings died at another home.
The GBI says 24-year-old Peerless Brown was injured at the home where Mitchell and Davis were killed.
Only 1 shooting victim survived the deadly massacre in Polk County last night – 24 y/o Peerless Brown. He was airlifted to Atlanta Medical Center after police say Daylon Gamble shot him. 4 of his relatives were shot & killed. Story in 8 min on Ch2 pic.twitter.com/TkevZdceU8

— Tyisha Fernandes (@TyishaWSB) January 25, 2019
State police say Gamble fled in a stolen truck that has since been recovered.
2nd Man Charged in Fatal Burlington Shooting
BURLINGTON, Iowa—A second man has been charged in a fatal shooting in a car outside the home of the victim's mother in Burlington.
Authorities say 44-year-old Derrick Parker is charged in Des Moines County with first-degree murder and with conspiracy to commit a forcible felony. Court records don't list the name of an attorney who could comment for him. He'd been in Illinois custody on a conviction for being a felon in possession of a firearm.
Parker and Antoine Spann, of Dalton, Illinois, are accused in the slaying of 26-year-old Demarcus "Peanut" Chew, who was shot to death Sept. 10, 2017.
Spann has pleaded not guilty to murder and conspiracy. His trial is scheduled to begin March 12.
Murders and Violent crimes
The number of murders and violent crimes committed in the United States dropped slightly in 2017, according to new crime statistics released in September 2018.
"Crime declined nationwide last year, consistent with our earlier analyses of 2017 data in the nation's 30 largest cities," Ames Grawert, senior counsel for the Justice Program at the Brennan Center for Justice in New York, told the Washington Times.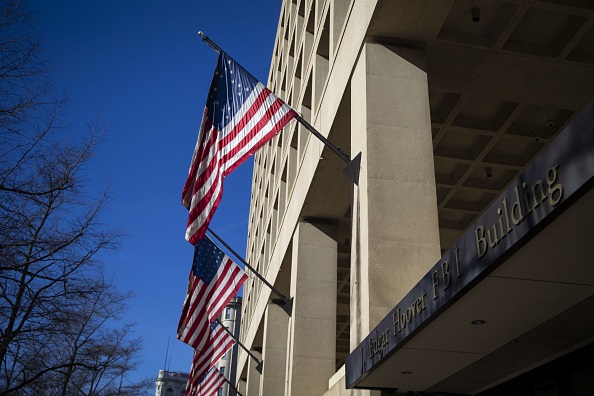 "That's the good news. The bad news is that even while crime is falling, the number of Americans incarcerated remains near-record highs. Now is the time to address the problem."
The number of cases of manslaughter and murder dropped 0.7 percent in 2017 from the prior year, the report said.
Rapes rose by 3 percent and aggravated assault rose by 1 percent, but overall violent crimes dropped 0.2 percent, the report added.