A man got stranded in a car in the middle of a flooded stream in Folsom on Thursday, March 22, after persistent rains caused flooding in Northern California.
While the atmospheric river storm brought much-needed moisture after a dry winter, it also disrupted traffic and caused hazardous road conditions.
In just one hour of the Thursday morning rush, 22 crashes were reported on freeways around Sacramento, according to The Sacramento Bee.
A mudslide closed one lane on Highway 16 near Sloughhouse and another mudslide closed two lanes on Highway 50 near El Dorado Hills. Westbound Interstate 80 was closed for a short time after a truck crashed and spilled diesel. In Folsom, several streets were flooded.
A small stream spilled off its banks and created a massive current that flooded the Scott Road south of Lincoln Highway in Folsom. That's where the motorist got stuck on Thursday morning.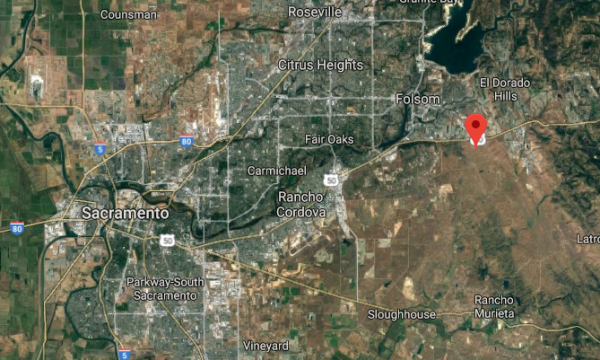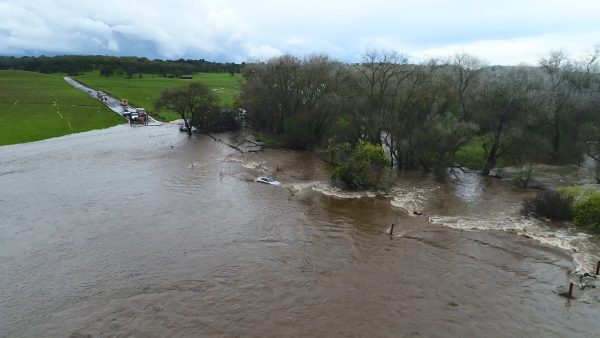 Firefighters deployed a boat to rescue the man. The operation was captured on video by a drone.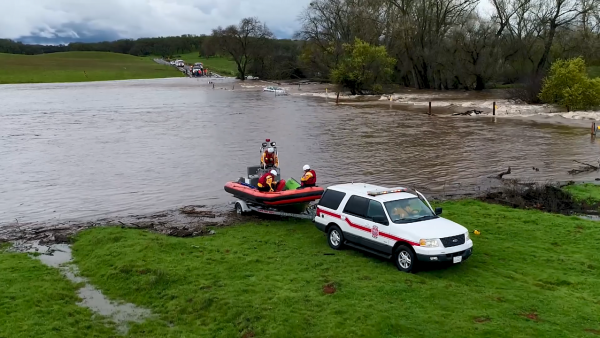 The video, posted on the Facebook page of the California Governor's Office of Emergency Services, shows the man sticking his phone out of the window of the silver Pontiac sedan while a clump of debris is stacked up behind the vehicle.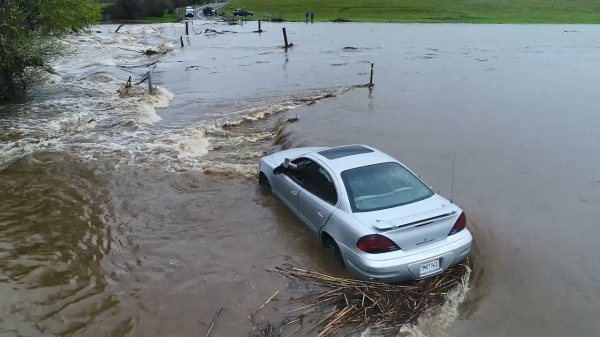 The firefighters maneuvered the boat close to the car. The driver opened the car roof window and stuck his torso out. The firefighters threw him a life jacket and instructed him to properly fasten it. After he put it on, the man pulled his backpack out of the car and threw it over to the firefighters. He then climbed on the car roof. One of the firefighters reached out to help him jump to the boat.
It seemed the man wasn't injured. "Lucky to be alive today! Turn Around, Don't Drown!" the Office of Emergency Services commented.
Recommended Video:
Impatient Wombat Toots Car Horn While Waiting For Carers to Save Her From Possible Flooding